mars
CARVED STONE LETTERS OF ANCIENT EARTH RUNIC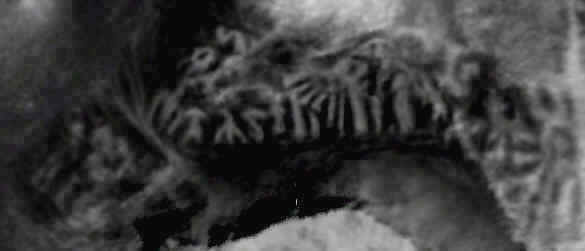 MACHINES-TOOLS AND WRECKAGE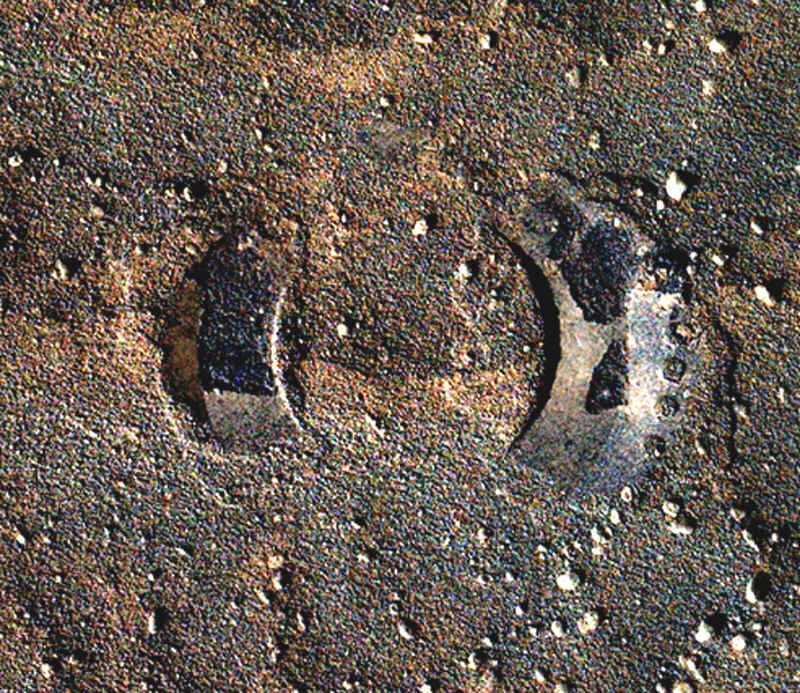 ---
EVIDENCE OF HUMANS AND ANIMAL FOSSILS
MECHANICAL HEAD -FOSSILS-SKULLS-CARVED EFFIGIES OF HUMAN HEADS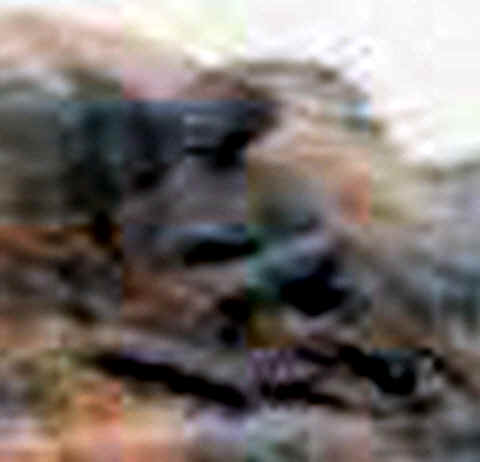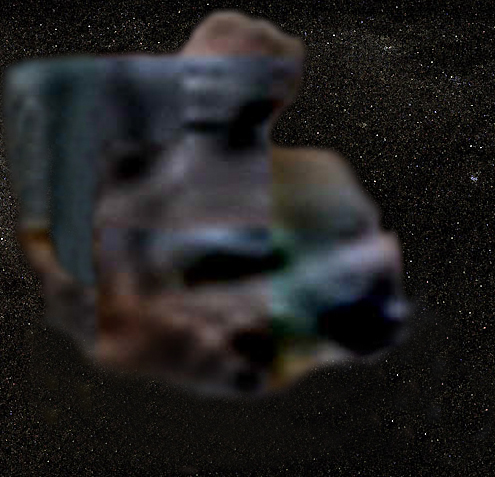 HUMAN FEMALE LIKE FIGURE FROZEN IN TIME
WAS SHE HIT WITH A SHOCK WAVE OF
PYROCLASTIC PLASMA AND TURNED TO STONE FOR ETERNITY?
IS SHE SITTING IN HIGH BACK SEAT WITH HER LEFT LEG
CROSSING OVER HER RIGHT LEG
LOOKING TO HER RIGHT?
---
EVIDENCE OF HUMAN LIKE BEINGS IN PROTECTIVE
SUITS AND DECAYING HELMETS WITH
BROKEN FACE SHIELDS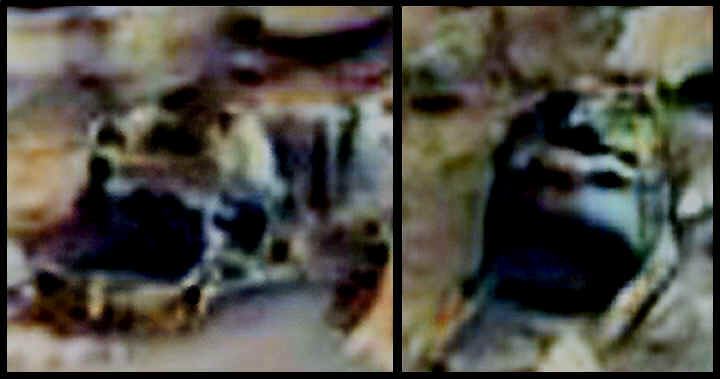 HUMANS ON MARS, WHO?
IS THERE A SECRET SPACE PROGRAM FROM
THE EXTREME RICH ON EARTH?
---
STORY STONES CARVED IN SOLID ROCK
MESSAGES FROM THE PAST MEANT FOR THE FUTURE
DEEP CUT RELIEF CARVED MESSAGES IN STONE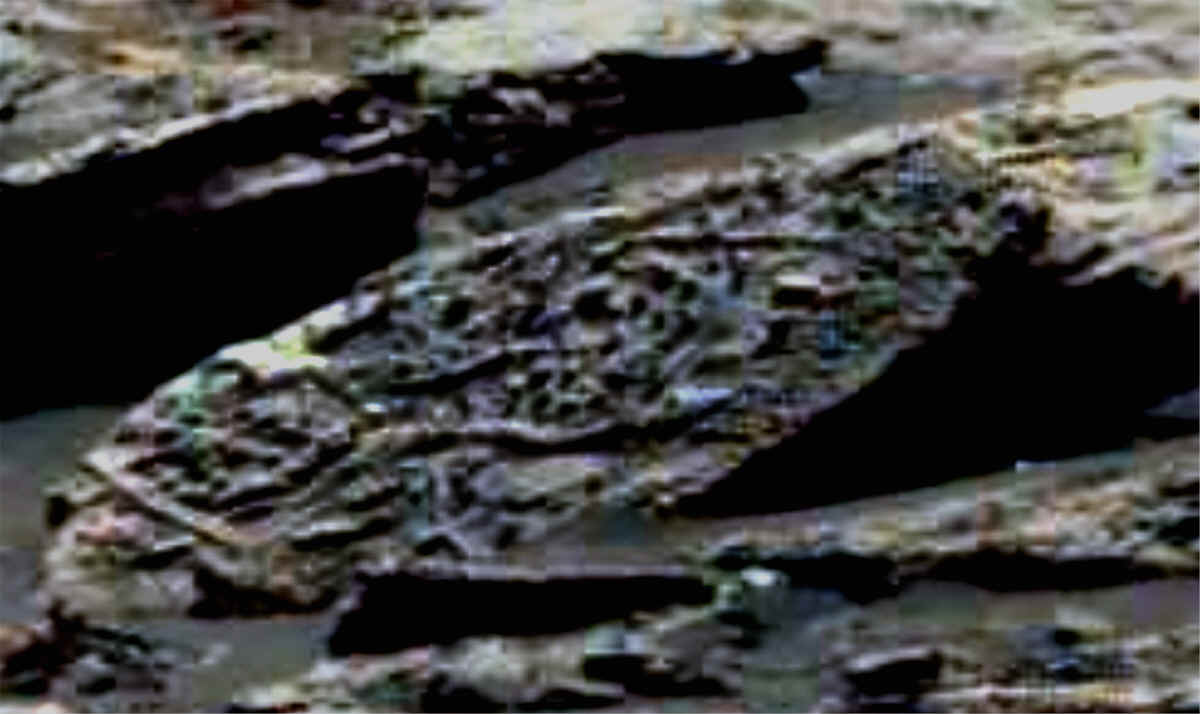 NEW OCT 2016 STORY STONE SOL 1485
SOL 1475 THROUGH 1485 MAYBE A DEBRIS FIELD OF A SUNKEN SHIP
SOL 1475 SOL 1480 SOL 1482 SOL 1485
---
---
SIGNIFICANT MECHANICAL OBJECT
OBJECT'S IMAGES WAS TAKEN BY THE SPIRIT ROVER
ON SOL 1073 AT THE FOOT OF THE ROVER

DESIGN IS CLOSE TO SEVERAL POSSIBLE FUNCTIONS;
A COMPASS? A SURVEY MARKER, OR SUN DIAL?
MECHANICAL FUNCTION IN NATURE

GEOMETRY, 360-DEGREE CIRCLES IN CIRCLES + SQUARE
STRIATE LINES + CONNECTION SUPPORTS
POINTER IN THE SHAPE OF A ARROW
CENTER PIVOT AXIAL
ALPHABET LETTERING
CLICK ON IMAGE TO SPRIT PAGE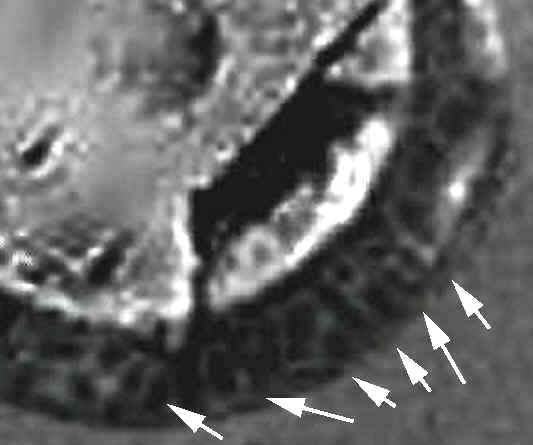 NEW ENHANCEMENTS REVILE NEW UNSEEN LETTERING FOUND IN THE DEEP SHADOWS
SYMBOLS OR LETTERING, IS THIS INTELLIGENT PROOF?
NASA KNOWS MORE THAN IT IS TELLING AS THE SMUG BLOCKS ARE
THERE TO DECEIVE IT'S MEANING AND BURR OUT DETAILS
COMPASS? MARS LEFT 3D CAD DRAWING RIGHT
---


see more CLICK ON PETROGLYPHS

THE RAW DIGITAL IMAGES DIRECT FROM JPL ARE PROVIDED
TO GIVE DIRECT VIEWING TO INSURE THE VALID IMAGES
ORIGINAL SOURCE
http://mars.jpl.nasa.gov/msl/multimedia/raw/
---
EVIDENCE OF LIQUID WATER &
SAND BEACHES FOUND BY GOOGLE EARTH/MARS AND
MARS GLOBAL SURVEYOR IMAGES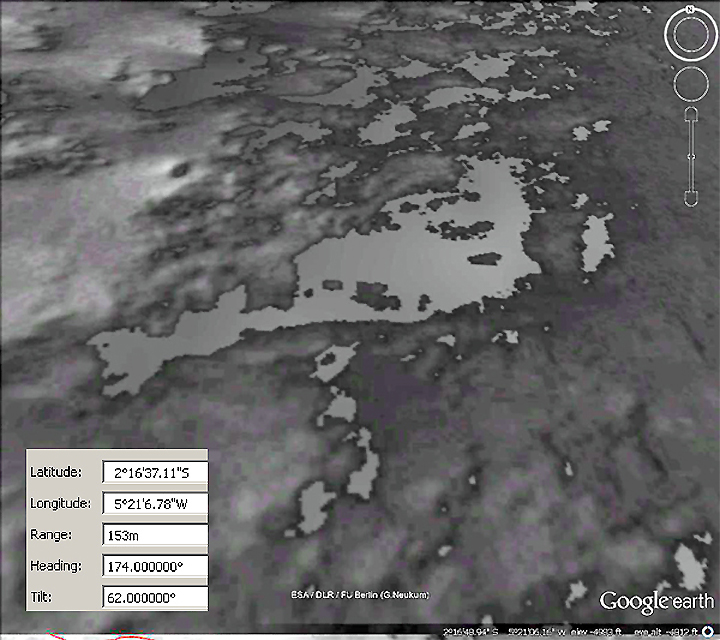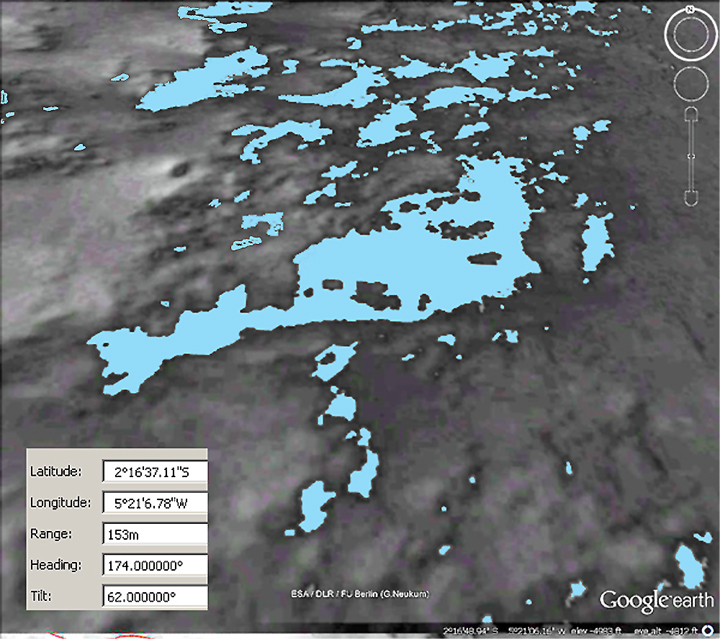 REFLECTIVE SURFACES WERE COLORIZED
PROVIDING A VISUAL AWARENESS IMAGE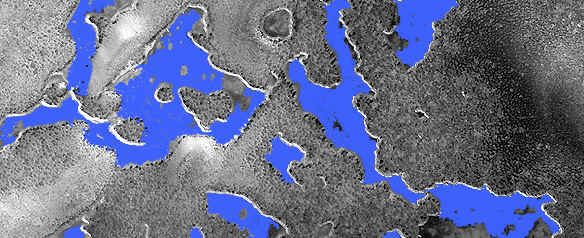 Mars Global Surveyor MOC Image e0900020
water colored digitally
WHITE BEACHES ARE VISIBLE AND TALL OBJECTS CASTING
SHADOWS--LINE THE SHORE LINE
TREES? GEOLOGICAL FORMATIONS? PILLARS?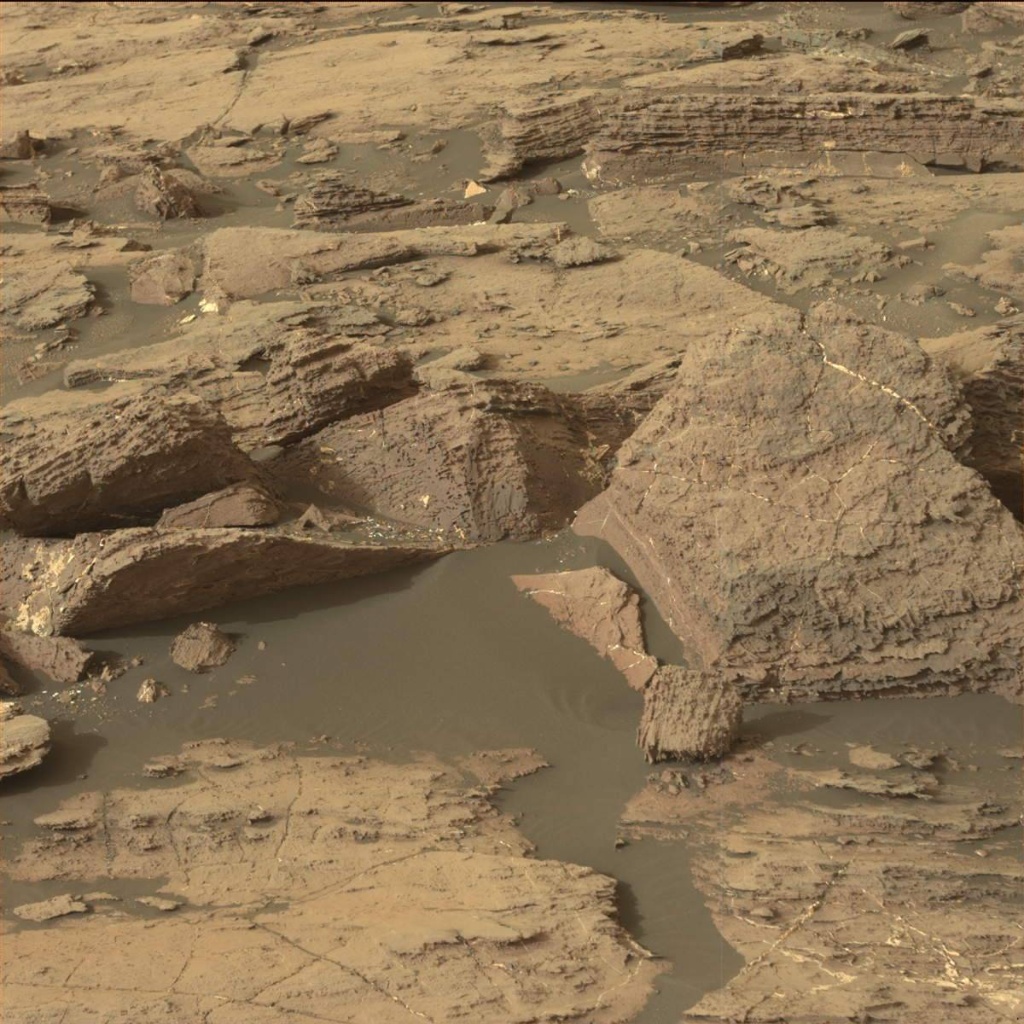 SOL 1492

WATER HOLES
FLOWING WATER EROSION UNDER ROCK FACE
---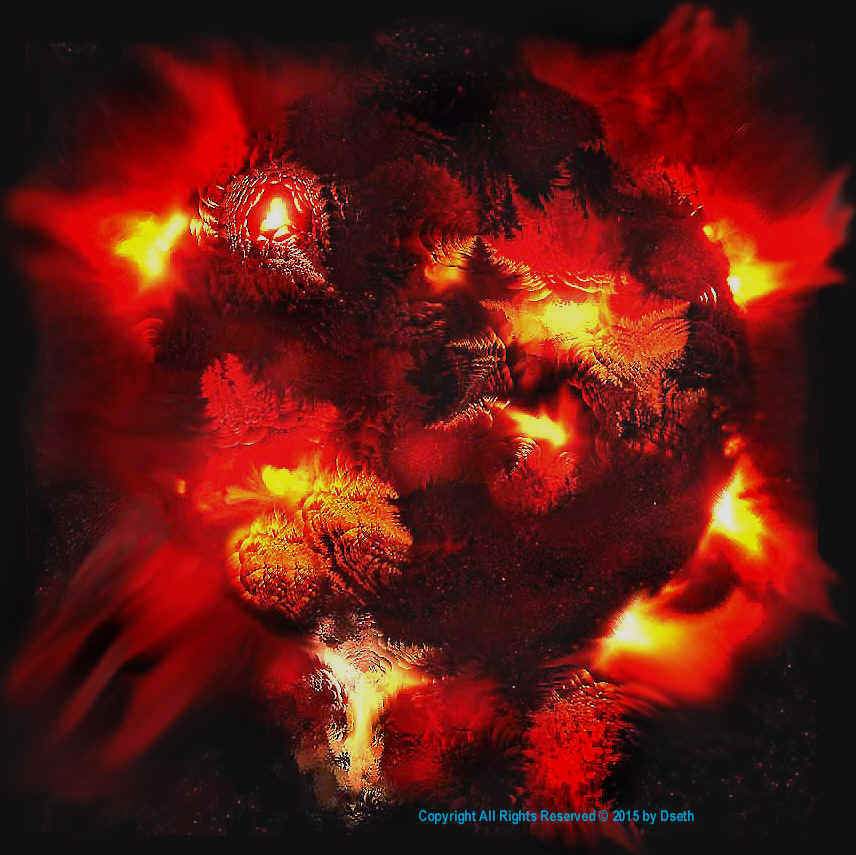 MARS WAS DESTROYED BY A MASSIVE COSMIC ELECTRIC DISCHARGE
METEORITE STRIKES-PLANET WIDE PLASMA SHOCK WAVES
OF PYROCLASTIC POLARIZED DUST AND ROCK

LIGHTING BOLTS MILES WIDE
https://www.youtube.com/watch?v=tRV1e5_tB6Y&list=PLwOAYhBuU3UfvhvcT1lZA6KbSdh0K2EpH&index=4
A BLAST OF SUPPER HEATED PYROCLASTIC
DUST COATED EVERY THING IT CAME IN CONTACT WITH
AND SOLIDIFIED INSTANTANEOUSLY
PRESERVING MARS ARTIFACT'S FROZEN IN TIME
WITH ROCK LIKE COATING

---

ROVER IMAGERY IS UNCOVERING THE CATASTROPHE
AND FINDING EVIDENCE OF A PLANET
ONCE COVERED IN A OCEAN
SUNKEN SHIP HULLS WOULD BE PART
OF A PAST WATER WORLD NOW WITHOUT AN OCEAN



SHIP'S HULL DECOMPOSED DOWN TO THE ONCE OCEAN FLOOR
MANY MACHINES AND CARGO SPREAD ABOUT THE DEBRIS FIELD
MYSTERIOUS SYMBOL CUT IN IN STRAIGHT LINES, PARALLEL LINES
AND PERPENDICULAR LINES.


SUNKEN SHIP'S HULLS FOUND
THE WATER EVAPORATED
THE DECOMPOSING SHIP'S HULL IS EXPOSED
BOW, SUPERSTRUCTURE, SQUARE DECK PLATE,
BRIDGE IN BACKGROUND (RIGHT),
RUDDER (FAR RIGHT NEAR TOP) DOUBLE HULL DESIGN, MACHINERY STILL
CLINGING TO HULLS SIDE
THE ABOVE IMAGE WAS FOUND TO HAVE COVER UP BLUR BOXES
OBSTRUCTING THE VIEW BEFORE ENHANCEMENTS
(CLICK ON THE IMAGE TO SEE BEFORE ENHANCEMENTS AND AFTER)

SOL 1475 THROUGH 1485 MAYBE A DEBRIS FIELD OF A SUNKEN SHIP
SOL 1475 SOL 1480 SOL 1482 SOL 1485
---
MUCH MORE THAN MICROBIAL LIFE
EXISTED ON MARS
MICROBIAL LIFE + TIME = HIGHER LIFE FORMS + TIME = INTELLIGENT LIFE
---
ENGINE WITH COWLING SHAPE NOSE CONE?, SCANNER? or SCALE?, MINING DRILL & BOAT HULL ?

TRENCH CUTTING CHAIN SAW?, DEEP BLOCK LETTERING CUT IN SOLID ROCK IN SEVERAL LOCATIONS?
NOTCHED CARVED X, SUN-MAN- ROCK CARVING?, A METALLIC HULL CRASH SITE & DEBRIS FIELD
MACHINED CYLINDER MACHINED METAL DISK? A HAND HELD TOOL?
GEOMETRY OF AIR COMPRESSOR AND MACHINES WITH PLUMING SOL 610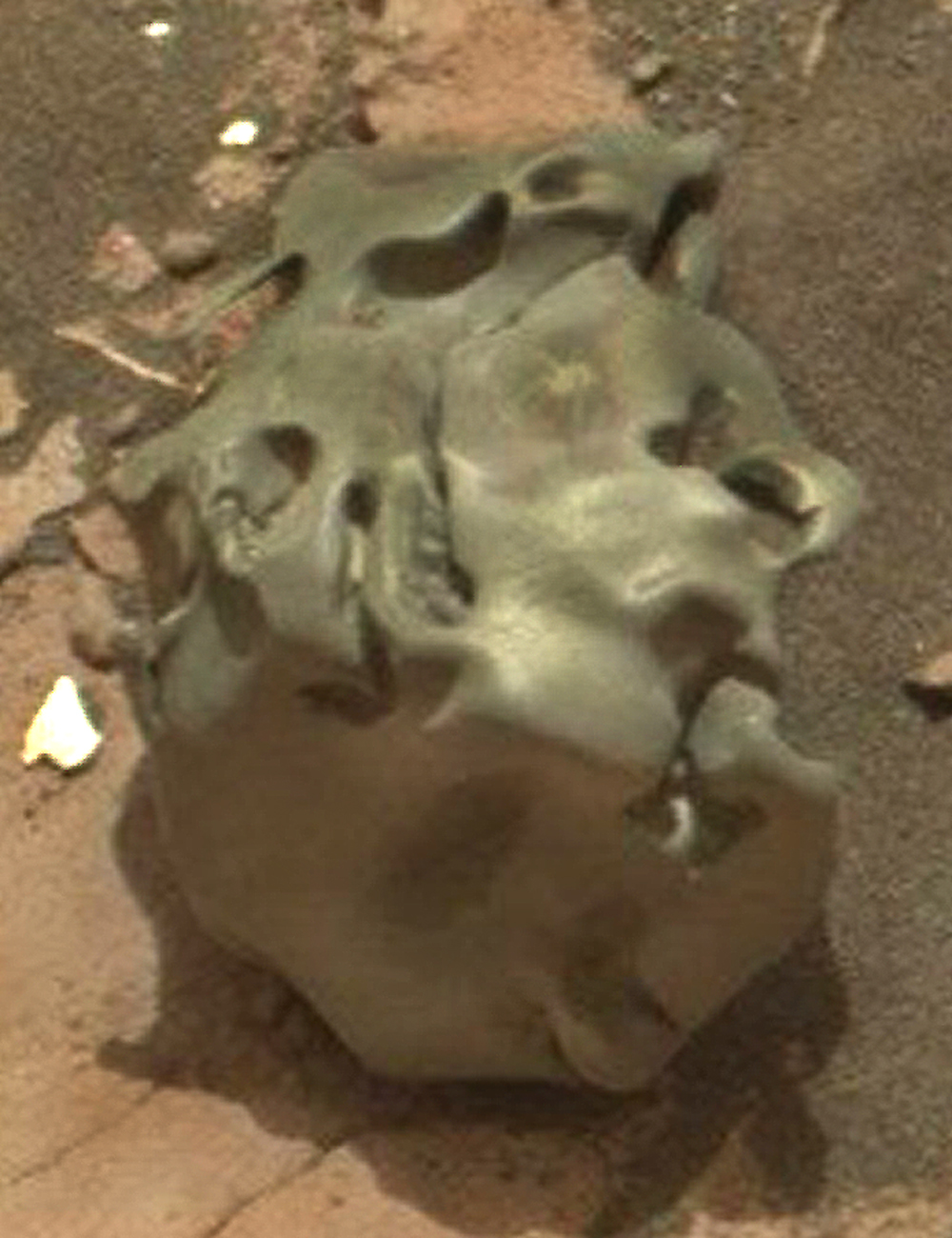 SOL 1505
MELTED PLASTIC, METEORITE, OR PETRIFIED ORGANIC?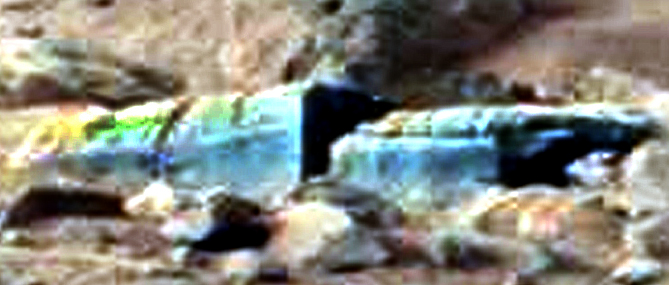 BLOCKS OF STONE WITH EMBELLISHMENTS ON TOP.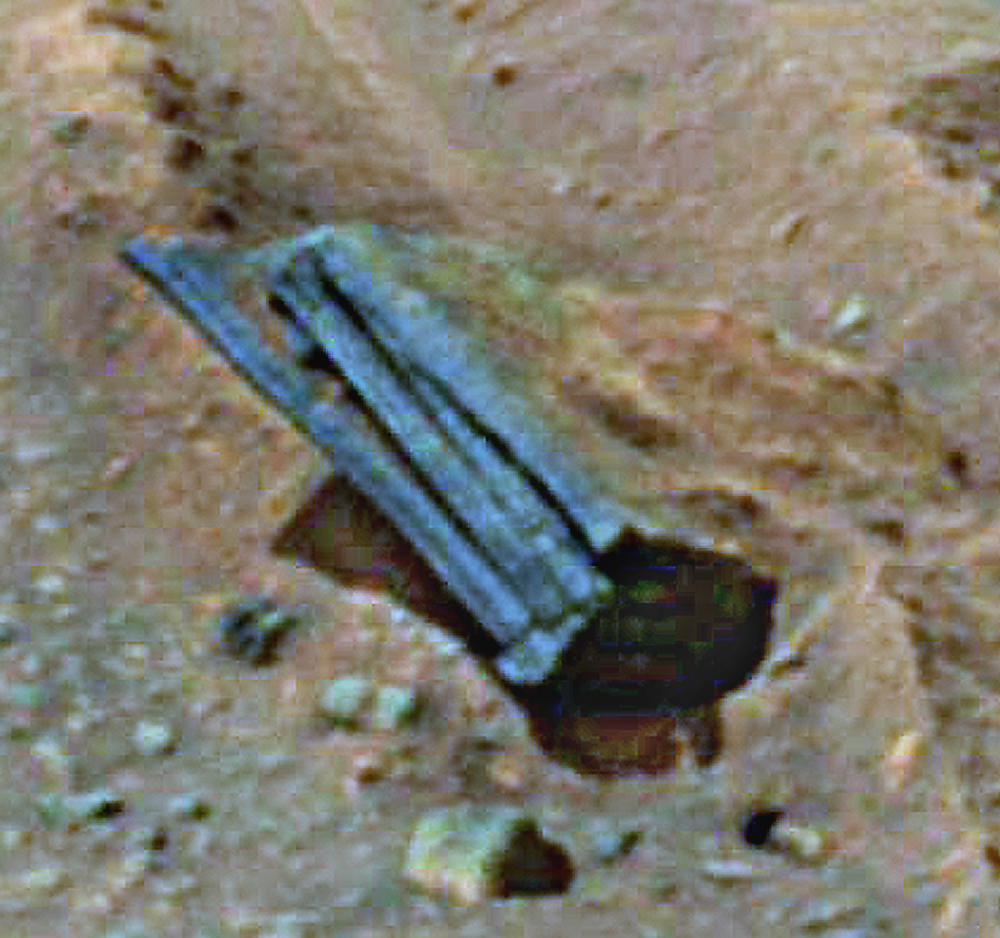 MACHINE WITH CENTER HOLE, FOLDED METAL PLATES
SOL 1523 SEA CREATURES? CLINGING CORAL LIKE SURFACE?
---
SOL 1475 THROUGH 1485 IS CONSISTENT OF A SUNKEN SHIP DEBRIS FIELD
Posted Oct 2016
SOL 1475 SOL 1480 SOL 1482 SOL 1485
SYMBOL OF A "X " OR TRIANGLE? MACHINE? DEBRIS? GEARS?
MACHINE? TOOL? DEVICE? SQUARE PLATE FROM A SUNKEN SHIP?
---

16 SECONDS THE SPACE SUIT MOVED
IMAGES ARE TIME STAMPED SEE MORE

ARE THEY MINING THE ADVANCED
TECHNOLOGY IN THE DEBRIS FIELDS
OF AN ADVANCED, CIVILIZATION,
BEFORE FUTURE EXPLORERS FINE IT?

TECHNOLOGY CONSIDERED NATIONAL SECURITY?
IS IT A SECRET MISSION?
ARE THEY FROM EARTH?
OR ANOTHER SOLAR SYSTEM?
---
---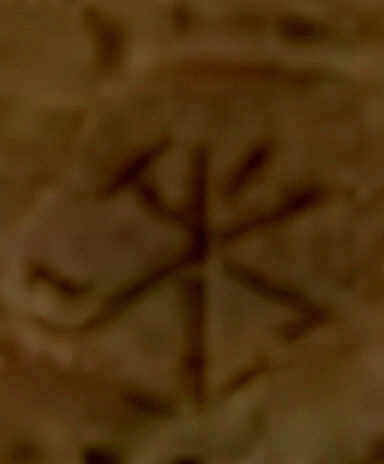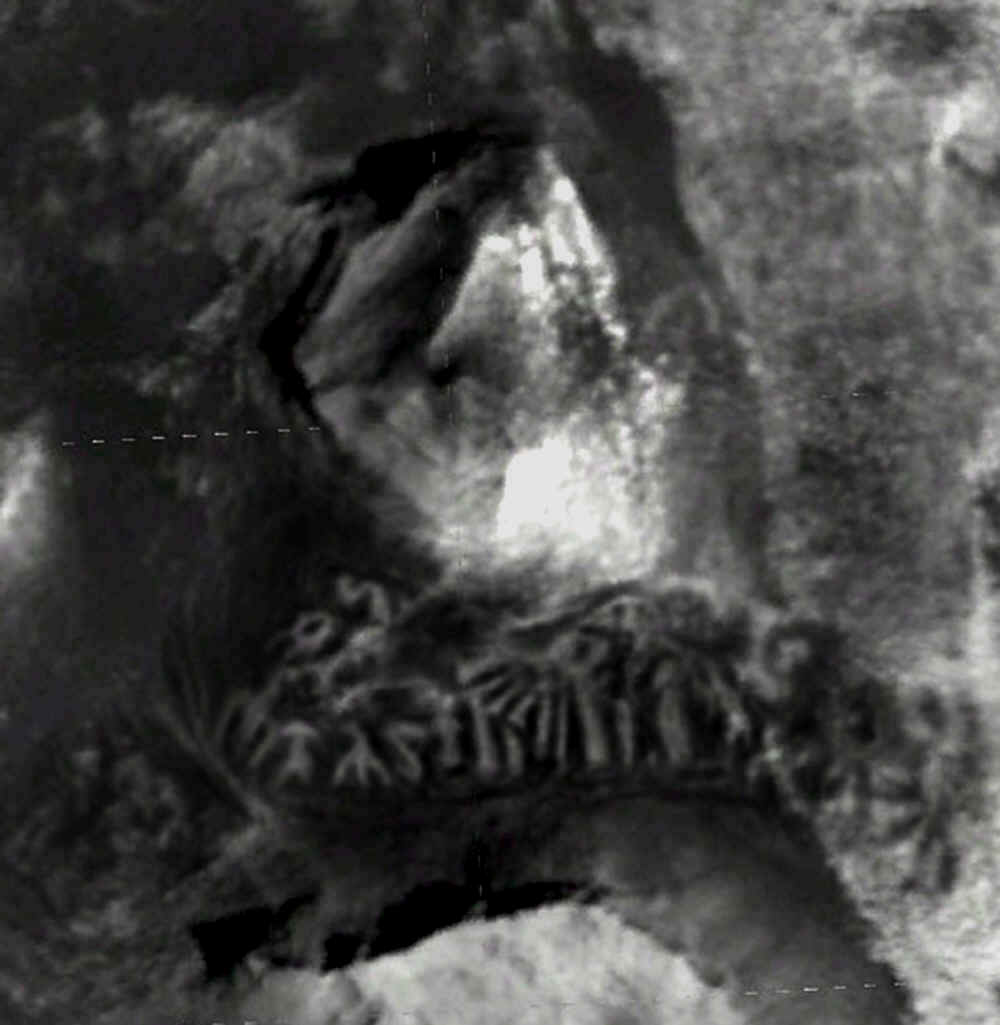 NEW AND OVER WHELMING IMAGE ENHANCED EVIDENCE OF LETTERING AND SYMBOLS AT THE BASE OF A MARS ROCK MONUMENT
NEAR GAIL CRATER
(CLICK ON IMAGE)
4°45'53.29" S 137°21'32.33" E
MARS GPS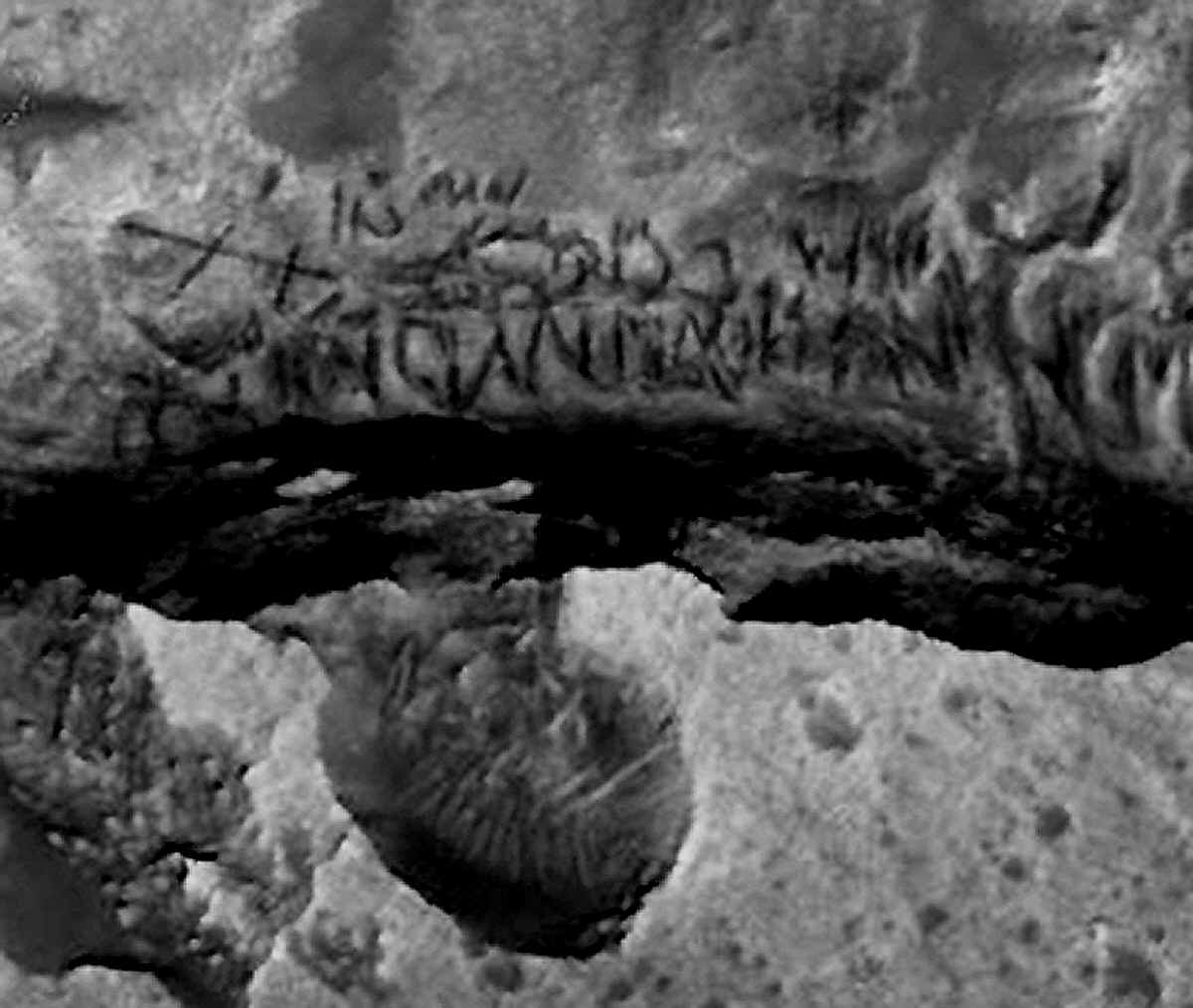 (CLICK ON IMAGE)
MARS "BED ROCK" CARVINGS WEST OF
RUNIC ROCK MONUMENT
4°46'57.13"S 137°17'52.59"E
MORE RUNIC ROCK WITH MORE EXPOSED LETTERING
MORE
MACHINES, STORY STONES, ARTIFACTS, TOOLS
CLICK ON IMAGES FOR DETAILS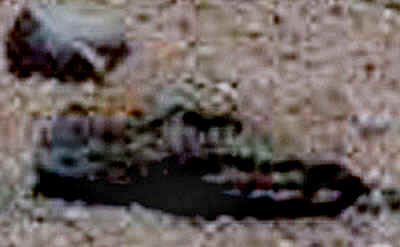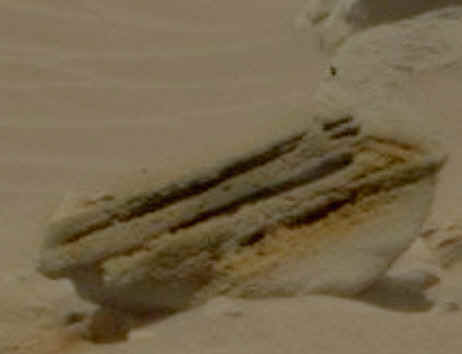 __________________________________________________________________________________
CLICK ON EVIDENCE FOR MORE
---
3D MAX CAD DRAWINGS
3D MAX CAD COMPUTERIZED IMAGERY TO BRING TO LIFE
AN DIGITAL ARTISTS RENDERING OF THE ARTIFACTS ON MARS

GEOMETRIC MATHEMATICAL DESIGNS = INTELLIGENT BEINGS
OTHER PAGES WITH MUCH MORE


HI JUST FOR FUN IMAGE
A MARTIAN MADE ME DO IT!!!!

_______________________________________________________________________________________________

DIRECT LINK TO NASA/JPL'S RAW IMAGE SITE ------- MAST CAM
http://mars.jpl.nasa.gov/msl/multimedia/raw/




Enhancements made to help visualize objects
Embellishments on some objects made to further visualize objects
no images were added to deceive
clean up, focus, color, contrast, and enhancements tools were applied

UPDATED JAN 2017
Copyright All Rights Reserved © 2015 by Dseth

webmaster dseth101@proseth.com
---