GOGMA
GOOGLE EARTH MARS
NEW EXTRAORDINARY EVIDENCE
GOOGLE EARTH IN MARS VIEW, HAS IMAGES WITH OBJECTS NOT DEFINED BY NASA
THE LONGITUDE AND LATITUDE ARE MARKED BELOW TO EXPOSES A SERIES OF
LETTERS AND SYMBOLS IN A LINE, A MESSAGE? A WARNING?

G E O M E T R I C S H A P E S
LETTERS & SYMBOLS & ANCIENT EARTH SCRIPT

SHARPS MOUNTAIN GAIL CRATER CURIOSITY'S TARGET PATH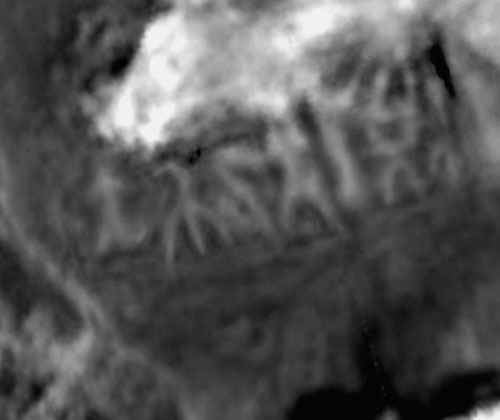 4°45'53.29" S 137°21'32.33" E

TO FIND THIS LOCATION, OPEN GOOGLE EARTH, GO TO PLANET ICON, CLICK ON MARS
WORK GPS TO FIND GALE CRATER



CLICK ON THUMBNAIL FOR LARGER IMAGE




LETTERING AND SYMBOLS AT THE BASE OF MARS DEVIL TOWER IN CLEAR VIEW
WITH LIGHTING, SHADOW, CONTRAST, ENHANCEMENTS
IS OVER WHELMING EVIDENCE OF INTELLIGENT INTENT
NOTHING WAS ADDED TO THIS IMAGE
ONLY HIGHLIGHTING, FOCUSING, AND CONTRAST ADJUSTMENTS
TO SEE WHAT IS IN THE SHADOWS AND MUTED BY UNPROCESSED IMAGES.
PROCESSING THE IMAGE TO BEST POSSIBLE CLARITY IS NOT IN
NASA'S OBJECTIVES, IT NEEDS TO DONE, SO NOW YOU HAVE IT.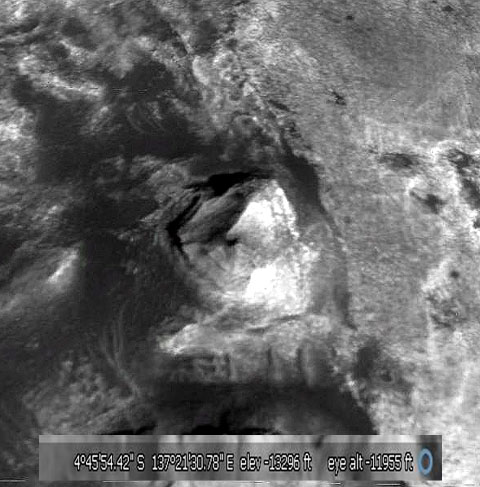 ABOVE IMAGE IS RAW NO LIGHTING OR SHADOW ENHANCEMENTS
LOOK TO BASE OF THE ROCK LIKE STRUCTURE BOTTOM JUST
ABOVE WHAT LOOKS TO BE A DARK SHADOW ONLY A
FEW LETTERS CAN BE SEEN WITHOUT ENHANCEMENTS.
THE OBSCURE LETTERS AND
SYMBOLS ARE THERE AND HAVE NOT BEEN PROCESSED
FOR PUBLISHING, WHY?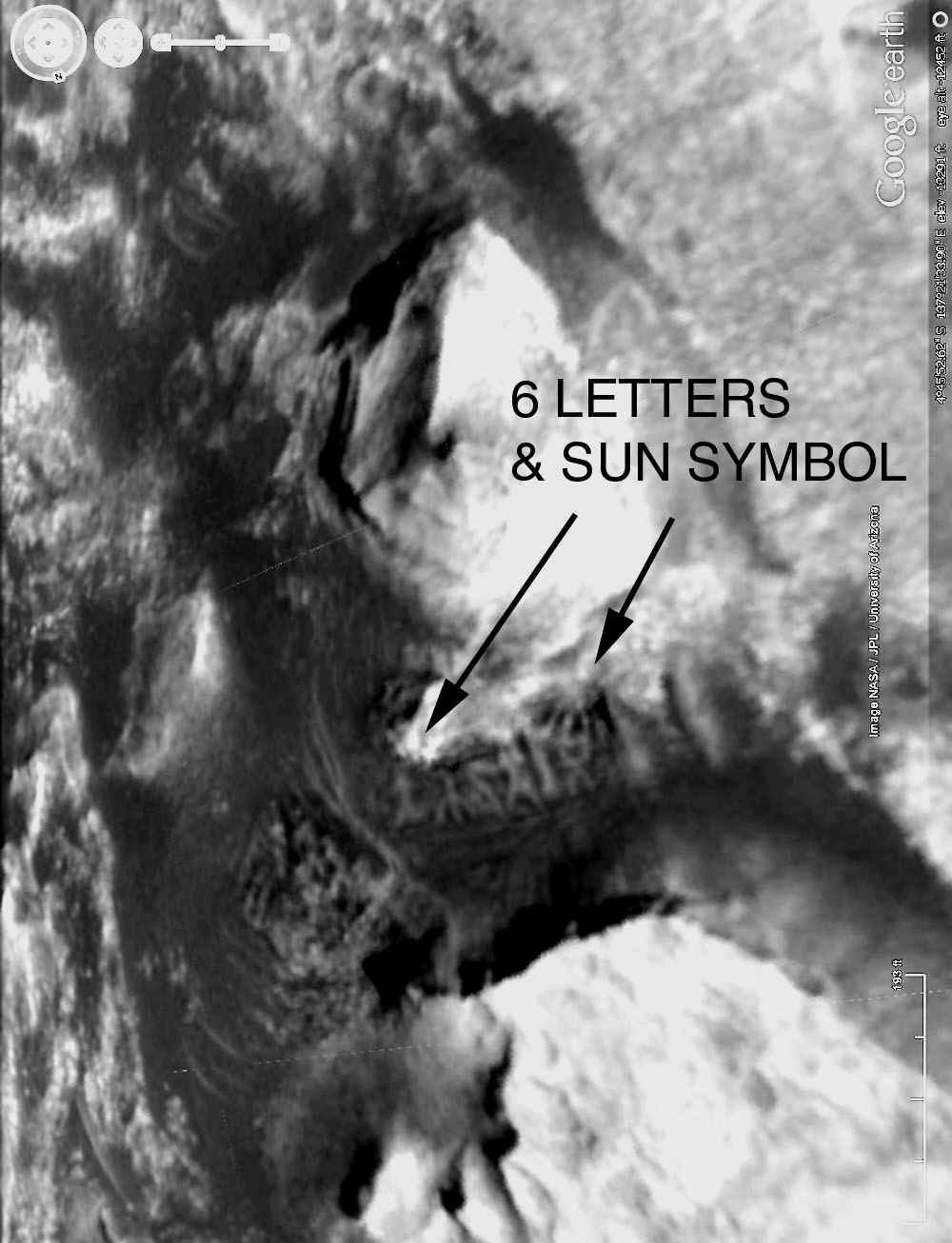 LIGHTING & SHADOW ENHANCEMENTS OF THE
LETTERING FROM A SCREEN SAVE IMAGE
PROCESSED WITH IMAGING PROGRAM TO BRING
OUT WHAT HAS BEEN BLOCK BY POOR PUBLISHED IMAGES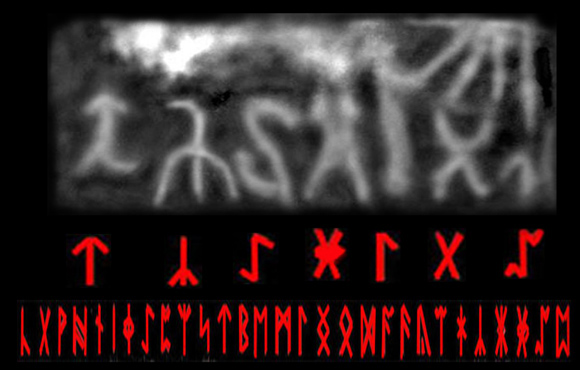 SAMPLES OF RUNIC LETTERING MAY NOT BE EXACT
AS SAMPLE SOURCES VARY
THE ABOVE IS A LUSTRATION OF KNOWN RUNIC LETTERS
AND SHOWN AS A COMPARISON
WHICH ARE SIMILAR TO ONES ON MARS
THE IMAGE HAS HAD EXTRA ENHANCEMENTS TO BRING OUT
THE FULL VIEW OF THE LETTERS, AND SUN RAY SYMBOL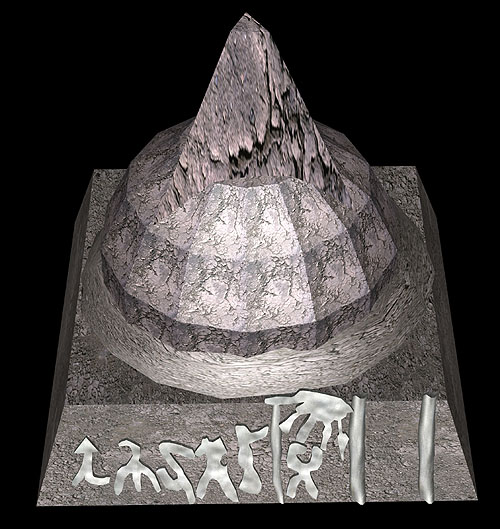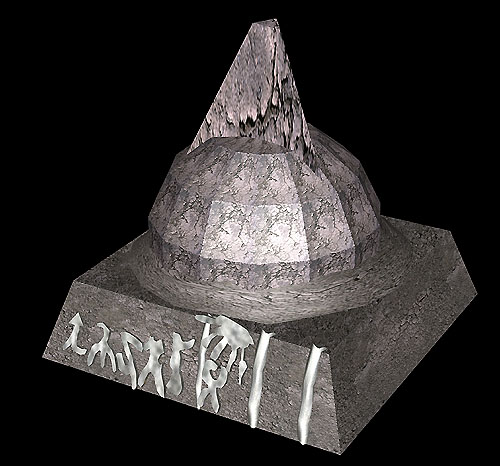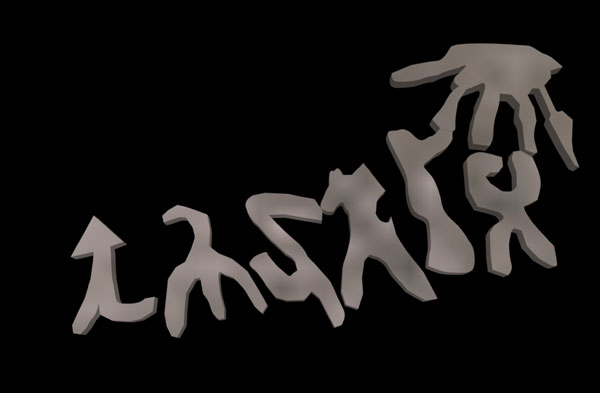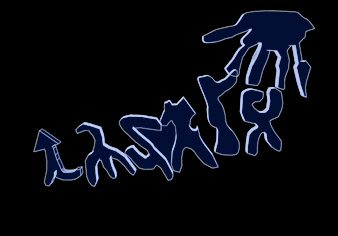 3D MAX OVER LAY OF LETTERING/SYMBOLS IN BLOCK FORM
THE PURPOSE OF THE MECHANICAL 3D DRAWINGS
IS TO PROVIDE THE VIEWER OF THE SIMILARITIES TO
ARCHITECTURE AND SUPERSTRUCTURE DESIGN OF
POSSIBLE MONUMENTS OF EARTH STRUCTURES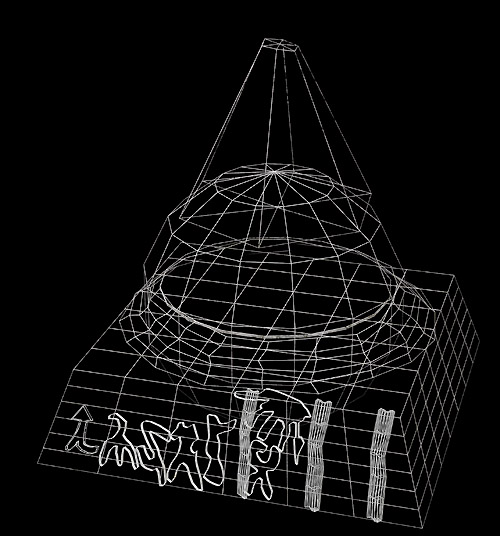 Copyright All Rights Reserved © 2015 by Dseth
3DMAX DRAWING BRINGS OUT THE GEOMETRIC SHAPES; SQUARE, ROUNDS, DOME,
AND PATTERNS OF TRIANGLES. 425 FEET BY 425 FEET, "SQUARE" BASE IS VERY
INTERESTING AS IT TAPERS UP A SECOND TEAR WITH A 400 FOOT SQUARE LEVEL,
UPON THE SECOND TEAR IS A ROUND CIRCLE DOME WITH TRIANGLE EXTENSIONS ON
TOP OF THE DOME. THIS IS MOST LIKELY NOT A NATURAL FORMATION. THE COMPOSITE
LIKE STRUCTURE IS LOCATED AT GAIL CRATER. CURIOSITY IS HEADED RIGHT FOR IT,
MUST BE SOMETHING INTERESTING FOR THE PLANED ROUTE TO IT'S BASE. MOST
LIKELY THE IMAGE OF LETTERING AND SYMBOLS HAS THE ATTENTION OF NASA FOR A
PLANED ROUTE TO IT'S BASE?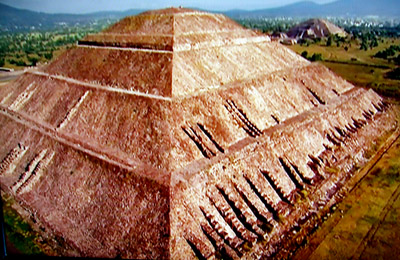 NOTICE THE STEPS ON THE LOWER SIDE OF A PYRAMID IN MEXICO?
THESE STEPS ARE VERY SIMILAR TO THE STRUCTURES ON THE MONUMENT ON MARS.
LOOK AT THE BASE FACING FORWARD, ON THE MARS PYRAMID, YOU SEE LONG ROUNDED LIKE LINES
NEXT TO LETTERING AND SYMBOLS


THE GPS FOR MARS IS BELOW IN WHITE LETTERING
4°45'53.29" S 137°21'32.33" E

GREATER ENHANCEMENTS OF THE THE LETTERING
BRINGS OUT MORE SYMBOLS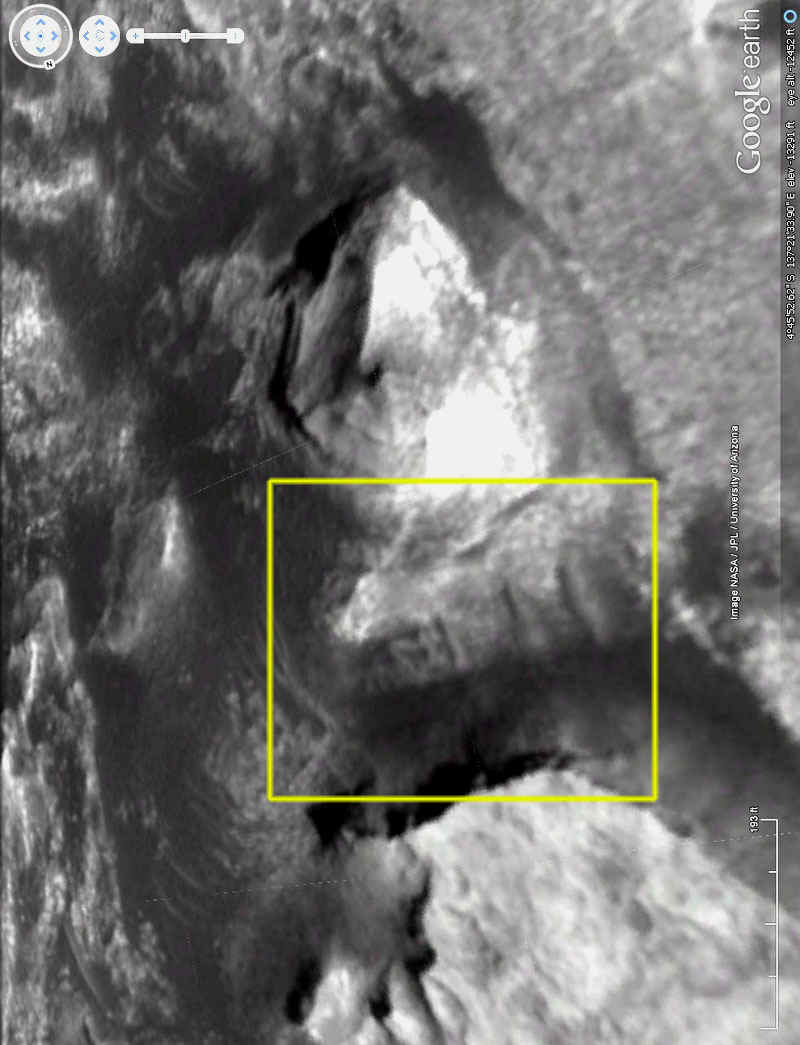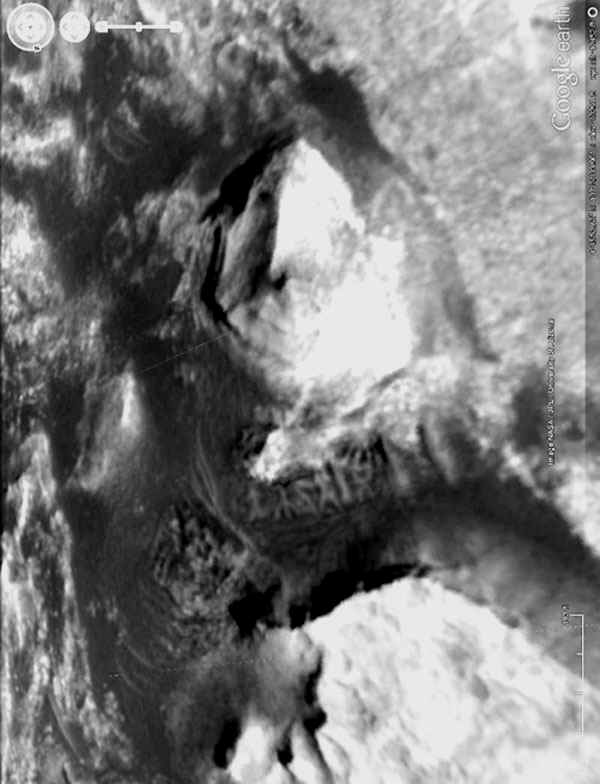 _________________________________________________________________________________________________
EXTRA ENHANCEMENTS AND NEGATIVE INVERTED
IMAGE LEAVES NO DOUBT THIS MONUMENT HAS
MARKINGS OF A INTELLIGENT NATURE. THE LAST
SYMBOL OR LETTER HAS THE APPEARANCE OF A "X"
OR HELIX OF DNA? THE IMAGE OF SUN'S RAYS ON
DNA MAY BE A WARNING??
REPEATING SHAPES WITH MATHEMATICAL PURPOSE
SYMMETRICAL
GEOMETRIC SHAPES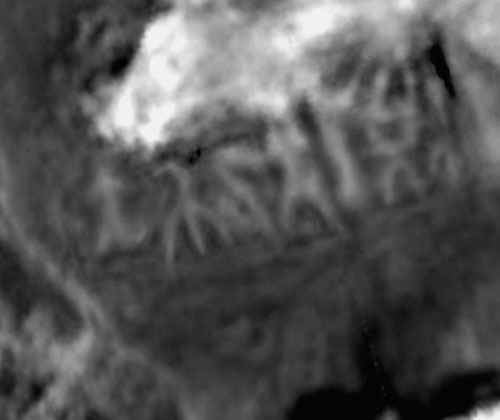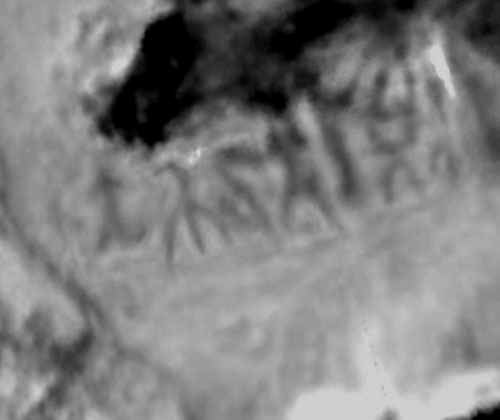 __________________________________________________________________________________________________
_____________________________________________________________________________________________________________________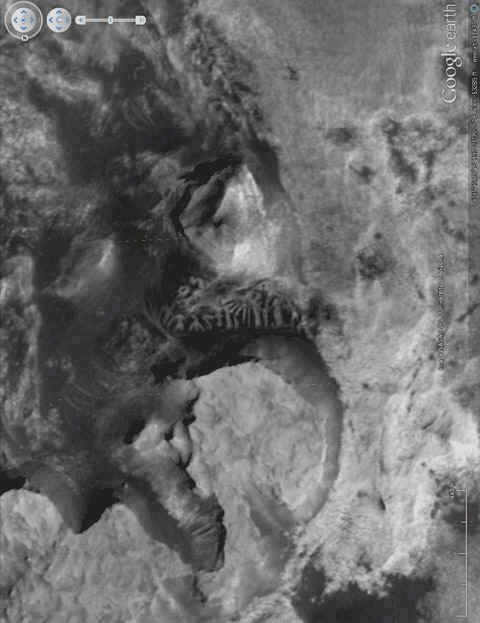 GEOMETRIC SHAPES ABOVE HAVE GONE THROUGH
EXTREME ENHANCEMENTS AND EXTRA HIGHLIGHTING TO
EXPOSED THE NATURE OF THE LETTERING
THIS TECHNIQUE IS USED TO FURTHER HIGHLIGHT THE
LETTERS SO ONE WILL COMPARE THEM TO RUNIC OR
OTHER ANCIENT LETTERS OR SYMBOLS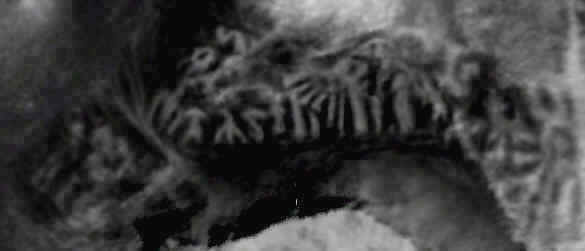 EXTREME ENHANCEMENTS AND EXTRA HIGHLIGHTING BRINGS
OUT EVEN MORE LETTERS AND SYMBOLS
THE OBVIOUS COVER UP USING OVER EXPOSURE CAUSES
OBJECTS TO BE NATURALLY HARD TO MAKE OUT
NASA/JPL IF THEY WANTED TO, COULD CLEAN UP ALL
IMAGES, BUT THAT WOULD BE EVIDENCE BEYOND
THEIR SCOPE OF COVERING UP THE TRUTH
________________________________________________________________________________________
Copyright All Rights Reserved © 2015 by Dseth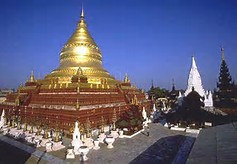 WHAT MAKES THIS MARS LAND MARK SO INTERESTING IS NOT ONLY IT'S SHAPE, BUT THE SQUARE PATCHES NEXT TO IT. THE BASE IS 425 FEET SQUARE, AND PATCHES NEXT TO IT ARE 42 FEET SQUARE. THERE ARE ROUND CIRCLE EARTH/MARS WORKS TO TOP RIGHT AS WELL. THE 3D CAD DRAWING
BRINGS OUT THE SQUARE BASE THE TAPERED ROUNDED BUT SECTIONED ZONE AROUND THE BASE, AND A SERIES OF TRIANGLES MAKING UP THE PEAK. INTERESTING BELL SHAPE? EARTH SPUTA BUILDINGS ARE SHAPED WITH SIMILAR FEATURES.
A 3DMAX RENDERING SUPERIMPOSED OF A IMAGE OF WHAT IT COULD HAVE LOOKED LIKE. IT MAY BE TENS OF THOUSANDS OF YEARS OLD AND WELL WEATHERED BY THE HARSH CONDITION ON MARS.
EQUAL SIDES, PERFECT CIRCLE IN THE CENTER, SHAPED POINTED STRUCTURE ON TOP.
CIRCLE MOUNDS JUST PAST THE TOP BEHIND THE STRUCTURE SUGGEST PLUMING.
HOWEVER NATURE CAN PLAY VISUAL TRICKS AND LIKE DEVILS TOWER IN WYOMING
A VERY INTERESTING MOUND.
REPEATING SHAPES WITH MATHEMATICAL PURPOSE
SYMMETRICAL
GEOMETRIC SHAPES
---
COLUMNS OF SPECIFIC SHAPE, BUT WHAT?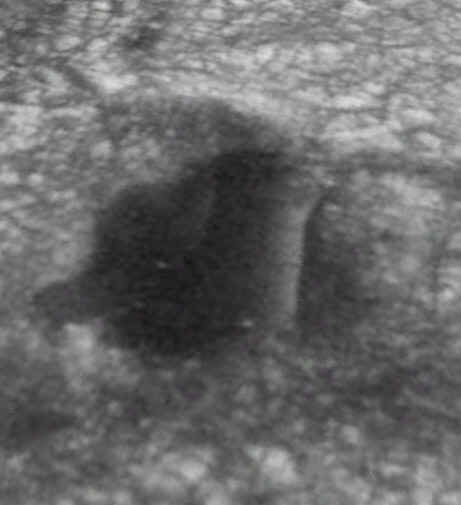 THERE ARE A FEW LONG COLUMNS IN THE AREA. MIDDLE RIGHT IS ONE OF THEM.
LOOK TO THE LEFT CORNER AND YOU WILL SEE A METAL LOOKING ROUND END BEARING LIKE OBJECT ON IT'S SIDE.


THE DISTANCE ACROSS IS ABOUT 180 FEET, FUGURITES?
NOT TO FAR FROM THE TOWER ARE POSSIBLE MASSIVE FIGURITES! (LIGHTING STRIKES CREATE FUGURITES ON EARTH) THE SURFACE AROUND THESE OBJECTS IS A CRUST OF UNKNOWN MATRIX. ICE, SALT CRUST, VITRIFIED GLASS ARE POSSIBLE. THE OBJECTS ARE OF THE SAME APPEARANCE AS THE TOWER IN THE ABOVE IMAGE. THE TUBULAR OBJECTS HAVE THE SAME STRUCTURE OF LIGHTNING STRIKES IN SAND. IF MARS WAS HIT BY A MASSIVE LIGHTNING PLASMA ARCS, IT MIGHT ACCOUNT FOR THEIR EXISTENCE. THE SCALE TO EARTH LIGHTNING STRIKES TO THOSE IN THE IMAGE IS MIND BOGGLING. IMAGINE A CONTINUOUS ELECTRICAL ARC AS WIDE AS A BASEBALL DIAMOND OR A STADIUM OR A CITY.
---
OLYMPUS MONS CENTER MAY NOT BE THE THROAT OF VOLCANO AS MANY THINK. IT MIGHT BE A SCAR FROM AN ELECTRIC PLASMA ARC. THIS IS OVER 80 MILES ACROSS. OLYMPUS MONS IS NOT LIKE ANY VOLCANO ON EARTH, AS THERE ARE NO LAVA FLOWS, TYPICAL OF A VOLCANO.
---
GOOGLE EARTH MARS
HIDDEN STRUCTURES ???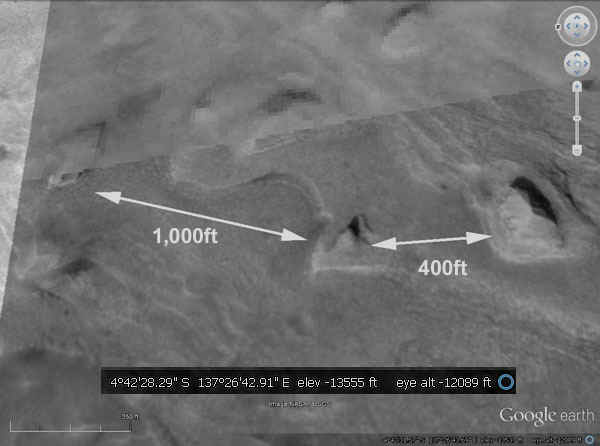 ANOTHER GOOGLE EARTH IMAGE. YOU WILL NOTICE THE TOP AREA IS BLOCKED OFF WITH PIXEL BLUR. THERE IS NO OTHER REASON TO DO THIS EXCEPT TO HIDE REVEALING OBJECTS.
A POSSIBLE OBELISK SHAPE TOWERING OBJECT. ESTIMATED TO BE OVER 100 FEET TALL CENTER FRAME. THE MOUND TO THE RIGHT HAS A RECTANGLE SHAPE AT THE BASE. POWDERED ASH FALL CAN STACK UP AND BECAUSE THE PARTICLES ARE VERY ROUGH AND SHARP THEY CAN PILE MUCH HIGHER THAN NORMAL DUST. THE RECTANGLE BASE COULD BE A FOUNDATION OF A STRUCTURE AND TALL PILED ELECTRICALLY CHARGED ASH COULD ACCOUNT FOR IT'S APPEARANCE. MARS HAS SUCH PILES THROUGH OUT THE SURFACE OF MARS. THEY LOOK TO BE PYRAMID IN NATURE, BUT MAYBE IT IS PILED PARTICLES FORMING A ILLUSION?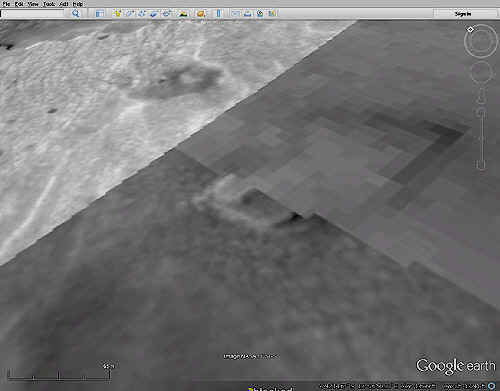 THE OBJECT BEING BLOCKED WITH BLURRED PIXELS MISSED THE END FOUNDATION TO WHAT?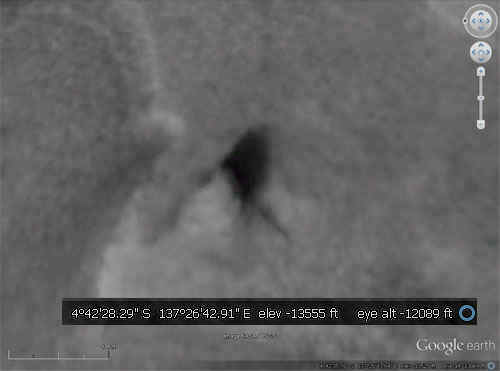 A TOWERING CONE ESTIMATED TO OVER 100 FEET HIGH.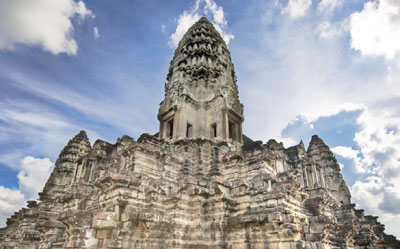 COVER THIS MONUMENT IN CAMBODIA WITH 100 FEET OF CHARGED MICRO SHARP DUST ASH AND WEATHER FOR THOUSANDS OF YEARS, IT MAY LOOK SIMILAR TO THE CONE ON MARS.