710
SOL 710

SOL 710 HAS SEVERAL OBJECTS
A POSSIBLE BOW OF A SHIP
GEOMETRIC SHAPED METAL?, SPLATTERED
IN A CLIFF FACE

MOTOR IN THE OVEREXPOSURE WHITE OUT OF SAND
A DOOR LIKE SHAPE IN THE SAND JUST BELOW OBJECTS
ANOTHER DOOR LIKE LID
A METALLIC CYLINDER WITH ADVANCED MECHANICAL DESIGN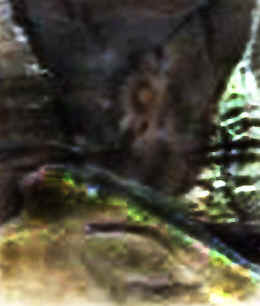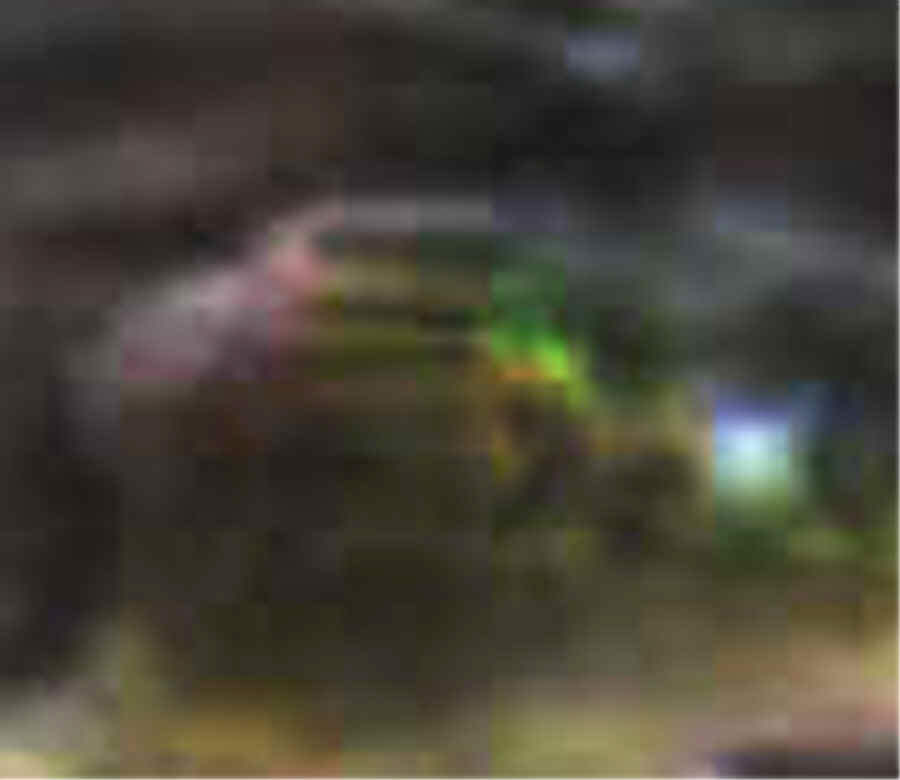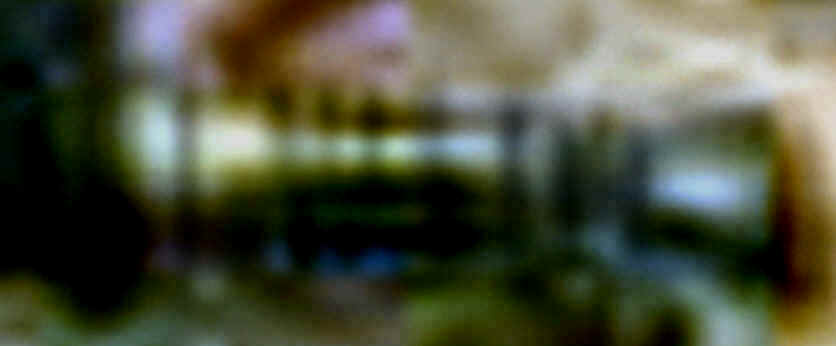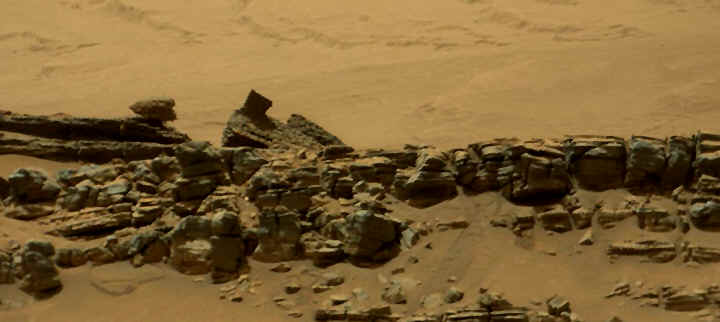 http://mars.jpl.nasa.gov/msl/multimedia/raw/?rawid=0710MR0030150010402495E01_DXXX&s=710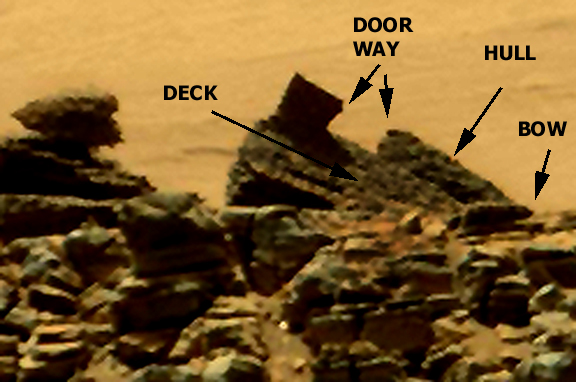 https://mars.jpl.nasa.gov/msl-raw-images/msss/00710/mcam/0710MR0030150010402495E01_DXXX.jpg
This image was taken by Mastcam: Right (MAST_RIGHT) onboard NASA's Mars rover Curiosity on Sol 710 (2014-08-05 13:22:36 UTC).
POSSIBLE HULL OF A SHIPS BOW, WITH TAPERED POINT, AND DOOR WAY.
THE CATASTROPHIC EVENT THAT SWEPT MARS MAY HAVE INCLUDED MUD OR ELECTRIC STATIC CHARGED DUST, PLASMA DUST, WHICH WOULD HAVE COATED ANY METAL AND TURNED TO ROCK LOOKING COATING. IMAGINE A BOAT BEING SPRAYED WITH GAHNITE, A SWIMMING POOL COATING BROWN/RED IN COLOR. HOWEVER IN THIS CASE ELECTRIC STATIC HOT PLASMA DUST AS IN A PYROCLASTIC FLOW FROM A ELECTRIC CHARGED ARC THAT MAY HAVE BEEN THE CAUSE OF THE DESTRUCTION ON MARS. OF COURSE VOLCANIC OR METEORITE STRIKE COULD ALSO CREATE SUCH HIGH CHARGED FLOWS.
---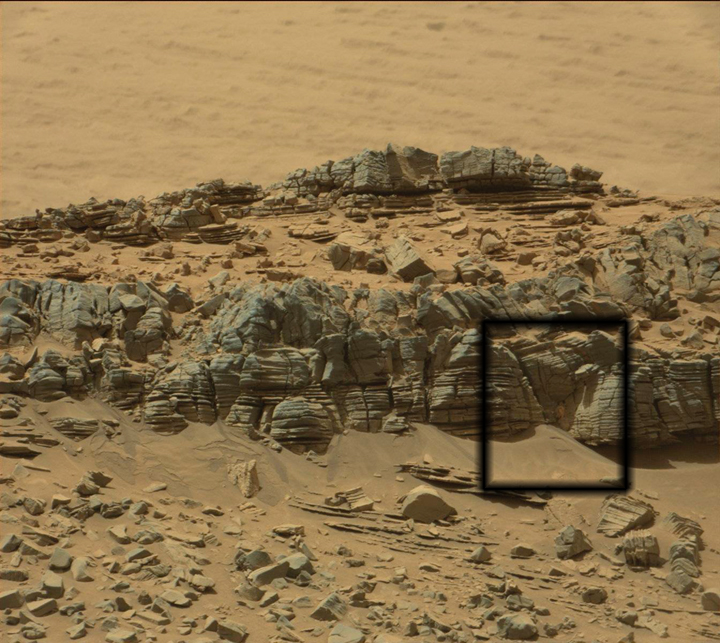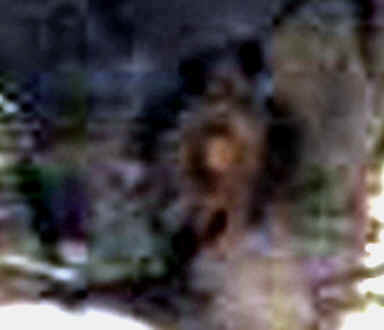 https://mars.jpl.nasa.gov/msl/multimedia/raw/?rawid=0710MR0030150070402501E01_DXXX&s=710
This image was taken by Mastcam: Right (MAST RIGHT) on board NASA's Mars rover Curiosity on Sol 710 (2014-08-05 13:35:07 UTC)
OBJECT IN CLIFF FACE
SHAPE IS NOT CONSISTENT WITH
SURROUNDINGS ALONG WITH
MYSTERIOUS OBJECT HIDDEN BY OVER
EXPOSED IMAGE
AND DOOR LIKE STRUCTURE IN THE SAND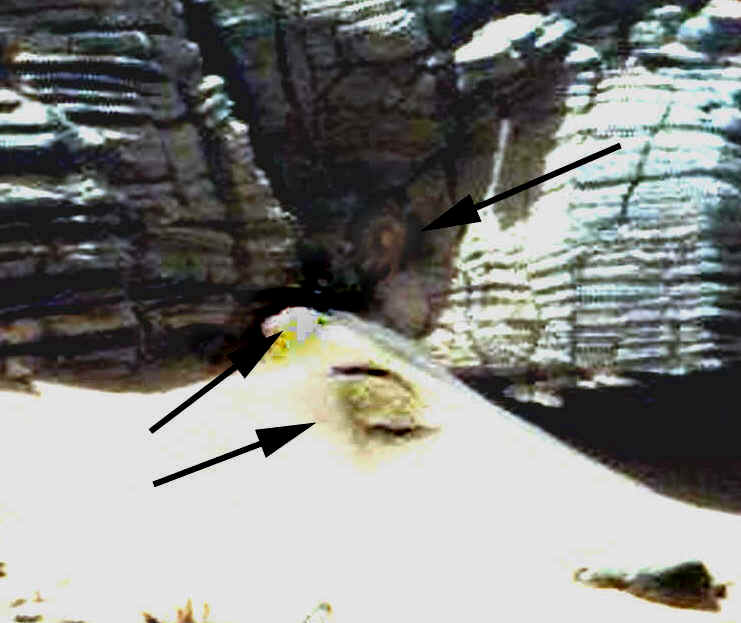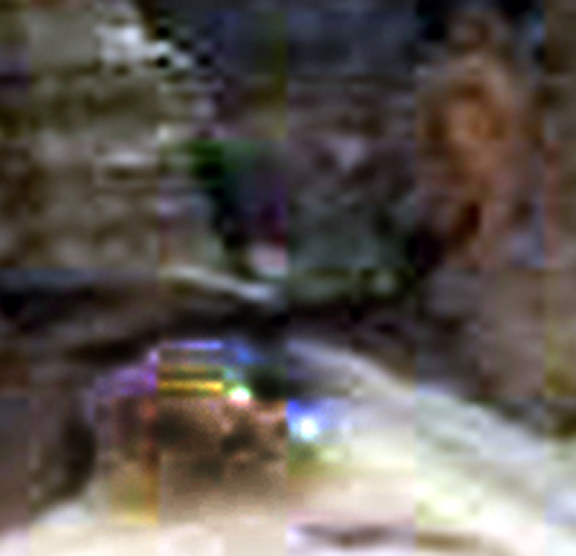 SPLATTER OF METAL PROJECTILE
TRAVELING AT HIGH VELOCITY

THE OVER EXPOSURE HIDES MUCH!
WORKING THE IMAGING SOFTWARE TO FIND
THE MOTOR LIKE OBJECT WAS SERENDIPITOUS
(A STROKE OF LUCK AND SKILL AND PERSISTENCE) WHAT IS MISSED MUST BE TREMENDOUS

DURING A CATASTROPHIC PLASMA BLASTS OBJECTS WILL TRAVEL AT VERY HIGH VELOCITY
THE SUDDEN STOP WOULD BE CONSISTENT WITH IMPACT
OF METAL AT HIGH VELOCITY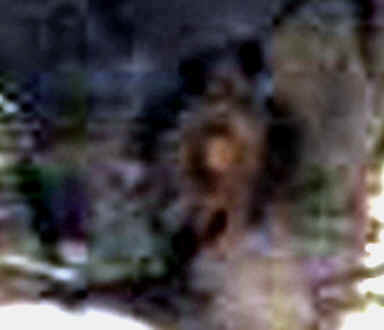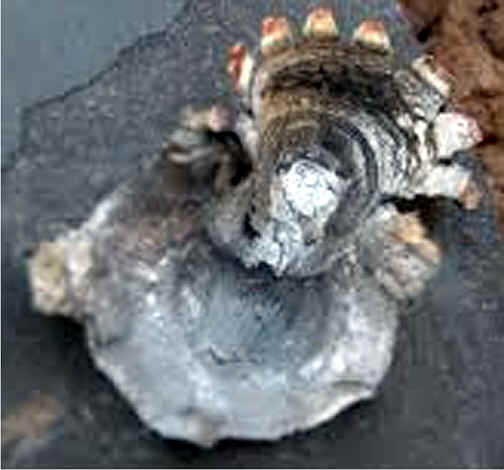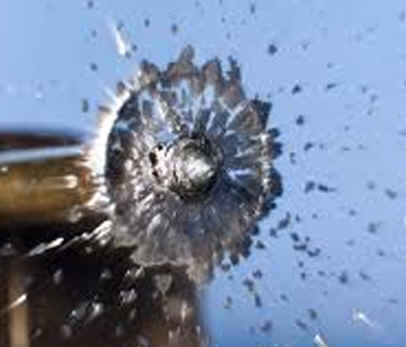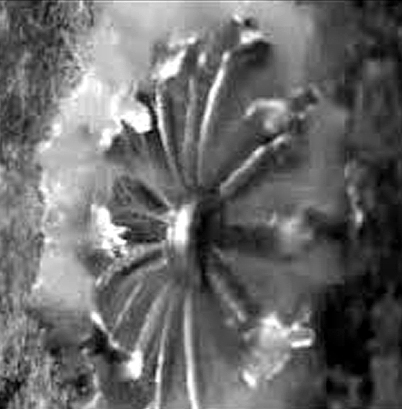 IMAGES OF BULLETS ON IMPACT

---

AT THE BASE OF THE CLIFF FACE UNDER
THE OBJECT IN THE CREVASSE IS DISTURBED SAND
IN SHAPE OF A DOOR WAY?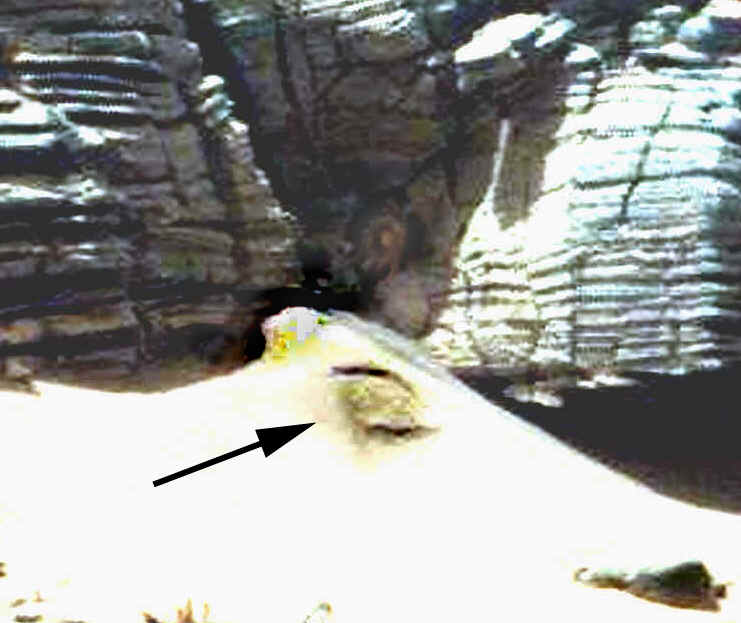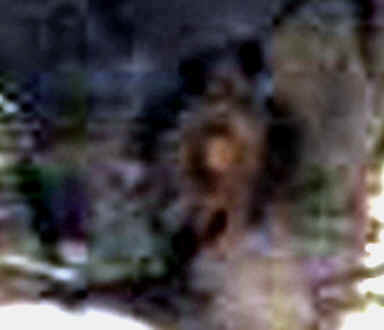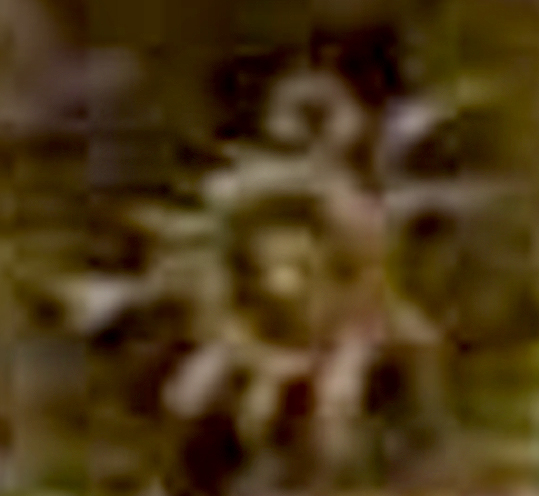 AT THE BASE OF THE CLIFF FACE- SAND HAS PILED UP , NOTICE THE SAND
JUST BELOW THE OBJECT HAS SHIFTED IN A RECTANGLE SHAPE?
IS THIS A TRAP DOOR WAY?

---
MOTOR LIKE OBJECT

THE MOTOR LIKE OBJECT HAS BEEN FOUND UNDER THE
OVER EXPOSED WHITE OUT CONDITIONS OF THE IMAGE.
SOFTWARE ENHANCEMENTS EXPOSES
THE MOTOR LOOKING OBJECT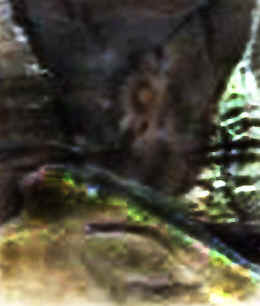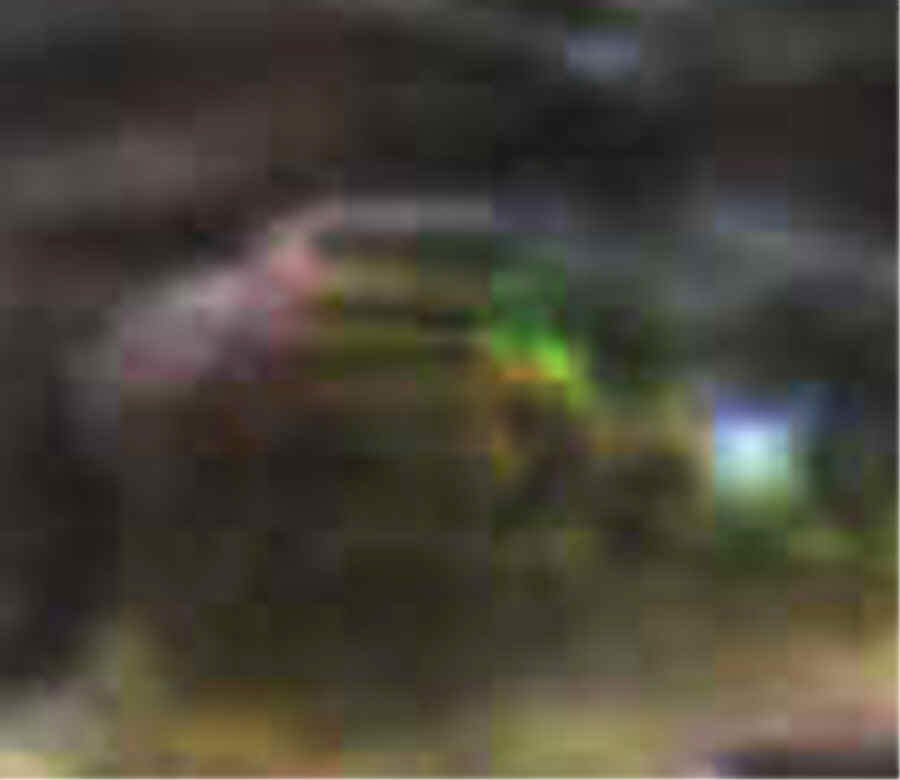 COOLING FINS ON CYLINDER SHAPE MECHANICAL DEVISE
CONSISTENT WITH A ELECTRIC MOTOR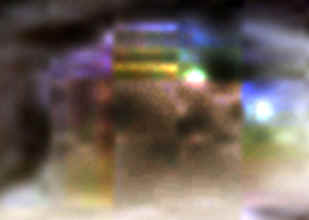 WORKING THE ENHANCEMENT SOFTWARE JUST TO FIND THIS OBJECT WAS
EXTREMELY CHANGELING / THIS STAGE IMAGE WAS ONE OF MANY STEPS TO
FIND AND BRING OUT PIXELS SHOWING A OBJECT OF DESIGN AND ENGENDERING
JUST HOW THE DOOR IN THE SAND AND A POSSIBLE MOTOR WITH THE
OBJECT IN THE CREVASSE ARE RELATED IS A MYSTERY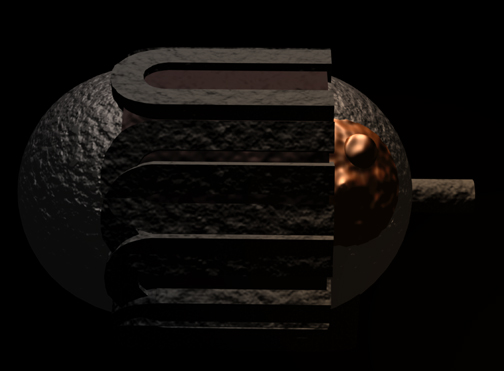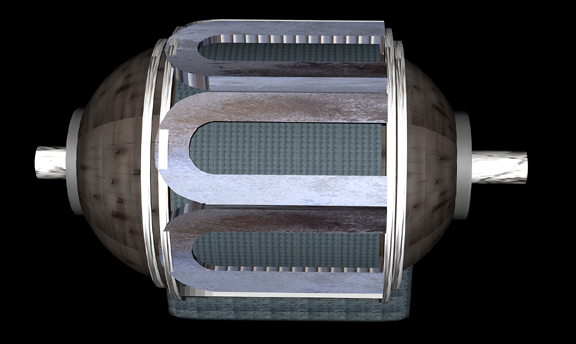 3D AUTOCAD DRAWINGS OF POSSIBLE MECHANICAL DEVISE
FURTHER ENHANCEMENTS WORKING THE MILD TONES AND SHADOW FUNCTIONS
BRINGS OUT ANOTHER OBJECT BELOW AND TO THE LEFT WITH WHAT MAY BE
COOLING FINS ON A MOTOR OR MECHANICAL DEVISE.
---
A METAL
CYLINDER WITH COMPLEX ADVANCED DESIGN
CURVED LID OR A DOOR IN THE SAND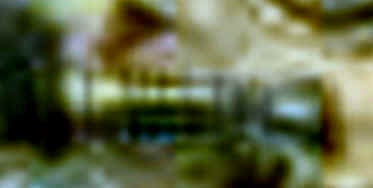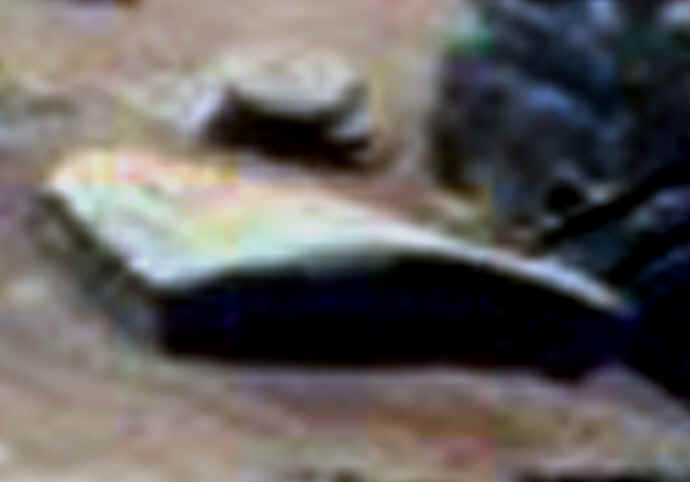 ---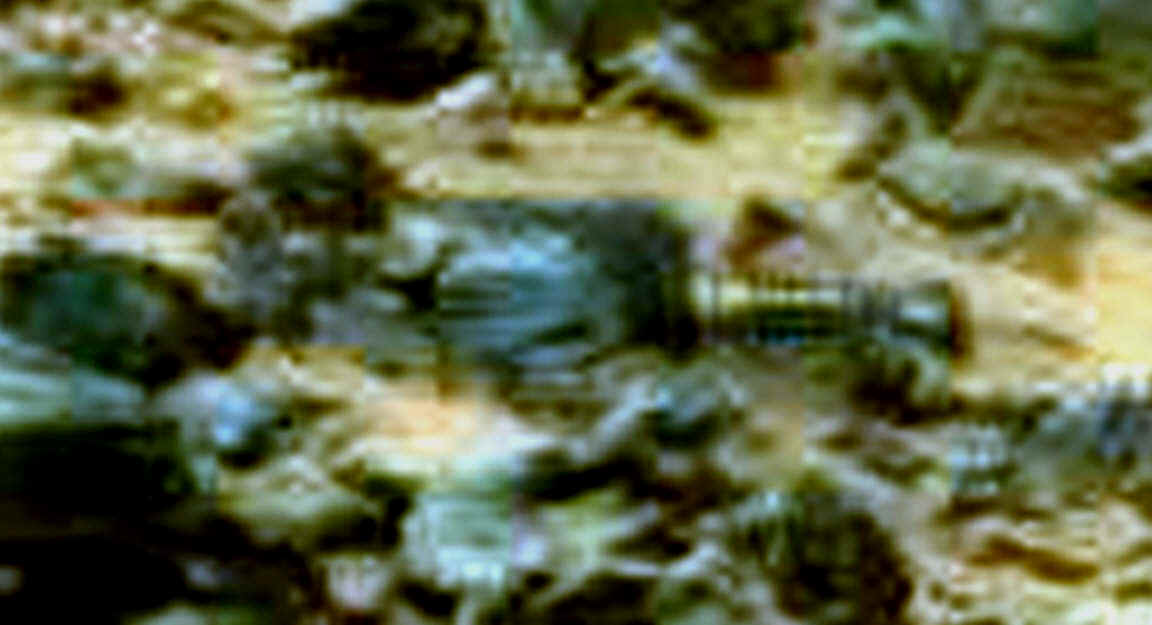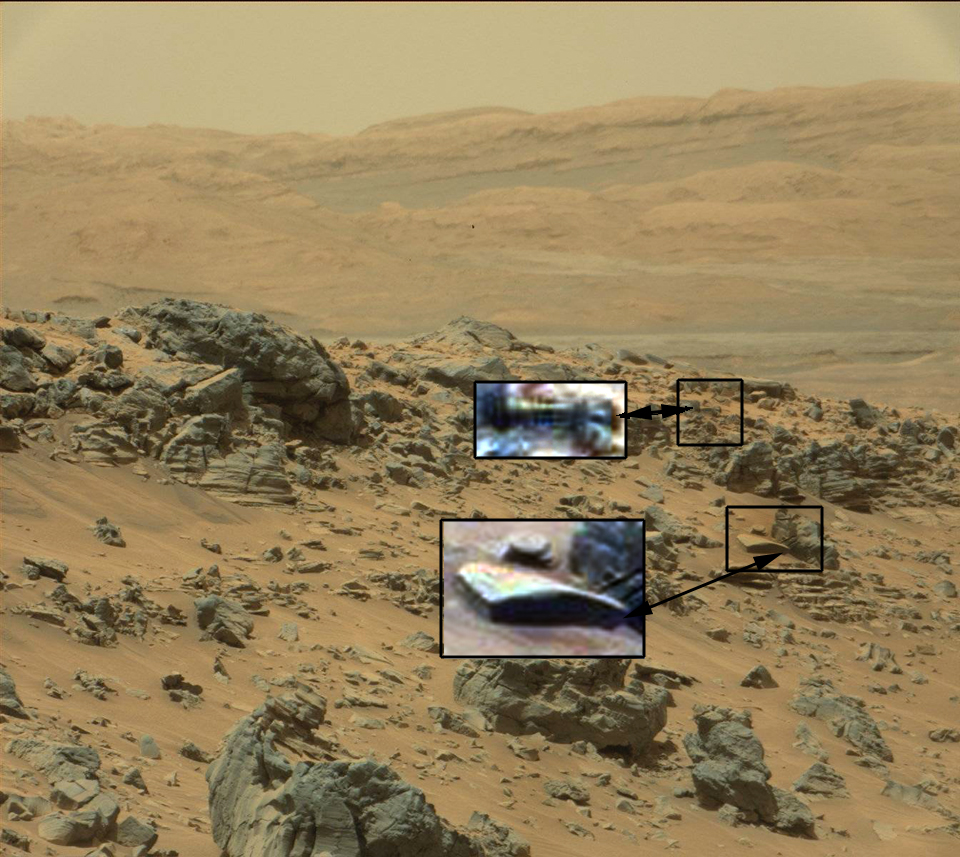 https://mars.jpl.nasa.gov/msl-raw-images/msss/00710/mcam/0710MR0030150150402509E01_DXXX.jpg
This image was taken by Mastcam: Right (MAST_RIGHT) on board NASA's Mars rover Curiosity on Sol 710 (2014-08-5 13:28:56 UTC).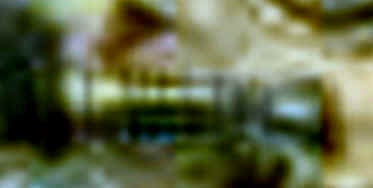 METAL CYLINDER WITH EXTENSIONS AND RINGS CLOSE UP
THIS OBJECT HAS DIFFERENT METAL ALLOYS
THAT HAS WITHSTOOD CORROSION LIKE GOLD AND PLATINUM
OR ADVANCED METALLURGY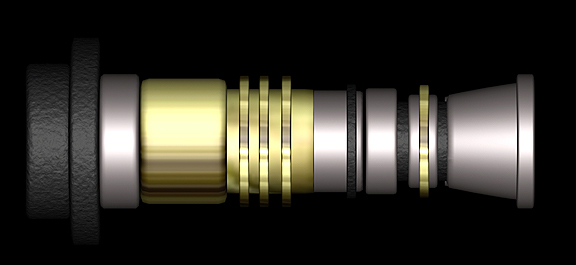 3D CAD RENDERING OF CYLINDER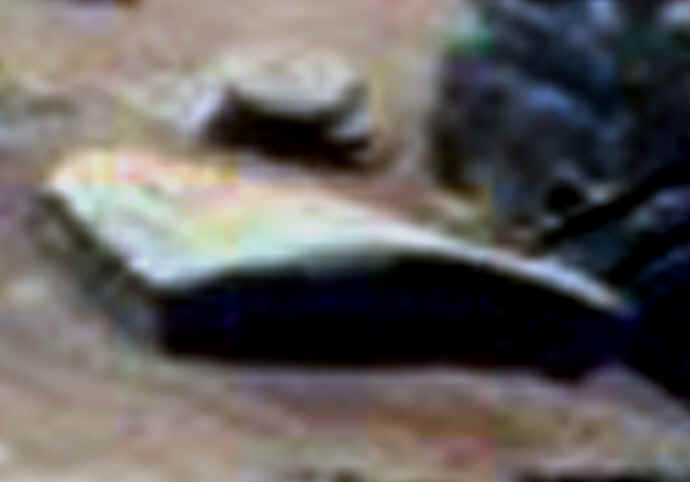 SQUARE CORNERS AND CURVED SYMMETRICAL TOP
CONSISTENT OF NOT BEING A ROCK FORMATION
BUT CONSISTENT WITH LID COVER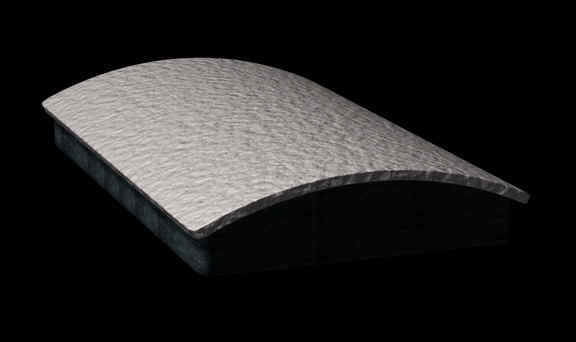 CURVED SYMMETRICAL TOP 3D CAD DRAWING
---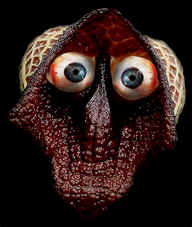 ART AND SAL
SPECULATION FROM THE MARTIAN TWINS:
(Aristolochia & Salvadorensis)

MARS WAS ONCE A PLANET WITH OCEANS LARGE ENOUGH TO SUPPORT
SHIPS OF COMMERCE AND ABUNDANT LIFE. WHEN THE OCEANS DRIED UP
IT EXPOSED SHIPWRECKS STUCK ON THE ROCKS.
LONG AFTER THE CATASTROPHIC DESTRUCTIVE EVENTS OTHER BEINGS
EXPLORED THE SURFACE FOR ARTIFACTS OF THE PAST CIVILIZATION FOR
SALVAGEABLE REMITS. THE SUN'S POWERFUL RAYS AND RADIATION
PREVENTED TIME EXPOSED TO THE HARSH EXTREMELY HARMFUL
ATMOSPHERIC CONDITIONS,
THEREFORE GOING UNDERGROUND FOR
PROTECTION WAS PARAMOUNT, EVEN WITH PROTECTIVE SUITS. USING LARGE METALLIC SIRENS TO SOUND THE EXPOSURE WARNINGS
MEANT THEY BE ON THE SURFACE. DOOR WAYS TO PROTECTIVE
UNDERGROUND SHELTERS WOULD IN THE OPEN. OTHER PASSAGE WAYS TO
TO THE SURFACE MAY HAVE BEEN CAMOUFLAGED UNDER WHAT WOULD
APPEAR TO BE SAND FOR ACCESS TO POSSIBLE COMMUTATION DISHES IN
THE CLIFF FACE. CAMOUFLAGED, BECAUSE THERE MAY BE COMPETING
BEINGS ON THE SURFACE? or CAMERA SHY?
THE MARTIAN TWINS
---