spirit1073
SIGNIFICANT MECHANICAL OBJECT
LARGER VIEW PAGE TO ILLUSTRATE THE
MECHANICS OF THIS GEOMETRICAL DEVICE

OBJECT HAS 360 DEGREE CIRCLES IN CIRCLES
SQUARE 90 DEGREE GEOMETRIC LINES
SYMMETRICAL TANGENT CURVED LINES
REPEATING SHAPES WITH MATHEMATICAL PURPOSE

ALPHABETIC LETTERING & MAYBE NUMBERS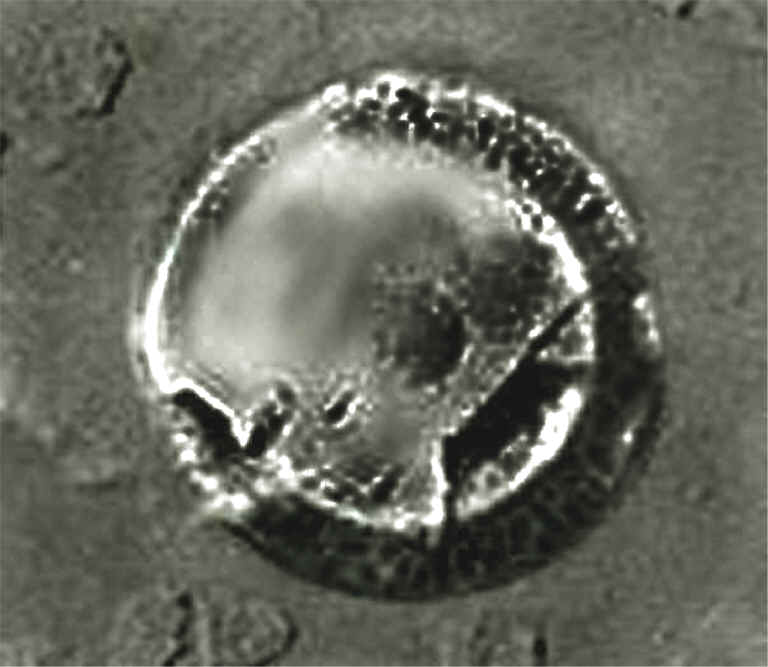 ENHANCEMENT OF ORIGINAL RAW IMAGE
SHOWS LETTERS AROUND THE PERIMETER
EXTRA BLURRING BY NASA MAKES SHARPNESS
DIFFICULT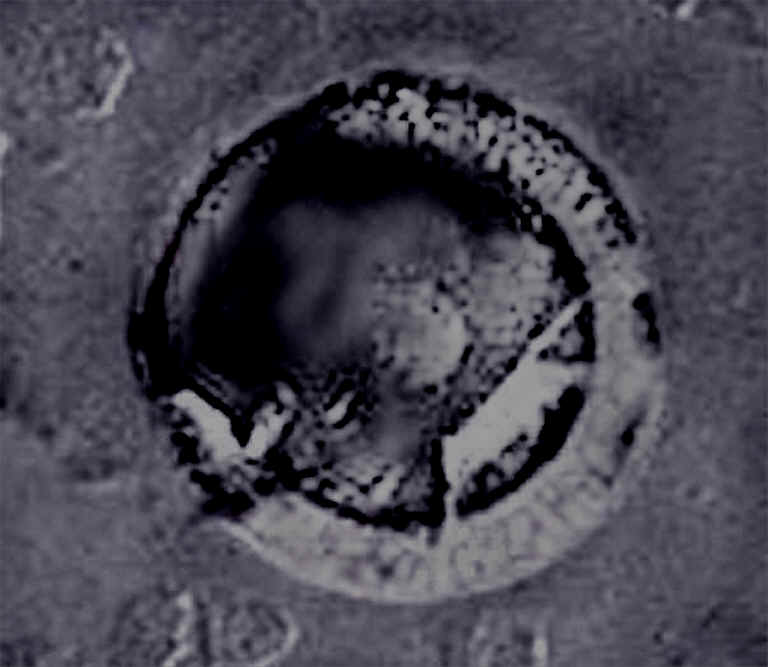 ENHANCEMENT USING A INVERTED IMAGE
BRINGS OUT THE FACT THIS IS NOT A ROCK PILE
BUT A MECHANICAL MANUFACTURE OBJECT ON THE
SURFACE NEXT THE ROVER SPIRIT
THE FENDER OR THE GROUND IS OVER EXPOSITED
AND BOTH THE FENDER AND GROUND IS IN FOCUS
SO WHY IS THE OBJECT BLURRY AND OVEREXPOSED?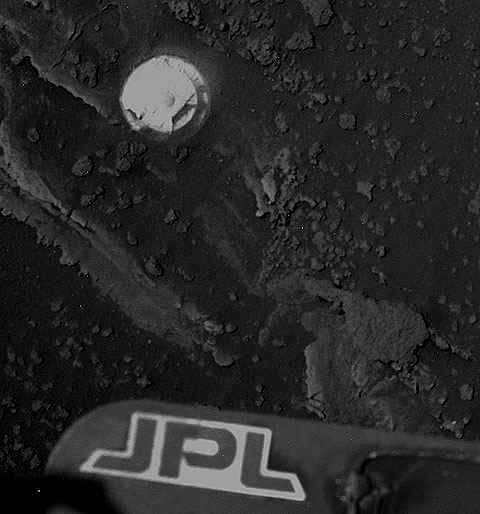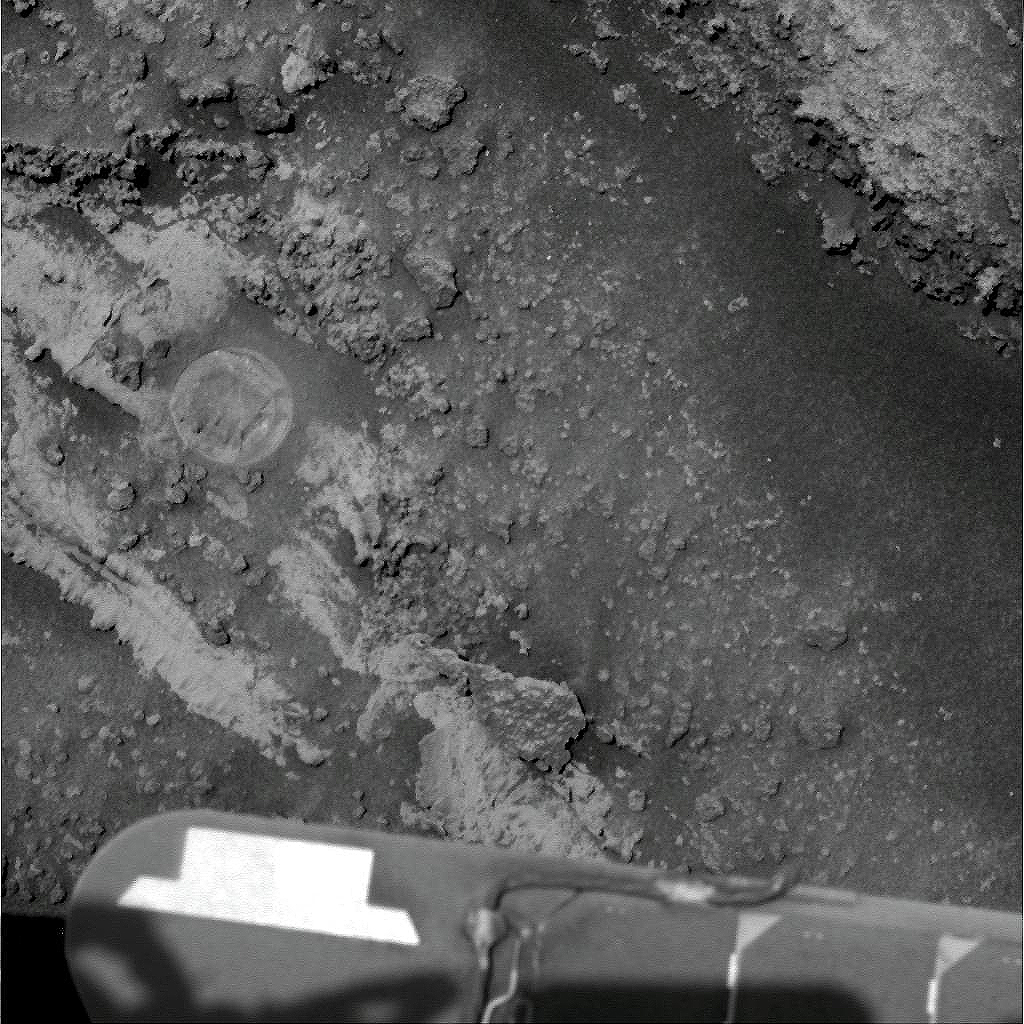 BOTH OBJECTS ARE THE SAME- ONE OVER EXPOSED
AND ONE UNDER EXPOSED BOTH PUBLISHED BY JPL
THUS SOME DETAILS ARE OBSCURED AND OTHERS
ARE BROUGHT TO LIGHT
http://mars.nasa.gov/mer/gallery/all/2/p/
1073/2P221620399EFFASCGP2534R1M1.HTML
http://mars.nasa.gov/mer/gallery/all/2/
p/1073/2P221620425EFFASCGP2534R2M1.JPG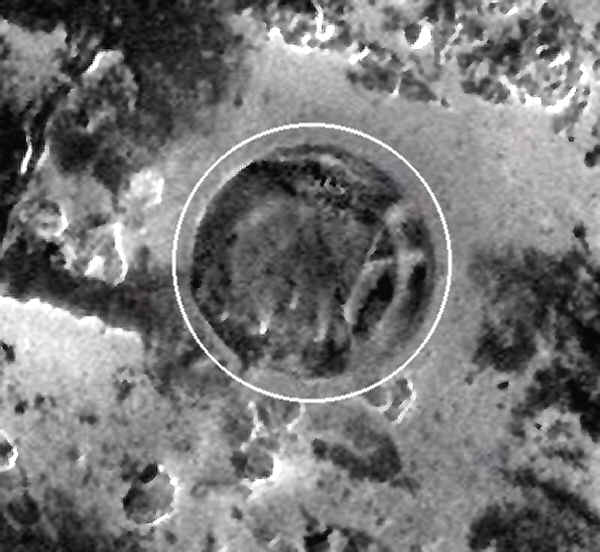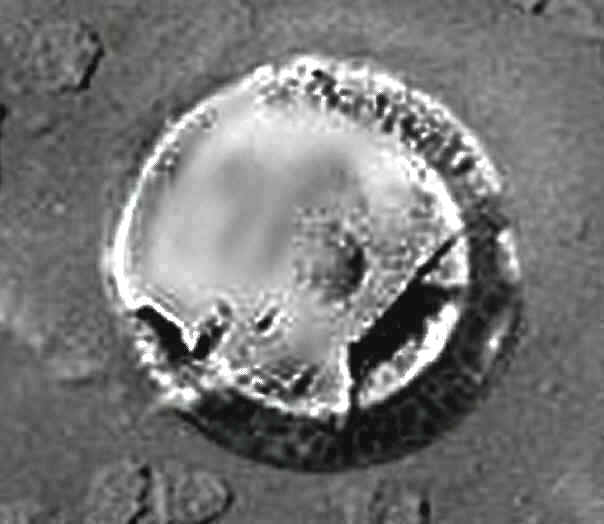 JPL AND NASA HAVE TWO POSTED IMAGES OF THE OBJECT
EACH IMAGE IS SLIGHTLY DIFFERENT THERE TWO
LEVELS OF ENHANCEMENTS
ONE BRINGS OUT THE ARROW AND OTHER BRINGS OUT THE LETTERING
DO TO CAMERA CONDITIONS WITH EACH IMAGE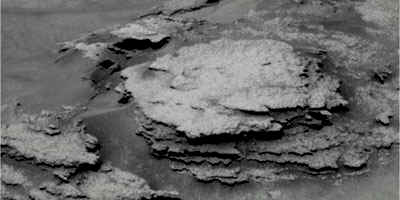 THIS IS A ROCK PILE THAT NASA HAS STATED
IS THE SAME OBJECT FROM A DIFFERENT VIEW
MAYBE THE FACE ON MARS WAS MUTILATED TOO!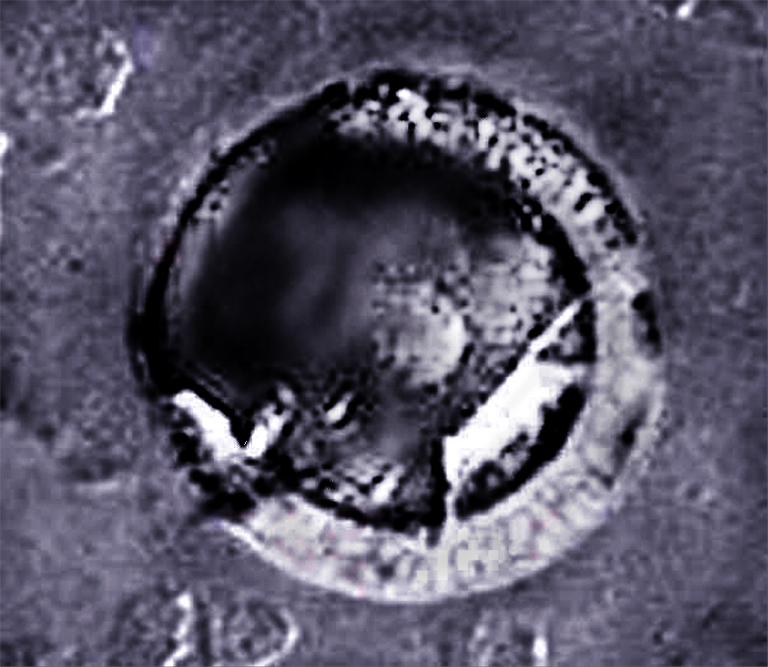 INVERTED IMAGE HIGHLIGHTED WITH EXTRA
CONTRAST CLEARLY SHOWS THE "GOPRY",
LETTERING & SYMBOLS
IT THIS A MARTIN WATCH?
IS THIS COMPASS?
INSCRIPTIONS ON ROCKS?
NOT BELIEVABLE!
---
HOME