SPIRIT
SPIRIT ROVER IMAGES
________________________________________________________________________________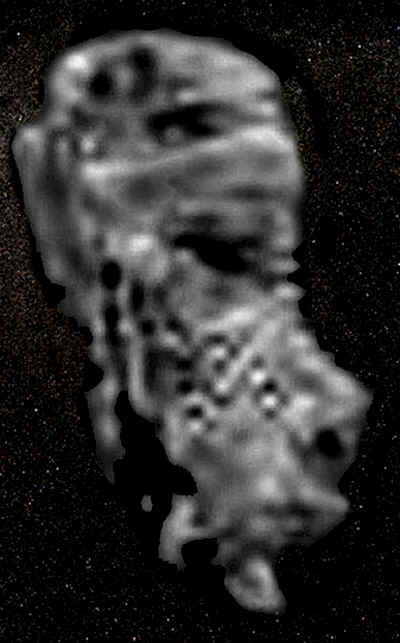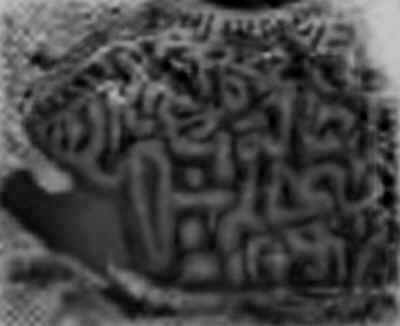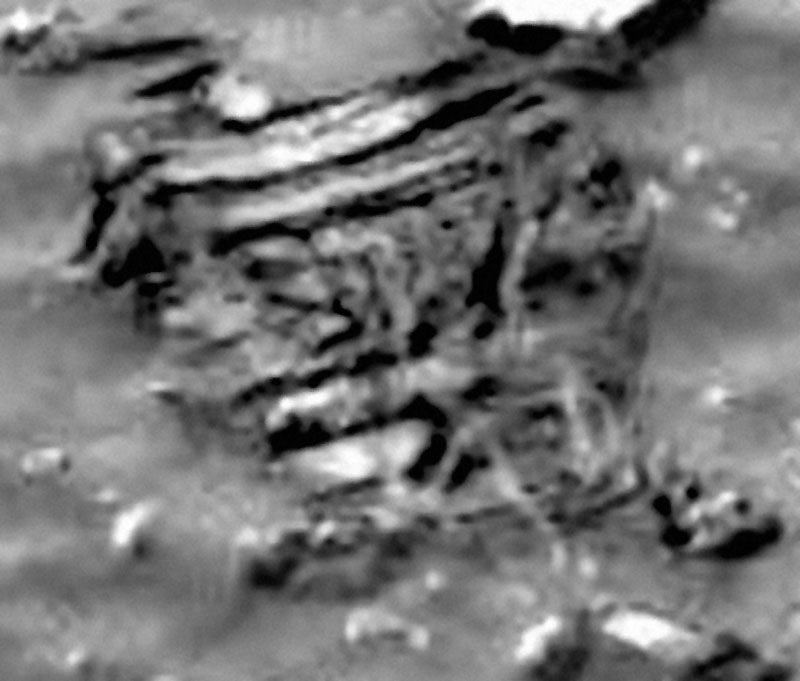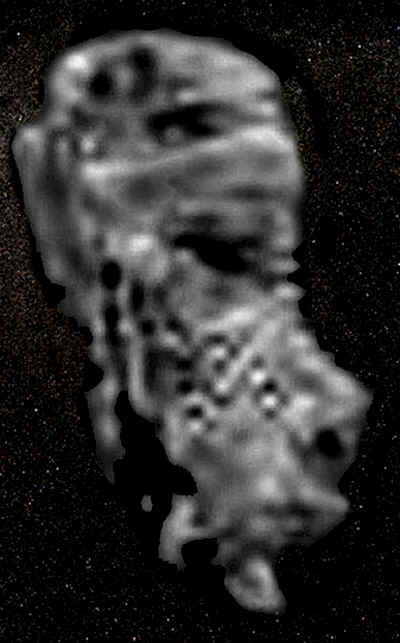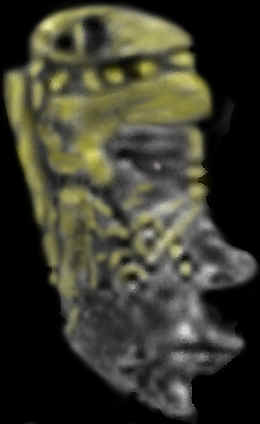 CARVED FACE FROM POTTERY WITH JEWELRY EMBELLISHMENTS
THE GOLDEN HEADBAND OR CROWN AND TEMPLE AND FOREHEAD
HAS BEEN COLORED IN TO PROVIDE A VIEW OF A POSSIBLE GOLDEN
FEATURE
---
---
SIGNIFICANT MECHANICAL OBJECT
SOL 1073 SPIRIT
COMPASS? OR SURVEY MARKER?

NOT A PILE ROCKS AS NASA CLAIMS THE CENTER IMAGE
IS SAME OBJECT JUST AT A DIFFERENT ANGLE

OBJECT HAS 360 DEGREE CIRCLES IN CIRCLES

SQUARE 90 DEGREE GEOMETRIC LINES
SYMMETRICAL TANGENT CURVED LINES
REPEATING SHAPES WITH MATHEMATICAL PURPOSE
ARROW POINTING A DIRECTION?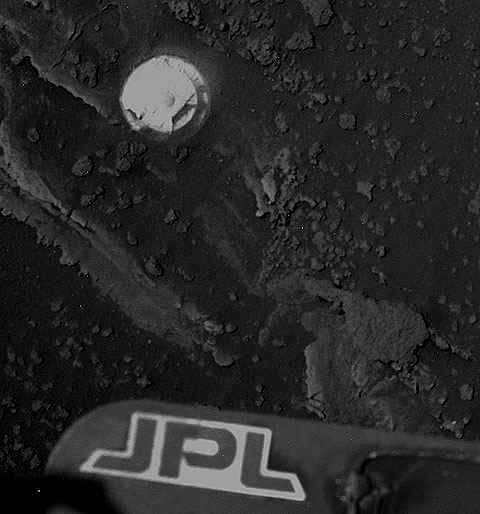 INVERTED IMAGE
NOTICE THE OVER EXPOSED AREA IS NOW UNDER ESPOUSED
THIS OVER UNDER EXPOSURES BLOCKS THE MECHANICAL FUNCTION OF THIS OBJECT
USING AUTO ADJUST AND CONTRAST THE DETAILS
OF A MECHANICAL OBJECT WITH POINTER IS REVELED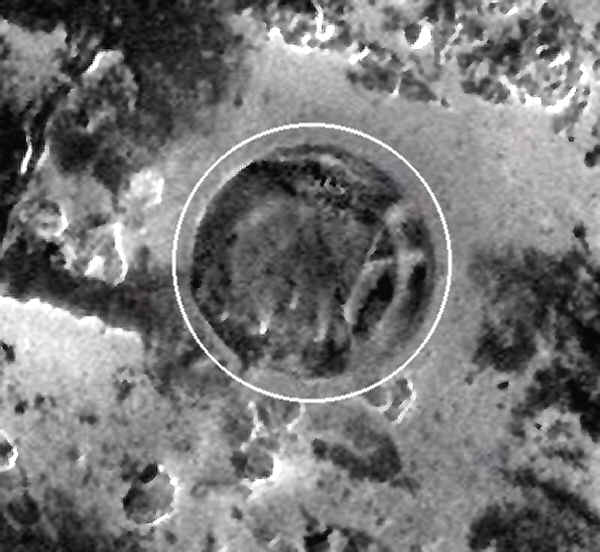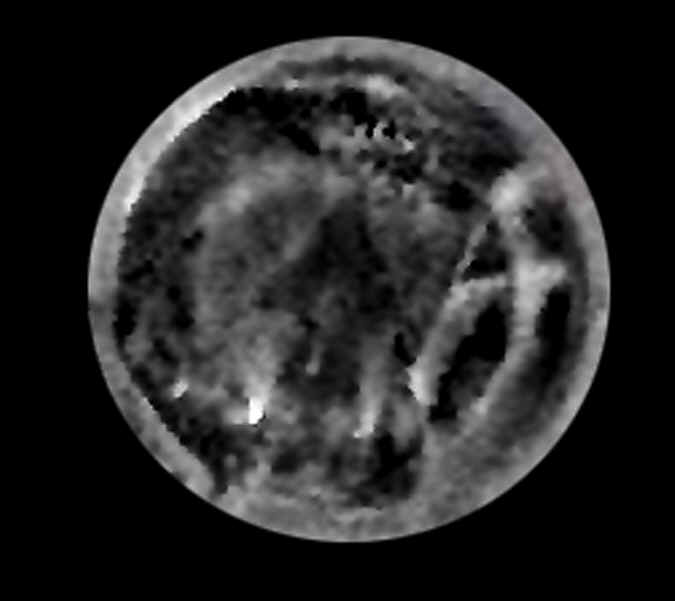 http://mars.nasa.gov/mer/gallery/all/2/p/1073/2P221620399EFFASCGP2534R1M1.HTML
http://mars.nasa.gov/mer/gallery/all/2/p/1073/2P221620425EFFASCGP2534R2M1.JPG
INVERTED NEGATIVE IMAGING ABOVE
USING THE SHADING TOOL, HIGHLIGHTING, AND AUTO
ADJUST FUNCTION OF THE IMAGING PROGRAM
THE OUTLINE IN THE CENTER LOOKS TO BE AN ARROW?
THE ARROW HAS PIVOT AXEL TO ALLOW IT TO ROTATE
AS A COMPASS IS DESIGNED TO DO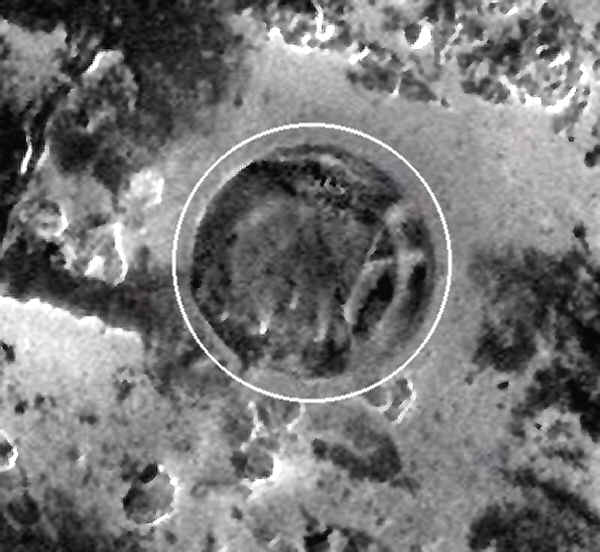 IF IT IS A COMPASS NO WONDER IT IS BEING EXPLAINED
AS COW PIE LOOKING PILE OF GEOLOGICAL MATTER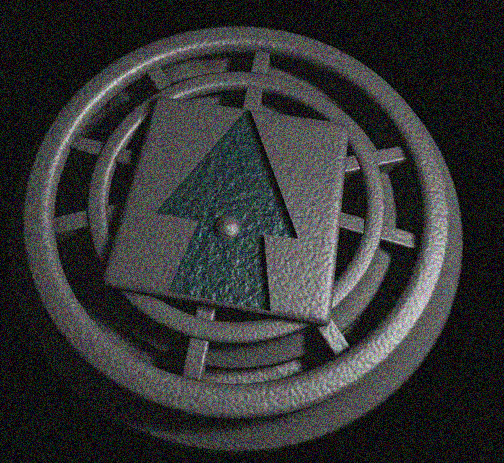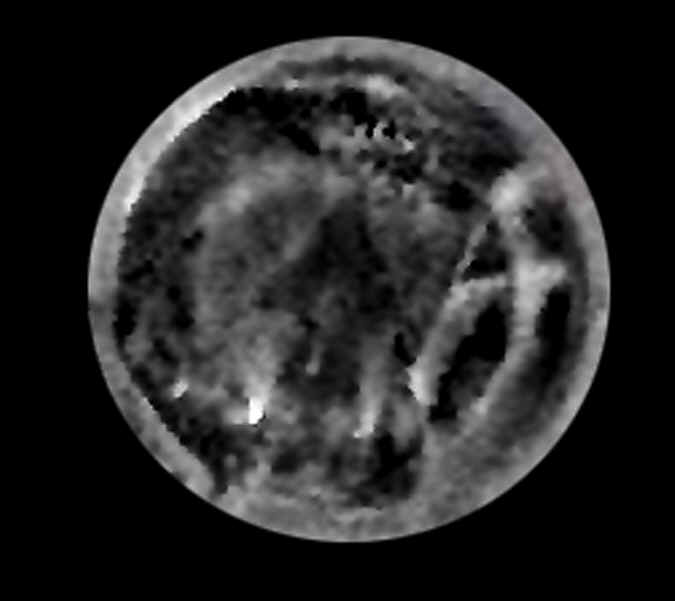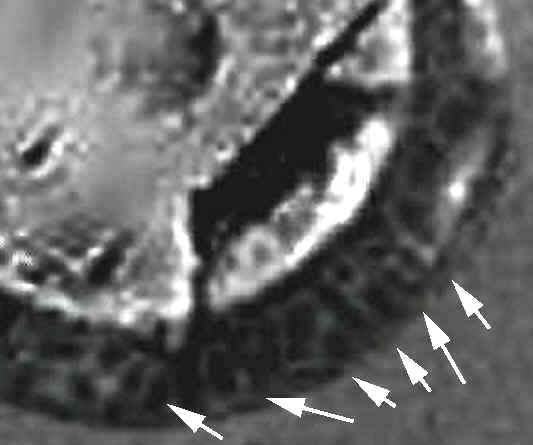 NEW ENHANCEMENTS REVILE NEW UNSEEN LETTERING FOUND IN THE DEEP SHADOWS
SYMBOLS OR LETTERING, IS THIS INTELLIGENT PROOF?
NASA KNOWS MORE THAN IT IS TELLING AS THE SMUG BLOCKS ARE
THERE TO DECEIVE IT'S MEANING AND BURR OUT DETAILS
IS THIS A COMPASS????
A MARKER POINTING A DIRECTION?
MAYBE A SUN DIAL WITH MISSING PARTS?
THE OBJECT
_________________________________________
MATHEMATICAL SHAPES
SYMMETRICAL
GEOMETRIC SHAPES
POLYGONS, POLYHEDRAL, POLYTOPES
STRAIGHT LINES WITH TANGENT CURVES OR CIRCLES

REPEATING SHAPES WITH MATHEMATICAL PURPOSE

SYMMETRICAL ANGELS LINES FORMING A ARROW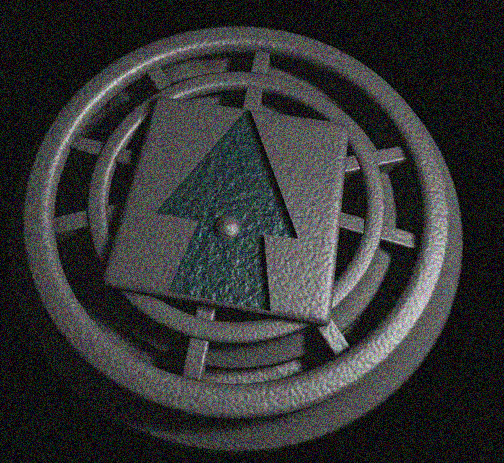 3DMAX CAD RENDERING OF A POSSIBLE COMPASS ?
LAWN SPRINKLER? LAND MIND? SURVEYOR MARKER?
SUN DIAL?


EARTH SURVEYOR MARKER WITH
ARROW POINTING DIRECTIONS
HAS SIMILAR FUNCTIONS

H O W E V E R
NASA CLAIMS THE OBJECT IS A
PILE OF GEOLOGY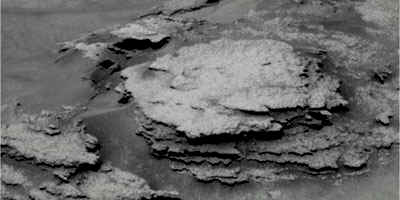 NASA'S CLAIM'S THIS IS THE SAME OBJECT AT A DIFFERENT ANGLE???
A BLATANT ATTEMPT TO DECEIVE THE PUBLIC
A COMPUTER IMAGING TRICK TO DIGITALLY
MASK THE OBJECT
JEDI MIND TRICK?
UPDATE JAN 18, 2017:::::NASA HAS PULL THE PAGE ON THE
EXPLANATION PAGE THAT THE OBJECT IS A PILE OF ROCKS
OR THEY BURIED IT DEEP IN THE WEB'S ARCHIVES.
HIDING EVIDENCE IS SURE SIGN NASA IS HIDING THE TRUTH
---
---
Copyright All Rights Reserved © 2015 by Dseth

SOL 2175 SPIRIT
WITHOUT IMAGING CONTRAST AND FOCUS SOFTWARE IT WILL
BE DIFFICULT TO BRING OUT THE DETAILS IN THE SHADOWS
HOWEVER THE RESULTS ARE REVELING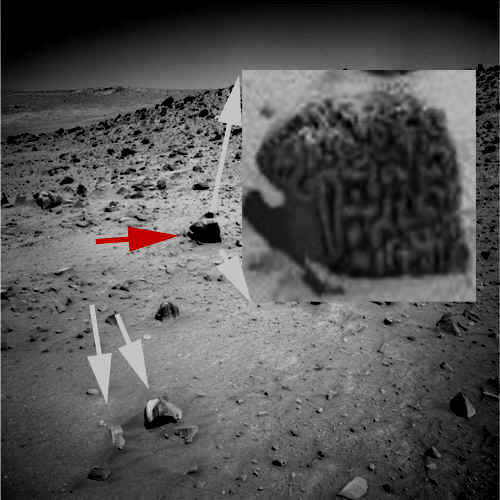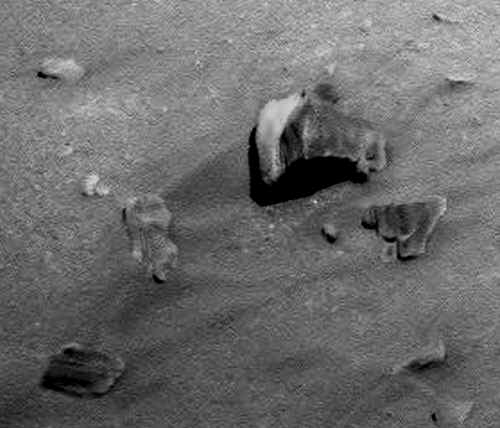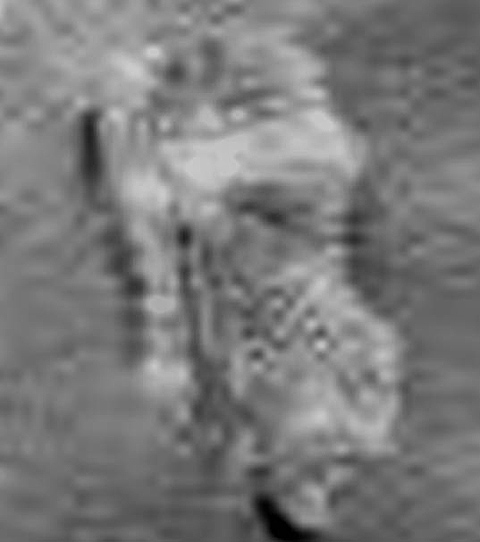 REVELING SYMBOL EMBELLISHED ON THE CHEEK OF THE
MASK HAS 9 SPHERES AND MAYBE TWO BARS CROSSING
THROUGH THE SPHERES
2N319449811EFFB27MP0703R0M1
http://mars.nasa.gov/mer/gallery/all/2/n/2175/2N319449811EFFB27MP0703R0M1.HTML
SOL 2175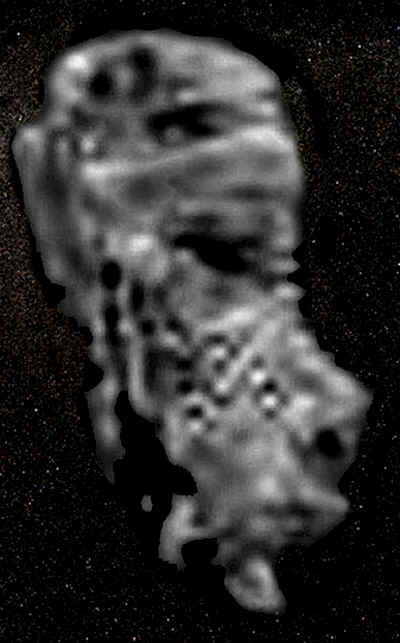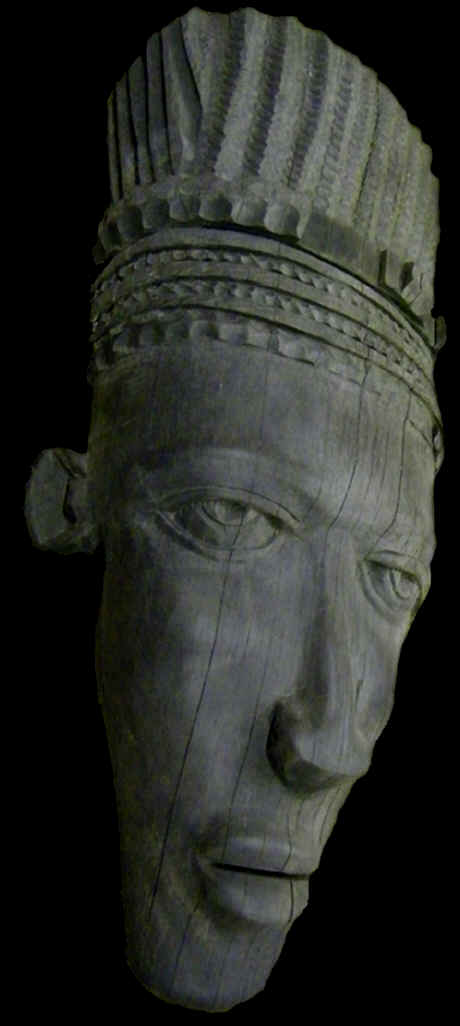 THE IMAGE HAS A PROFILE OF FOREHEAD, EYE SOCKET, EYE LIDS, NOSTRIL, NOSE, TEMPLE, CHEEKS, LIPS, MOUTH, CHIN, JEWELRY, AND SYMBOLS OF SPHERES & CIRCLES.

THE BACKGROUND WAS REMOVED TO
PROVIDE A CLEAR OUT LINE OF THE IMAGE
THE IMAGE ON THE RIGHT WAS WORKED TO FILL IN SOME VOIDS
AND PROVIDE A IMAGE WHICH MAY HELP IN SEEING THE FEATURES BETTER
YES IN THIS CASE PIXELS WERE ADDED FOR EFFECT IN THE RIGHT IMAGE ONLY

PROFILE OF A FACE? WITH HEAD BAN EMBELLISHMENTS
MAYBE A MUMMY? THERE MAY BE A LAYER OF
MATERIAL AROUND THE FACE
THIS MAY BE A CREATURE'S MUMMIFIED HEAD
AS THERE APPEARS TO BE A JAR NEXT TO THE OBJECT: OR
ART WORK ONCE PART OF THE A JAR OR URN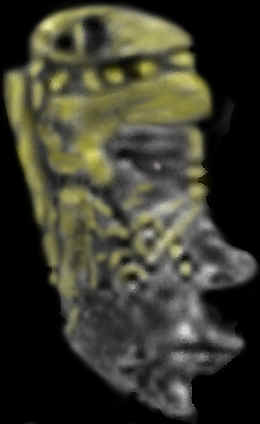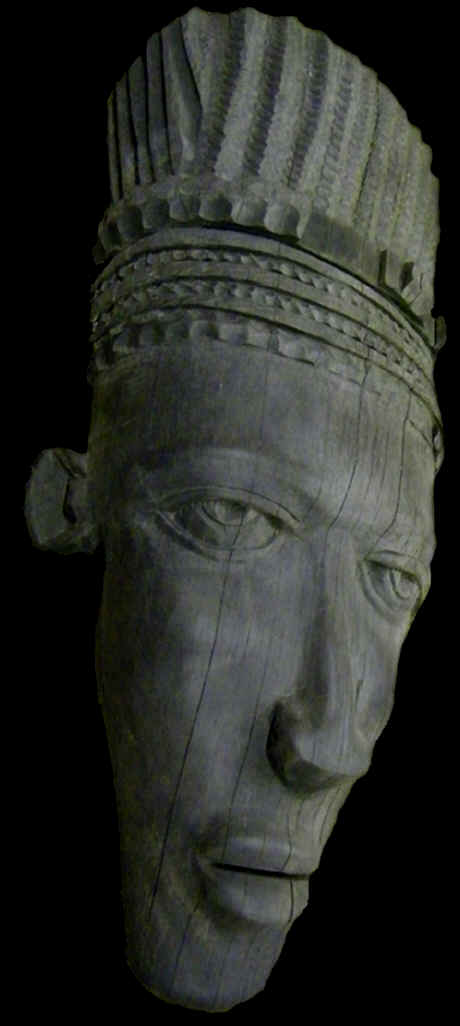 MARS EARTH


ART WORK? A DEATH MASK? GOLDEN EMBELLISHMENTS?
THE HEAD BAN WERE TOUCHED UP WITH GOLDEN COLOR TO
OUTLINE WHAT MAY BE JEWELRY OR A FUNCTIONING HEAD BANDS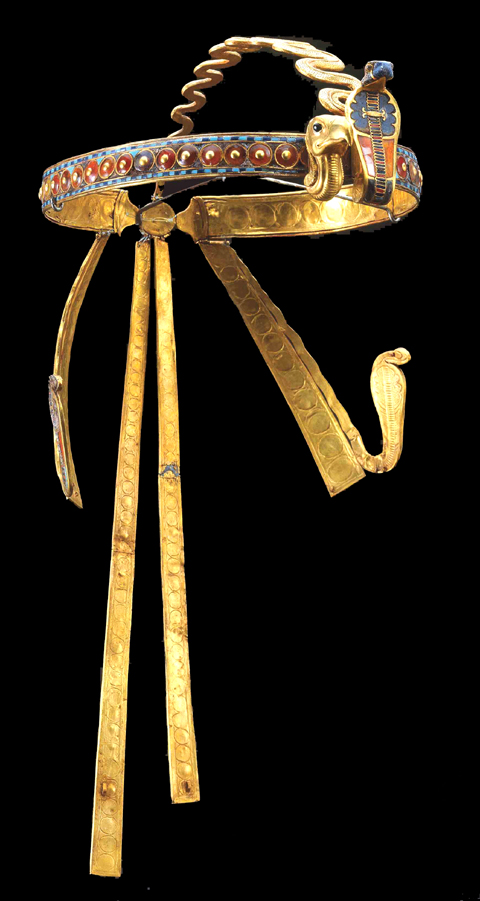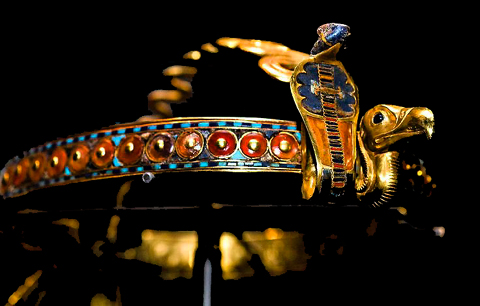 HEAD BANDS FROM EGYPT WERE ADORNED WITH GOLD AND
EMBELLISHED WITH GOLDEN BEADS SPACED JUST LIKE
THE MARS HEAD BAND? NOT AN EXACT MATCH BUT CLOSE!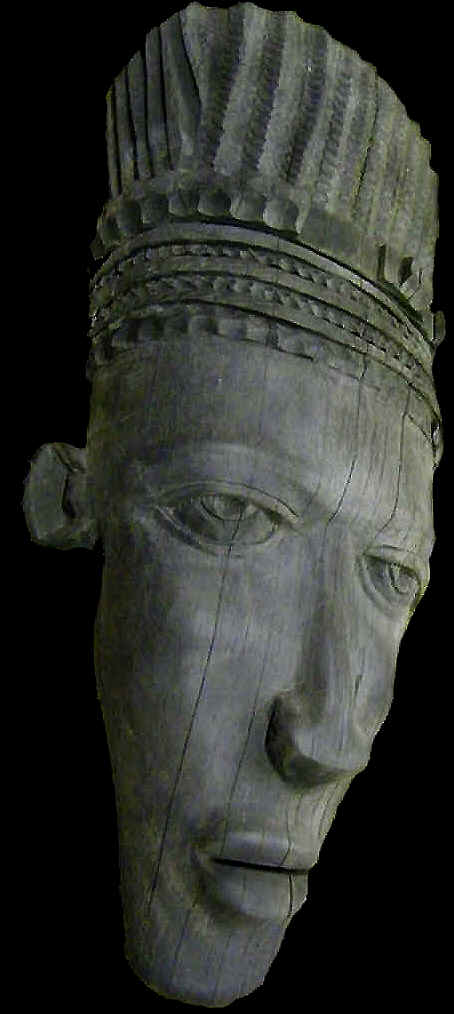 EARTH FACE MASK'S WITH HEAD BAND
CARVINGS ARE COMMON IN AFRICA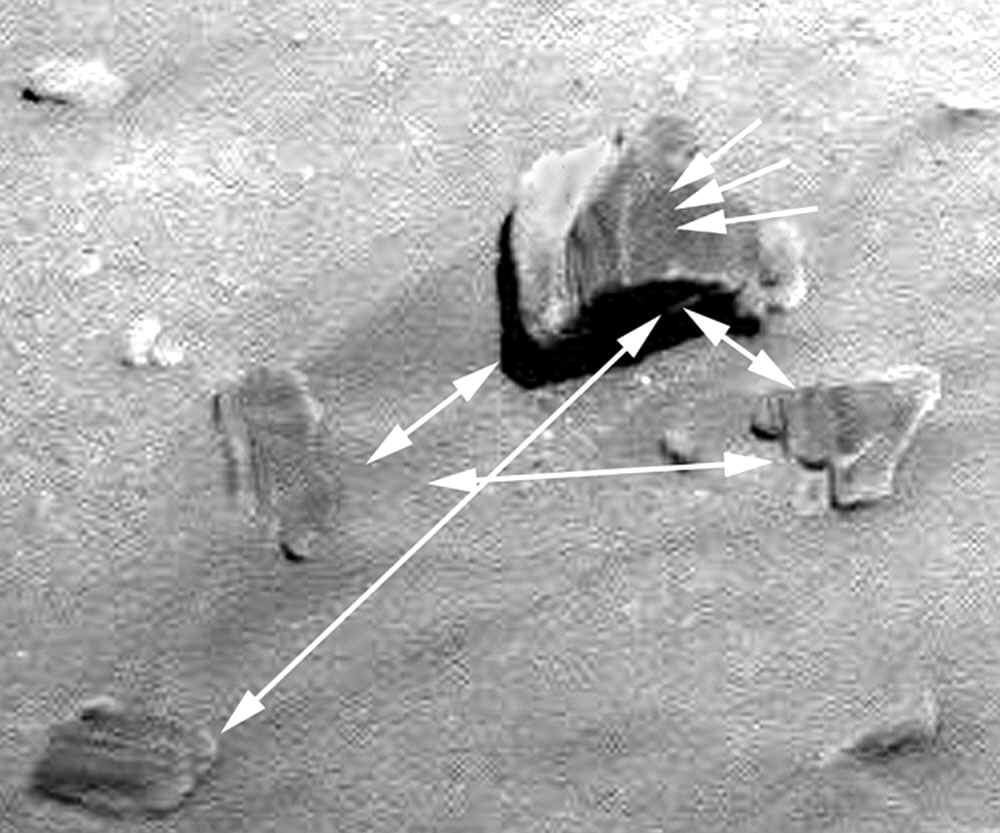 THE ARROWS ARE REFERENCING WHAT MAY BE
A BROKEN JAR, URN, OR POTTERY
WITH MARKINGS FORMING A PATTERN
THE PROFILE FACE MAY HAVE BEEN CARVED ART WORK
ON SIDE OF THE VESSEL ? OR
DIGITAL OPTICAL ALLUSIONS?
____________________________________________________________________________________
HIDDEN IN SHADOW MAY BE LETTERING CARVED IN STONE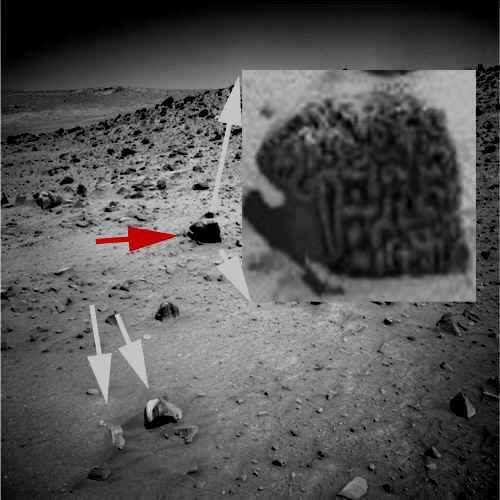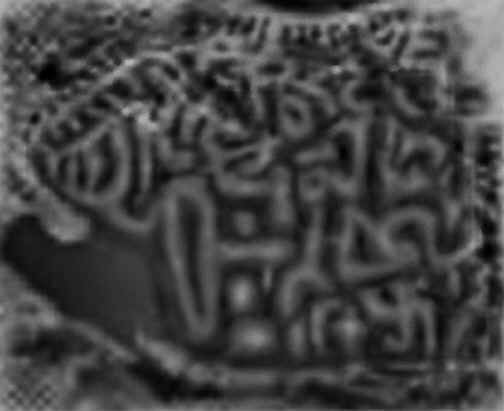 THE SYMBOLS ARE CONSISTENT OF A STORY STONE
USING A IMAGING PROGRAM THE SHADOWS WERE MADE
DARKER AND LIGHT PIXELS WERE MADE LIGHTER TO BRING OUT
THE UNUSUAL SYMBOLS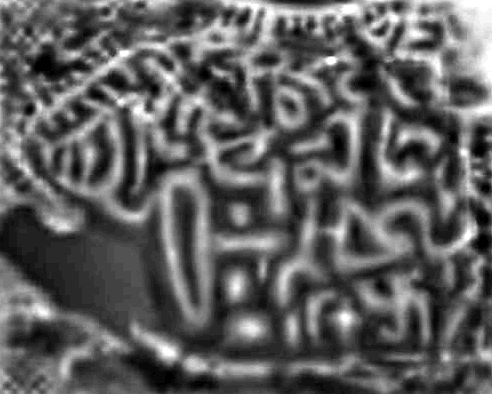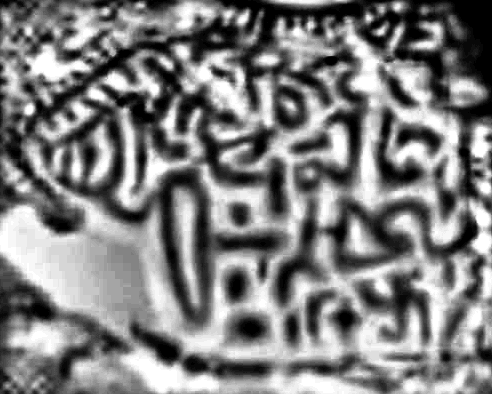 HIGH CONTRAST TO BRING OUT THE LETTERING
INVERTED TO HIGHLIGHT THE SYMBOLS
IS THIS A GAME? A MAZE?
---
SPIRIT SOL 712
THE METALLIC CHUNK WITH APPEARANCE OF A INSIDE CURVE

EMBELLISHED WITH ELABORATE MARKINGS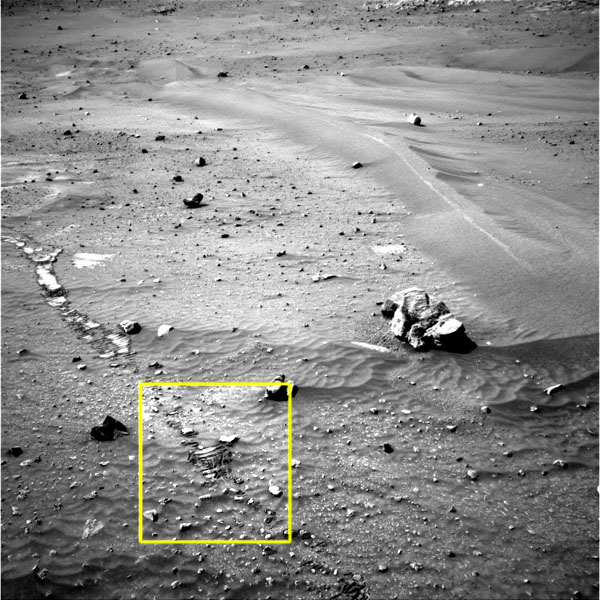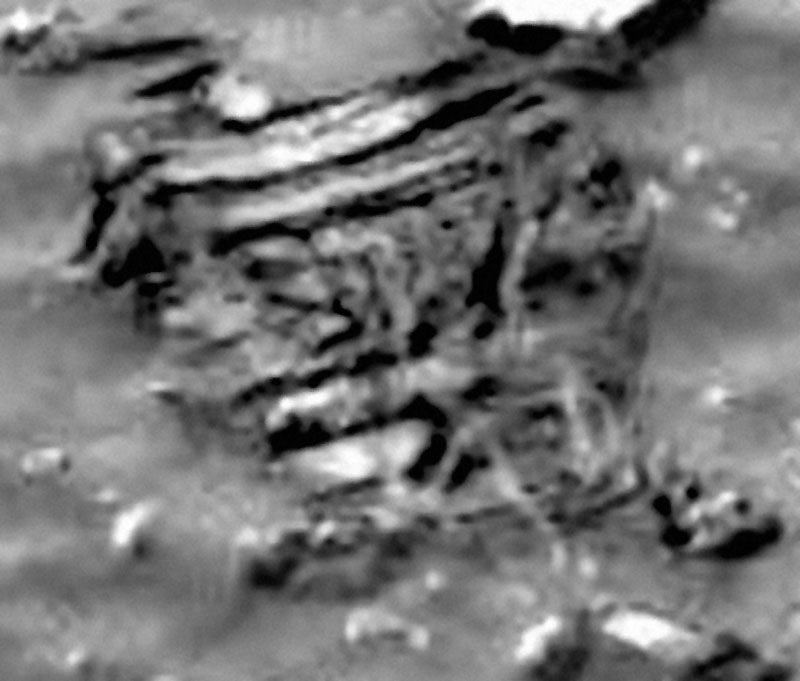 http://mars.nasa.gov/mer/gallery/all/2/n/712/2N189581529EFFALBUP1795L0M1.HTML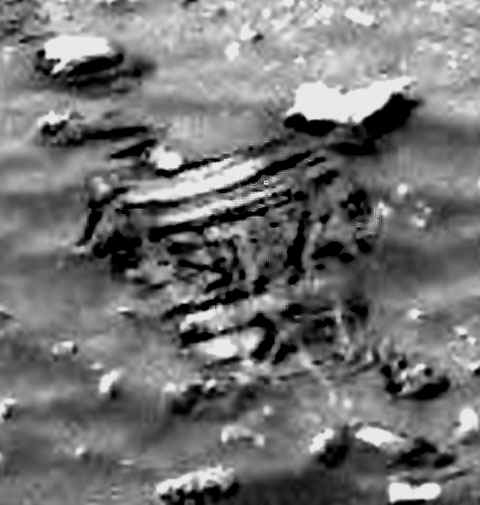 SYMMETRICAL, GEOMETRIC SHAPES, STRAIGHT LINES WITH TANGENT CURVES OR CIRCLES, REPEATING SHAPES WITH MATHEMATICAL PURPOSE
IS NO ACCIDENT OR FREAK OF NATURE.
THIS IS A DESIGNED FICTIONAL OBJECT CREATED BY
INTELLIGENT DIRECTION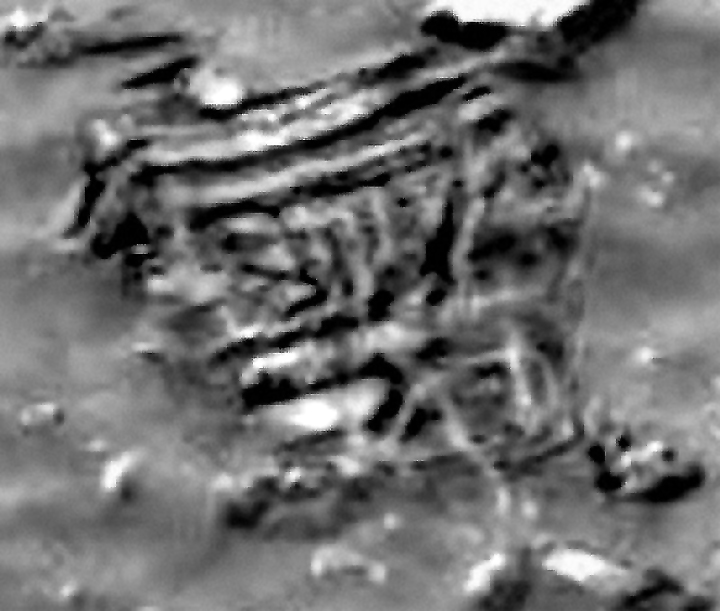 A METALLIC CHUNK OF WHAT?, HAS A HORIZONTAL GROVE ON LEFT
THERE MAY BE A FITTING OR KNOB ON THE RIGHT
BEADED AND EMBELLISHED FORMATIONS OVER THE ENTIRE SURFACE
IN LINE AND PARALLEL MARKINGS WITH ROUND RAISED BEADING
ALL LOOKING TO BE INSIDE OF CURVED SECTION
METALLIC LUSTER AND SHINE OF PROCESSES METAL


---
SOL 1130 SPIRIT
http://mars.nasa.gov/mer/gallery/all/2/p/1130/2P226682200EFFASWTP2432L7M1.HTML
SOL 1130 SPIRIT HAS WHAT LOOKS TO BE A CARACARAS OF A ANIMAL OR BEING WITH RIBS, BACK BONE, AND SKULL UNDER THE BOTTOM UPSIDE DOWN.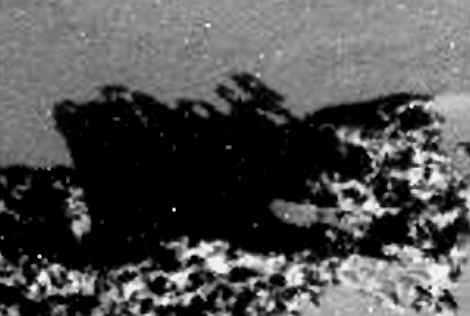 IN ADDITION TO OBJECTS BURNED APPEARANCE OF A CARACARAS THE SHADOWS IN THE SAND TURN END TO END AND ZOOMED IN SHOWS CLEAN LINES OF MECHANICAL COMPONENTS, LIKE A TOOL BELT OR JUST COINCIDENTAL LIGHTING?
---
---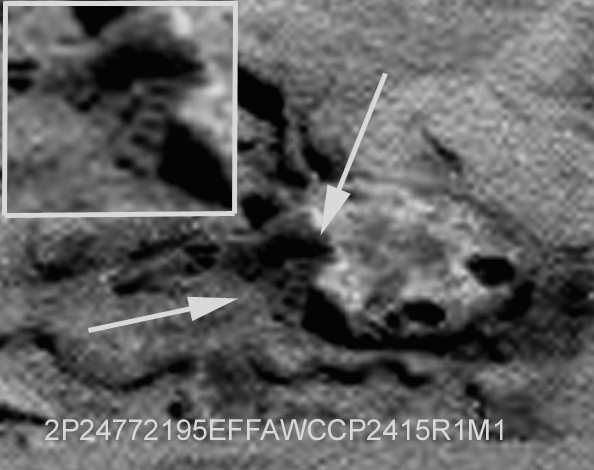 2P24772195EEFAWCCP2415R1M1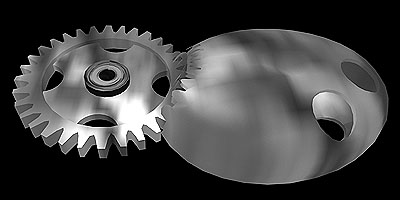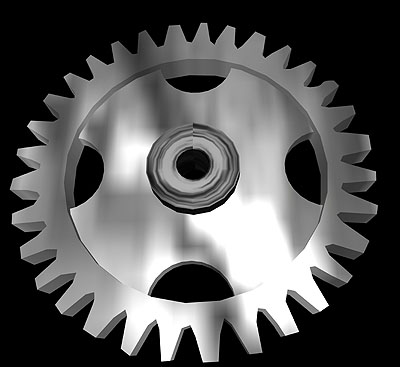 LOOK AT WHAT LOOKS TO BE GEARS OR SPROCKET HOUSED NEXT TO A ROUND SPHERICAL HOUSING. THE TEETH ARE SPACED AND MACHINED ON A RIDGE POSSIBLY TO BE PART OF CHAIN & SPROCKET SYSTEM.
---
---
---
---
EARTH MARS
THE ABOVE IMAGES IS A COLLECTION OF IMAGES FROM
SPIRIT ROVER. THE BONE LIKE STRUCTURES ARE
POSSIBLY LIFE FORMS, HOWEVER MUCH WEATHERING
HAS TAKEN PLACE, ROCK? FOSSILS? OR OTHER,
THESE OBJECTS ARE SUSPICIOUS ENOUGH TO BE POSTED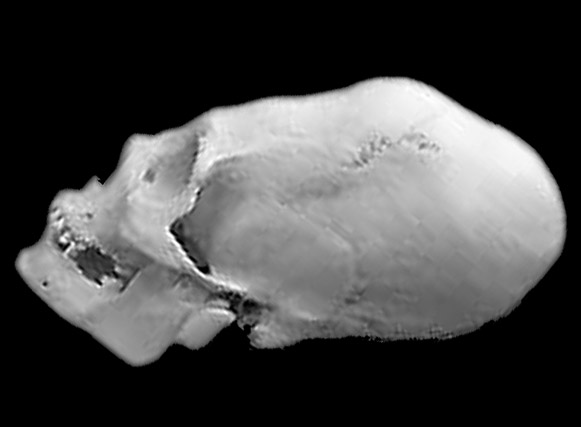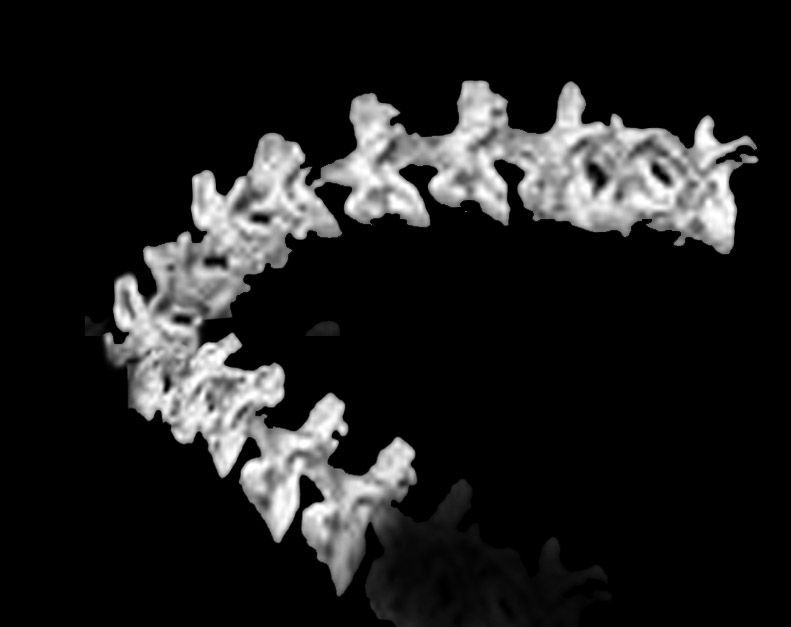 ANCIENT EARTH LONG SKULL SOUTH AMERICAN - NECK BONES EARTH CRITTER
VERTEBRA, LONG NECK BONES, SKULL, AND OTHER BONES, MAYBE GEOLOGIC OR FOSSIL?
---
2P231208286EFFAT48P2598L2M1.JPG
ENHANCED IMAGE FROM SPIRIT-OCTAGON SHAPE END CAP-
ELABORATE CELLS AND ROUND TRACK
---