79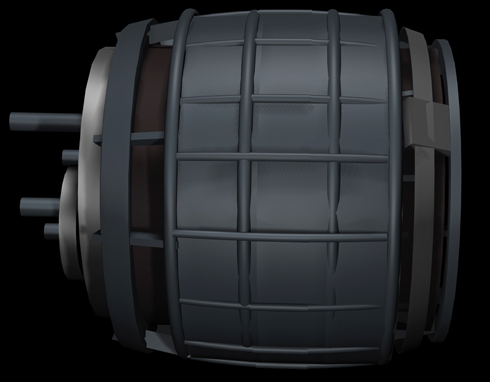 0
TOP OF IMAGE A ROUND CAPSULE LIKE OBJECT
BOTTOM OF IMAGE ROUND PEDESTAL BASE WITH BOLTS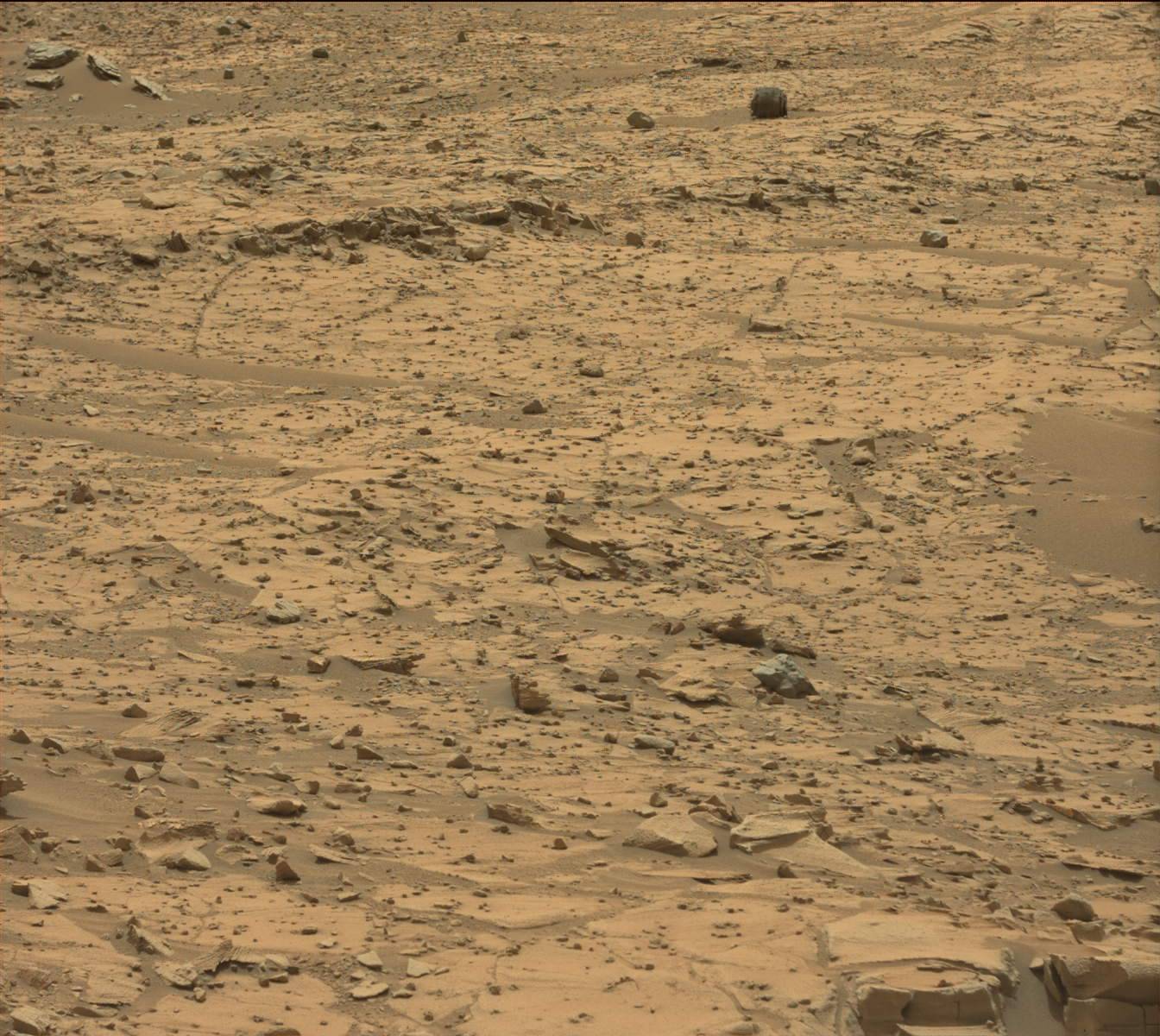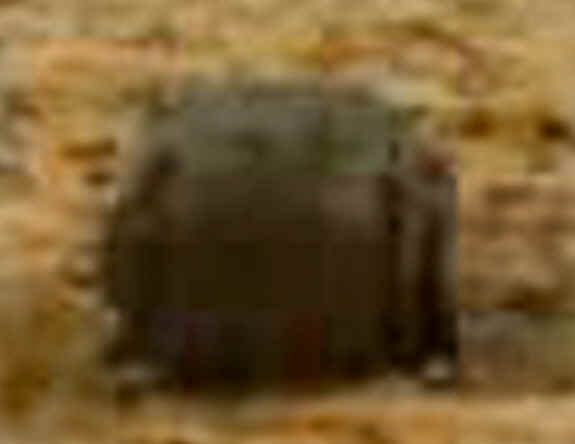 https://mars.jpl.nasa.gov/msl/multimedia/raw/?rawid=0790ML0034430020400542E01_DXXX&s=790
https://mars.jpl.nasa.gov/msl-raw-images/msss/00790/mcam/0790ML0034430020400542E01_DXXX.jpg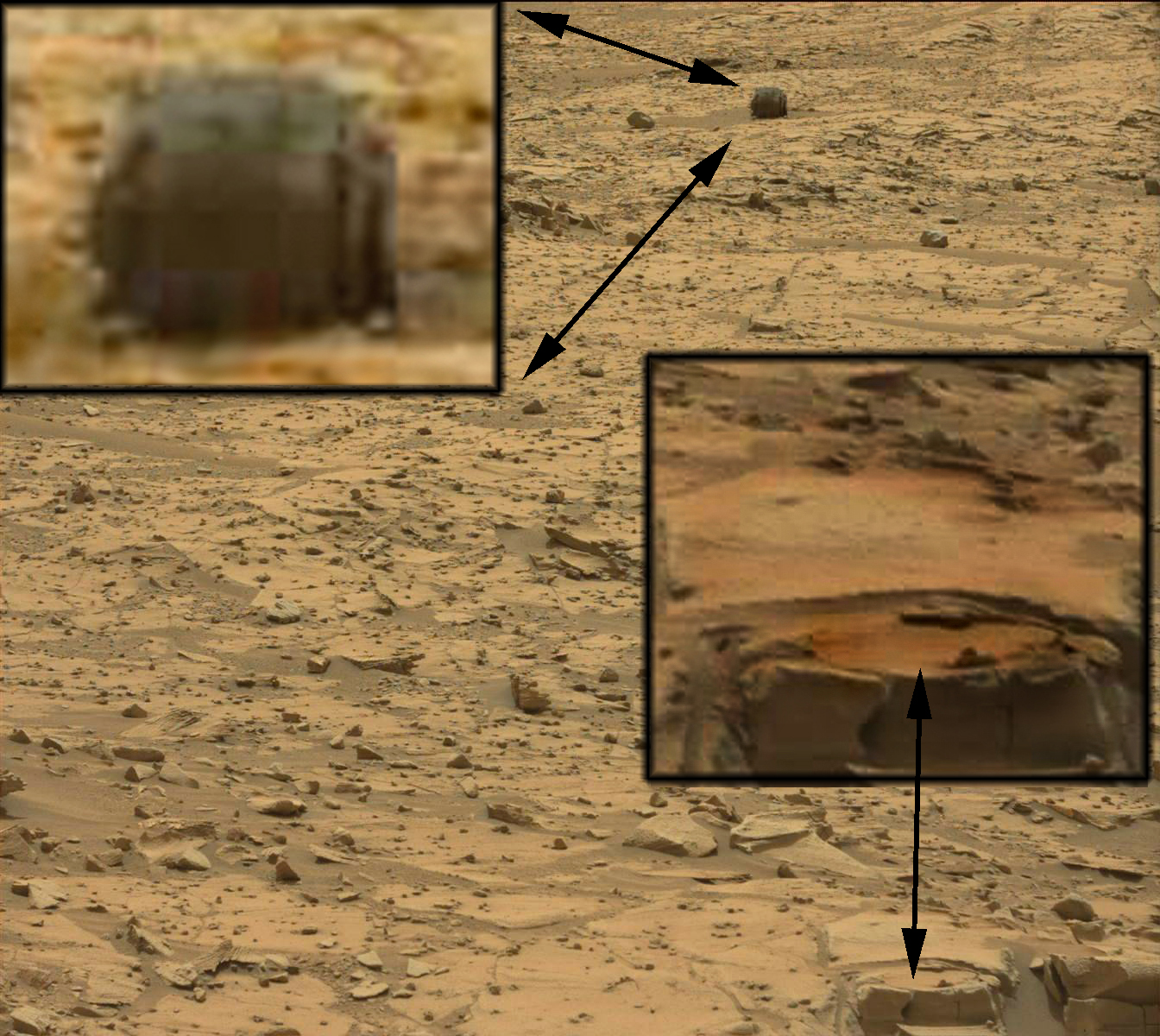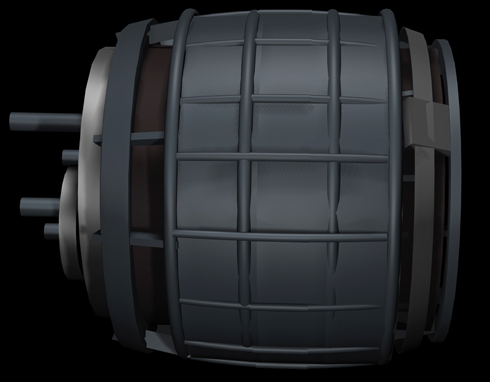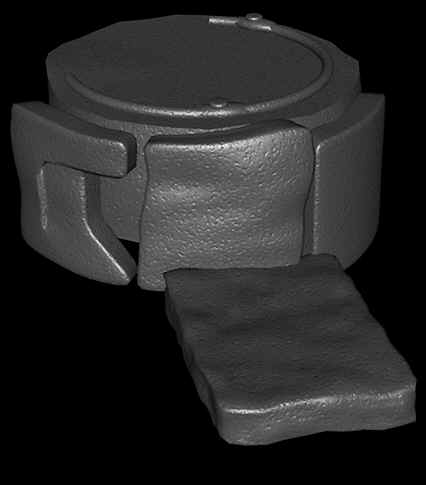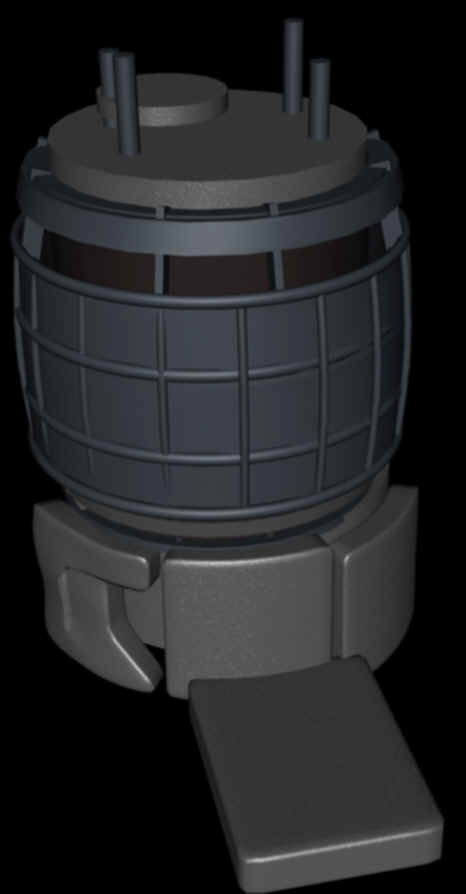 PEDESTAL AUTOCAD DRAWING
PEDESTAL BASE IS DISTINCT ROUND WITH METAL
APPEARING BOLTS AND RING FOR CONNECTION
THE BARREL OBJECT WAS CUT AND PASTED AND
ALIENED WITH THE BASE TO ILLUSTRATE A POSSIBLE CONNECTION
IT IS VERY HARD TO SPECULATE IT'S PORPOISE
MADE OF CORROSION RESISTING ALLOY, MAYBE A
SURFACE WEATHER STATION?
THE PEDESTAL IS CLOSE TO THE CAMERA AND THE SIZE
COULD BE TWO FEET ACROSS/ WITCH PROVIDES THE
SCALE AND ESTIMATED 2.5 FEET DIAMETER AND 4 FEET HIGH.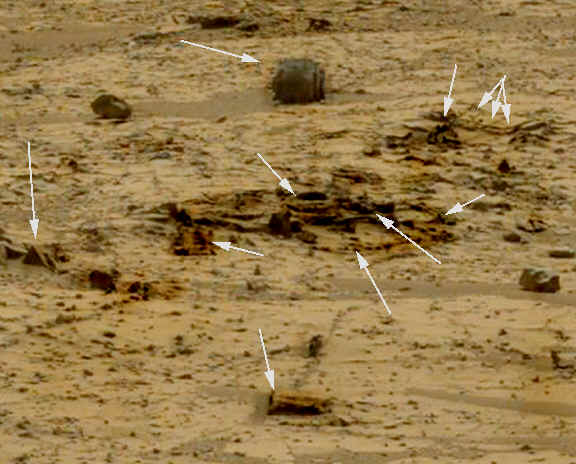 MORE ROUND BASES AND MANY OTHER
OBJECTS THAT ARE GEOMETRIC IN SHAPE
THE REASON THIS OBJECT IS SO PRISTINE COMPARED
TO THE SURROUNDINGS, MAY BE DUE THE
ALLOY METALS IT IS MADE OF, LIKE TITANIUM
THE DEBRIS FIELD IS FULL OF NO GEOLOGIC OBJECTS
THE DISTANCE IS CALCULATED TO BE ABOUT 20
YARDS FROM THE ROVER

ESTIMATED TO BE ABOUT 4 FEET LONG AND 2 FEET
IN DIAMETER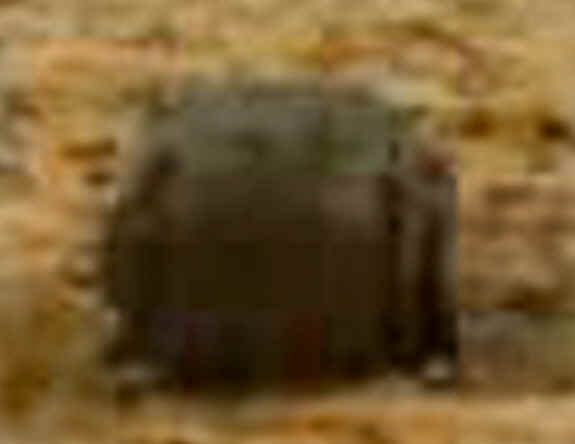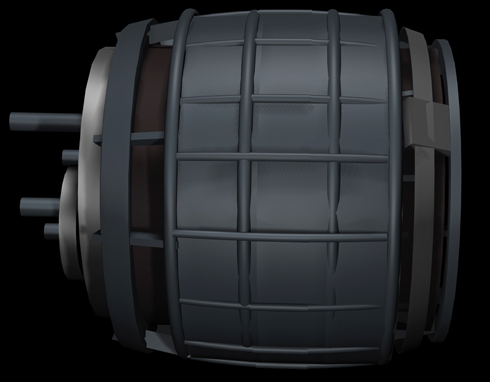 ROUND CAPSULE REINFORCED MANUFACTURED
CYLINDER WITH EXTENDED BOLT LIKE OBJECTS
ON IT'S SIDE
AUTOCAD DRAWING BRINGS OUT DETAILS OF
CYLINDER LIKE SPECIALIZED DESIGN MAYBE
MODULE FOR STACKING?