505
SOL 505
SMOKING GUN ITEM
PNEUMATIC OR HYDRAULIC
MECHANICAL EQUIPMENT & GOLDEN ORBS??
ROUND ENGINEERED OBJECT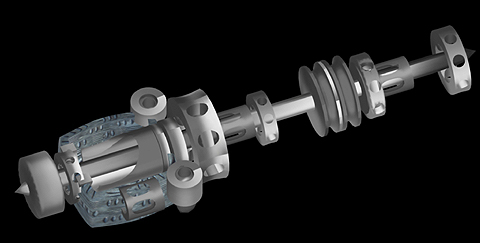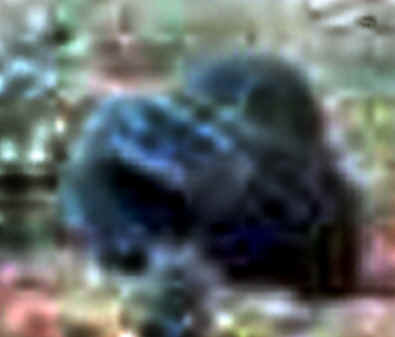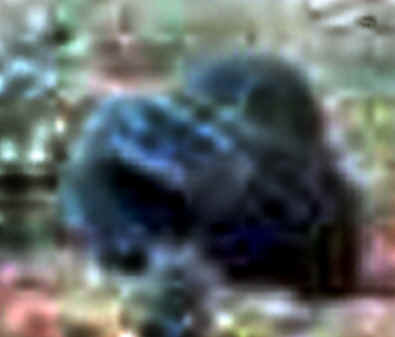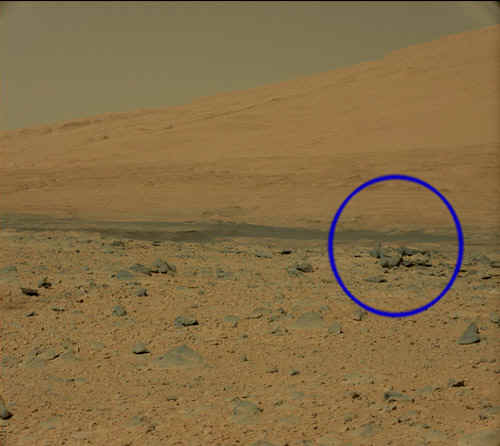 VIEWING THE RAW IMAGE THE AVERAGE VIEWER WILL
MISS THIS ONE WITHOUT ENHANCEMENTS.
AT FIRST GLANCE A ALLEGED ROCK PILE, WITH MORE
VIEWING AND FULL ENHANCEMENTS
A HULL OF A CRAFT & MACHINERY PARTS
IN A DEBRIS FIELD
http://mars.jpl.nasa.gov/msl/multimedia/raw/?rawid=0505ML0019850010202718E01_DXXX&s=505
This image was taken by Mastcam: Left (MAST_LEFT) onboard NASA's Mars rover Curiosity on Sol 505 (2014-01-07 01:43:14 UTC).
LOOK TO RIGHT MID FRAME AND FIND LARGE ROCK PILE. THE RAW IMAGE WITHOUT ZOOMING
LOOKS LIKE ANY LARGE ROCK PILE. HOWEVER......ONLY A ZOOM WILL REVEAL THE MACHINERY.
IF YOUR SCREEN IS NOT A HIGH RESOLUTION SCREEN YOU MAY NOT SEE ANY OF THE DISTANT OBJECTS,
EVEN WITH ZOOMING. THE SECONDARY CLOSE UP HAS BEEN PROVIDED.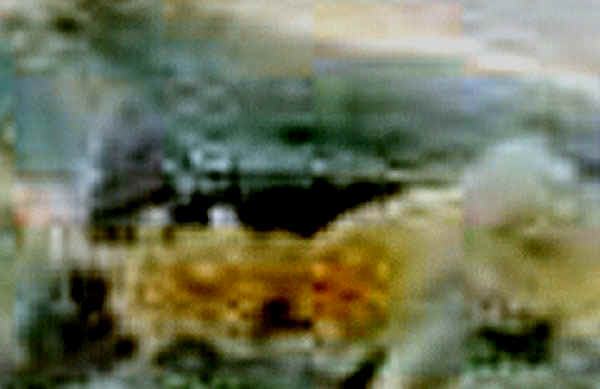 ZOOMED IN AND HIGHLIGHTED.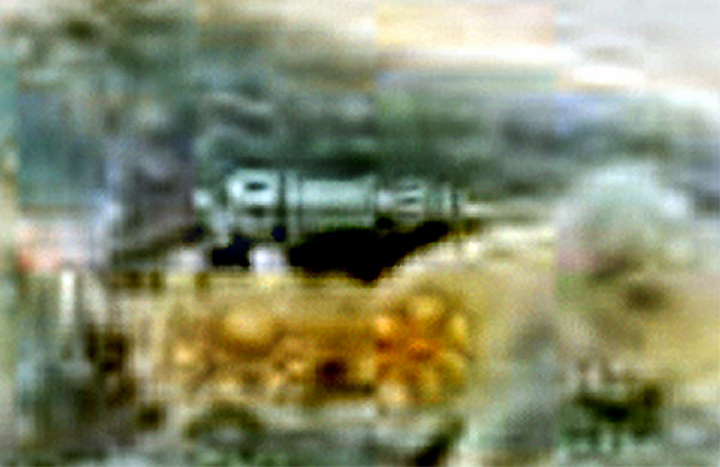 THE ABOVE 3DMAX CAD DRAWING IS OF THE PREDOMINATE OBJECT SEEN WHEN THE IMAGE IS
ZOOMED IN AND EXTRA HIGHLIGHTING AND CONTRAST.
---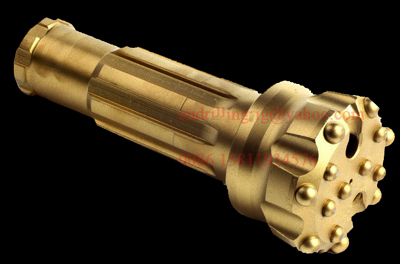 PNEUMATIC DRILL BIT HEADS
AND PARTS FROM EARTH ARE SHOWN ABOVE
THE DEBRIS IN THE ROCK PILE IS CLEARLY MACHINE
PARTS MADE OF EXTREMELY
SOPHISTICATED ALLOYS, THE INNER HARDEN PARTS
OF A PNEUMATIC DRILL
---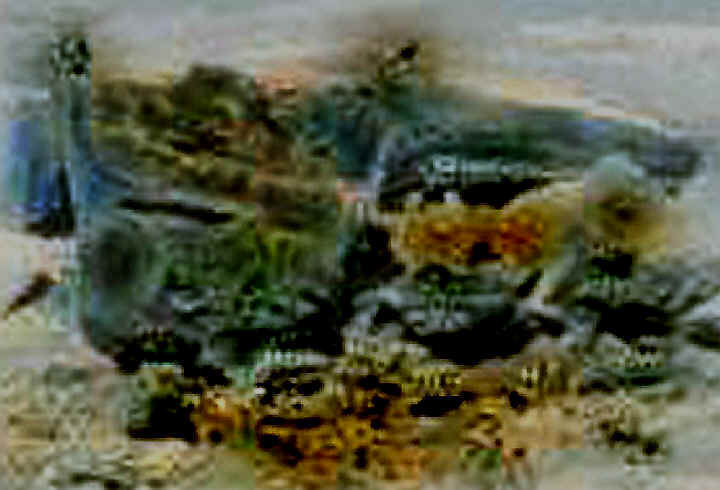 THE INVERTED IMAGE TO NEGATIVE BRINGS OUT OBJECTS OTHERWISE
A BLUR
OTHER OBJECTS BECOME MORE OF A BLUR
THE INVERTED TOOL TO IMAGES IS USEFUL IN MANY CASES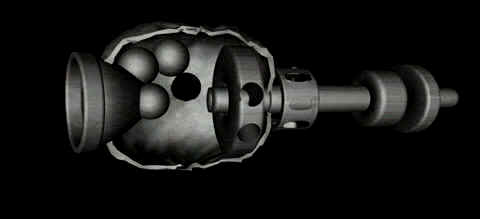 THE TWO OBJECT RENDERED IN 3DMAX ARE SIDE BY SIDE IN MID FRAME. THE GRAY ROUND
CIRCLE OBJECT LOOKS TO BE IMBEDDED IN OR ON THE LARGE ROCK AND IS RENDERED IN
THE GRAY COLOR. THE SECOND OBJECT IS JUST UNDER THE GOLDEN ORB AND IS RENDERED
IN NEW POLISHED METAL. FUTURE ANALYSES MAY RE DRAW THIS SECOND OBJECT.
THIS IS A VERY DIFFICULT IMAGE TO HIGHLIGHT THE MULTIPLE OBJECTS.
A GOOD AMOUNT OF FUZZINESS AND DISTORTED PIXELS ARE PRESENT, HOWEVER EVEN
WITH THE ZIG ZAG BLURRING NOISE, THE MACHINES CAN BE MADE OUT. THERE ARE 4 LONG TOOLS IN THE IMAGE, ALL VERY MUCH ALIKE, BUT SOME HAVE HOUSINGS ABOUT THEM. THE GOLDEN ORBS MAY
BE PART OF A HOUSING JUST BELOW THE ORBS. THE GOLDEN ORBS LOOK AS THOUGH THEY MATCH UP
THE GRAY BOTTOM HOUSING. IF THE MASSIVE ROCK ABOUT THE MACHINES WAS BLASTED FROM A
DISTANCE AND LANDED ON A DRILLING RIG, IT MAY ACCOUNT FOR THE DESTRUCTION.

3DMAX RENDERING BELOW REPRESENTS THE VERY BOTTOM TOOL IN THE FRAME.

This image was taken by Mastcam: Left (MAST_LEFT) onboard NASA's Mars rover Curiosity on Sol 505 (2014-01-07 01:43:14 UTC).
http://mars.jpl.nasa.gov/msl/multimedia/raw/?rawid=0505ML0019850010202718E01_DXXX&s=505
THERE ARE MANY SQUIGGLY DISTORTIONS APPLIED BY JPEG DISTORTIONS OR OTHER APPLICATIONS TO THE ORIGINAL PAGE. VERY DIFFICULT IMAGING ENHANCEMENTS WERE MADE TO BRING OUT THE MACHINERY IN THE RAW IMAGE. COMPUTER IMAGE RENDERING OF WHAT THE MACHINERY MAY LOOK LIKE WAS ATTEMPTED. THE REVIEW OF THE IMAGES SHOWS THERE IS WHAT LOOKS TO BE PNEUMATIC OR HYDRAULIC DRILLING EQUIPMENT. GOLDEN ORBS POSSIBLE SUFFOCATED BEARINGS OR PRESSURE ENHANCING DEVICES.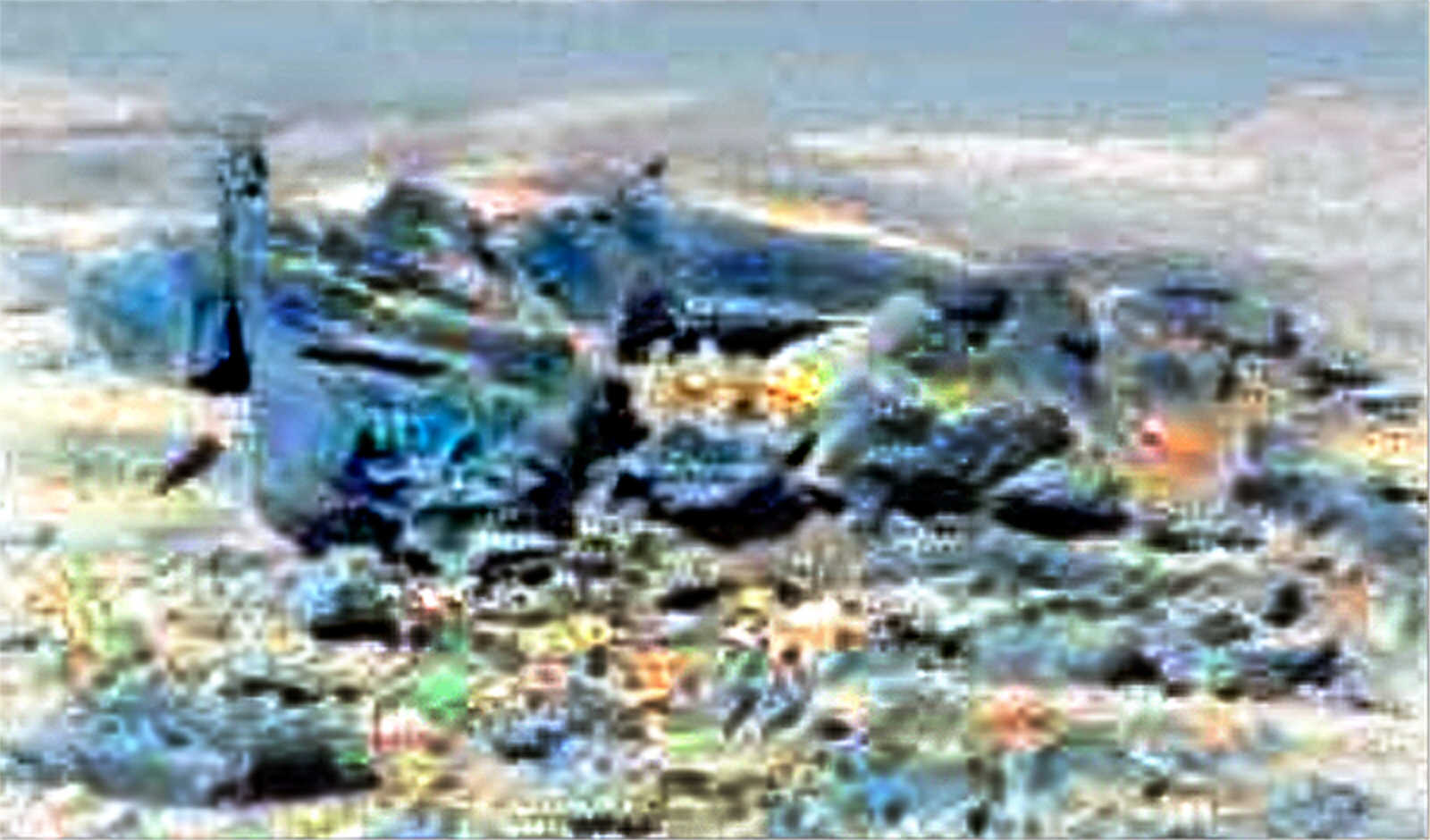 THE ABOVE IS WORKED IMAGE WITH COLOR, AND
SEVERAL ENHANCEMENTS TO BRING OUT DETAILS SHOWING
THE ONCE THOUGHT TO BE ROCK IS A POSSIBLE HULL OF
SHIP OR CAB HOUSING OF LARGE MACHINE.
NOT ONLY THE PNEUMATIC DRILL BUT A DEBRIS FIELD
WITH SCATTERED MACHINE PARTS AND COMPONENTS.
ALLOW YOUR FOCUS TO DRIFT IN AND OUT AND
WITH A FEW TRY'S YOU MAY SEE MUCH MORE THAN
AT FIRST GLANCE. IT HELPS TO VIEW THE PREVIOUS IMAGES
AND COMPARE.
BOW OF A BOAT, HULL, CROSS MEMBERS SHAFTS, HOUSINGS, GEARS,
METAL COMPONENTS !!!!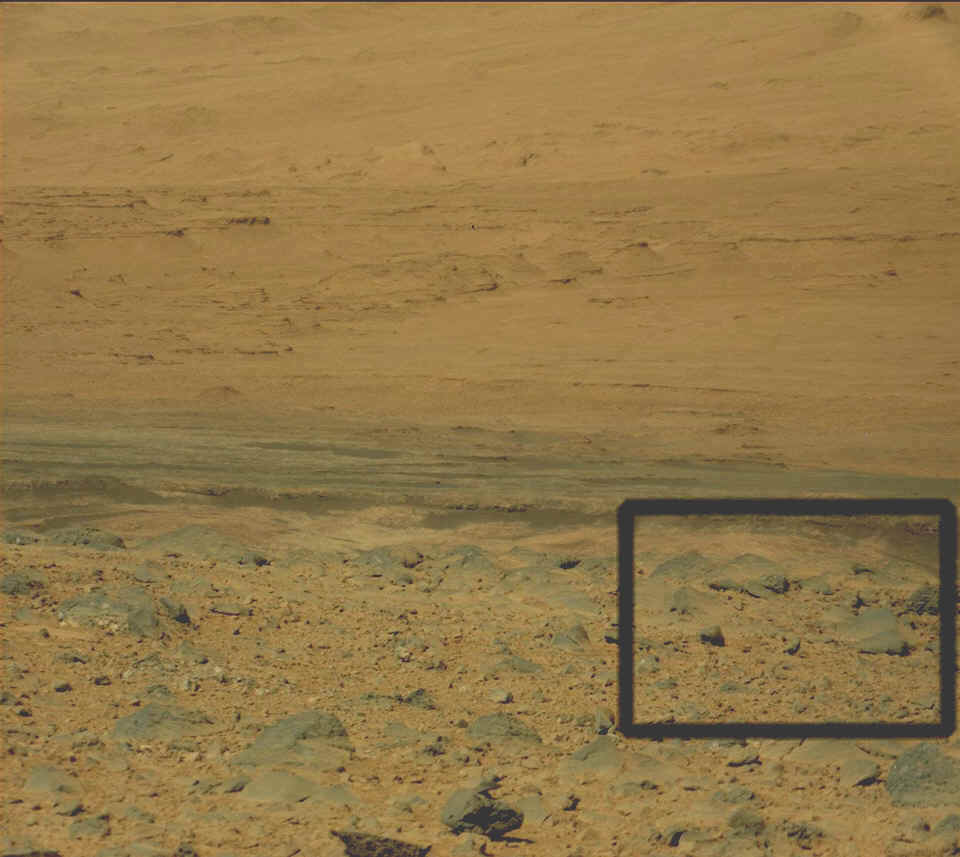 https://mars.jpl.nasa.gov/msl-raw-images/msss/00505/mcam/0505MR0019850000303119E01_DXXX.jpg
This image was taken by Mastcam: Right (MAST_RIGHT) on board NASA's Mars rover Curiosity on Sol 505 (2014-01-07 01:42:57 UTC).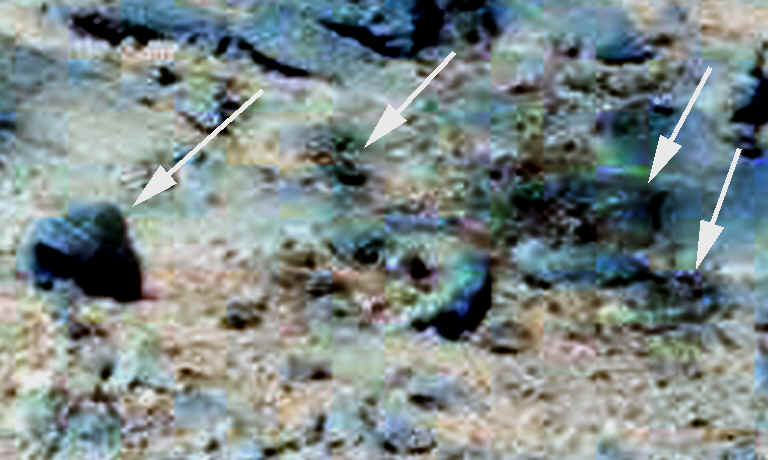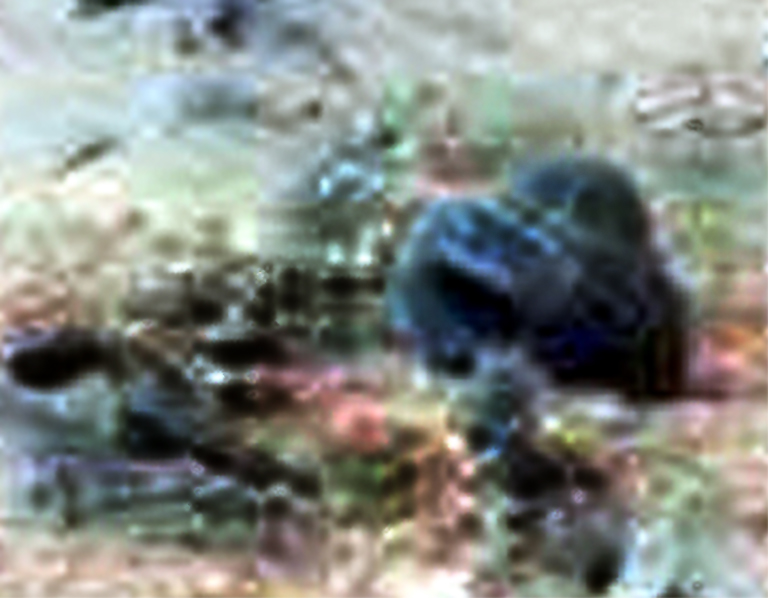 ---