arcmon
ELECTRIC COSMOS HYPOTHESES
PROPOSED BY THE
THUNDERBOLT PROJECT
MARS WAS DESTROYED BY
MASSIVE COSMIC LIGHTENING DISCHARGE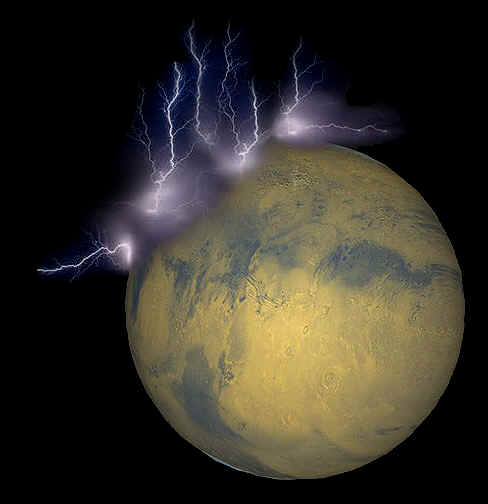 THE THUNDERBOLT PROJECT ANSWERS
HOW MARS SURFACE WAS DESTROYED
https://www.youtube.com/watch?v=tRV1e5_tB6Y
http://proseth.com/AMars/cat.htm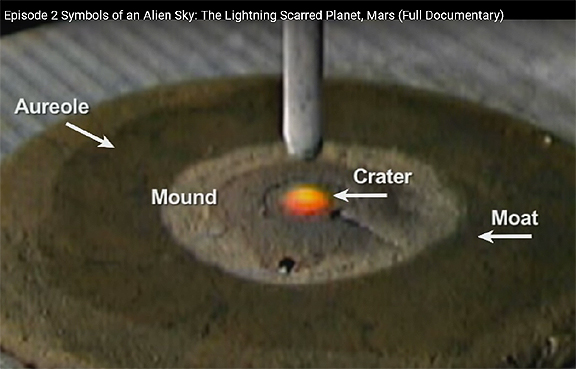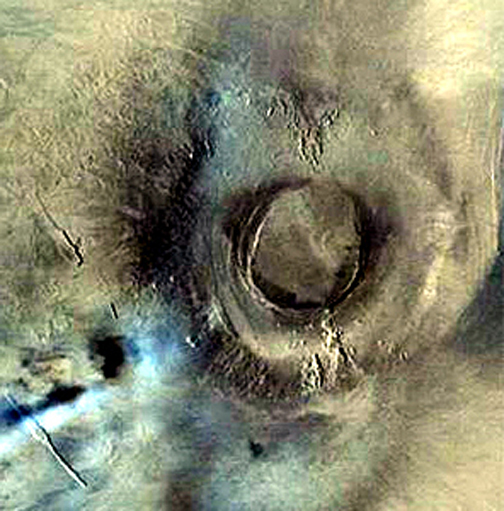 ELECTRIC STRIKE BY ELECTRODE SHOWING THE
ARC PATTERN OF ELECTRIC DISCHARGE ON CLAY TEST
PAD NEXT A CLOSE UP OF ARSIA MONS ON MARS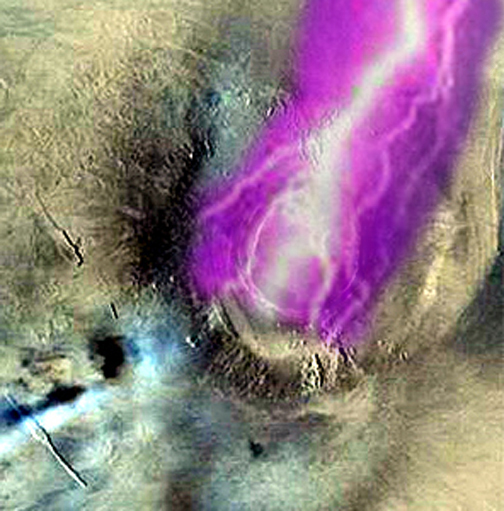 ALTERED IMAGE OF ARSIA MONS WITH OVERLAY OF LIGHTENING AS A VISUAL "WHAT IF" IMAGE.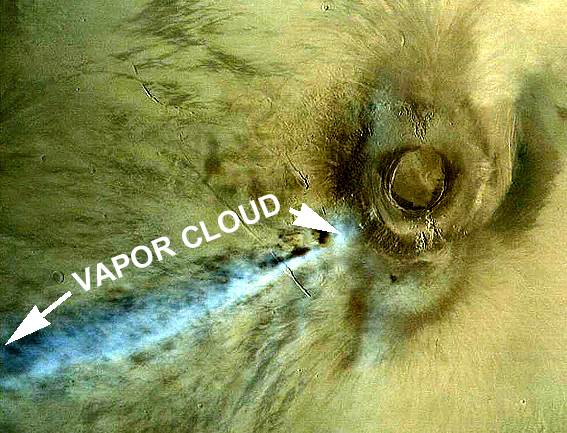 ARSIA MONS IN THE RECENT PAST
HAD A ACTIVE VAPOR CLOUD 800 MILES LONG
____________________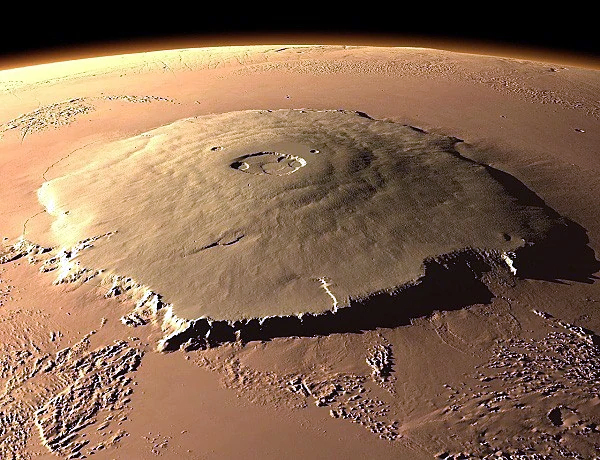 OLYMPUS MONS ON MARS HAS BEEN CALLED A
SHIELD VOLCANO,
HOWEVER
THE LAVA FLOWS IF LAVA?, ARE NOT
COINCIDENT WITH A SHIELD VOLCANO !!!
CLIFFS 5 MILES HIGH AROUND THE PERIMETER
INDICATE SOMETHING OTHER THAN A SHIELD VOLCANO
A SHIELD VOLCANO WOULD HAVE LAVA FLOWS
TANGENT TO THE LOWER PLANE NOT CLIFFS 5 MILES HIGH
THIS IS MORE LIKE RAISED BLISTER CAUSE BY A ELECTRIC BOLT
OF A MASSIVE COSMIC ARC DISCHARGE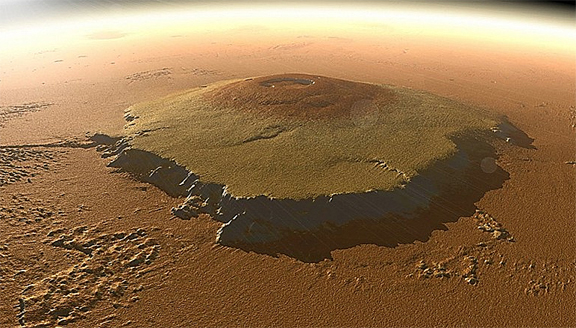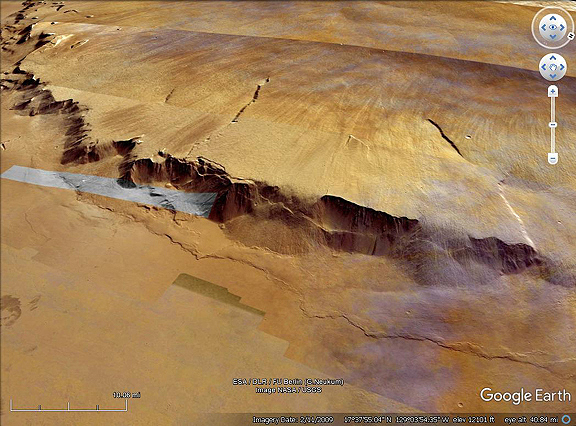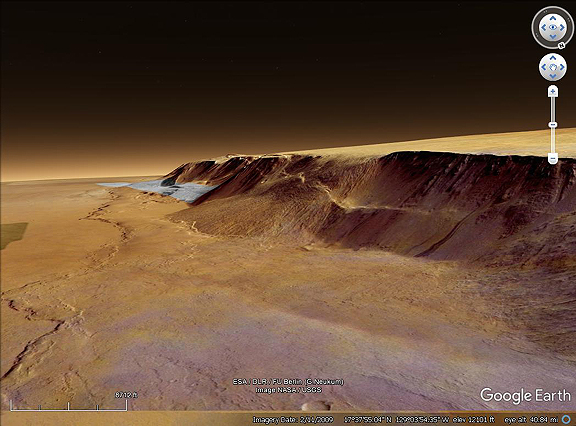 A SHIELD VOLCANO WOULD HAVE LAVA FLOWS
TANGENT TO THE SURROUNDING PLAN
LEVEL NOT STEEP CLIFFS BUT
SMOOTH FLOW TO PLAN BELOW
___________________________________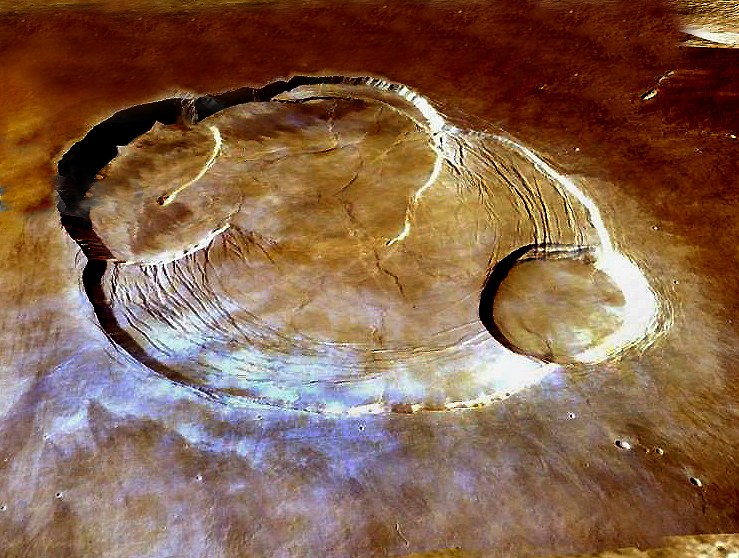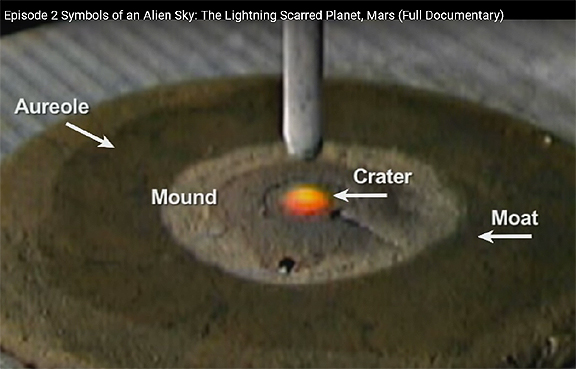 THE SO CALLED CALDERA OF OLYMPUS MONS IS
NOT C0NCISTENT WITH A VOLCANO BUT OF
A ARC JUMPING AND CREATING MULTIPLE CONCENTRIC
RINGS AND VERY STEEP PERIMETER CLIFFS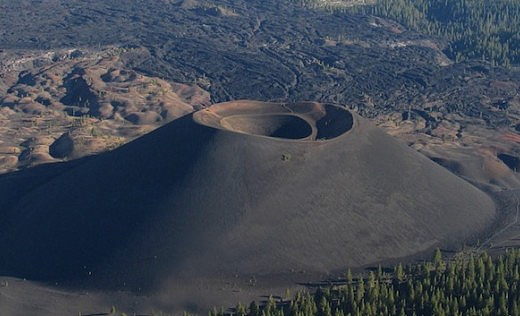 SHIELD VOLCANO CALDERAS ARE MUCH DIFFERENT
_______________
TWO OTHER FEATURES ARE LINED UP WITH
ARSIA MONS; PAVONIS MONS AND
ASCRAOUS MONS ALSO THOUGHT TO
BE SHIELD VOLCANOES. NOT TO MENTION
THE MOTHER OF ALL GEOLOGIC FORMATIONS
IN OUR SOLAR SYSTEM
OLYMPUS MONS.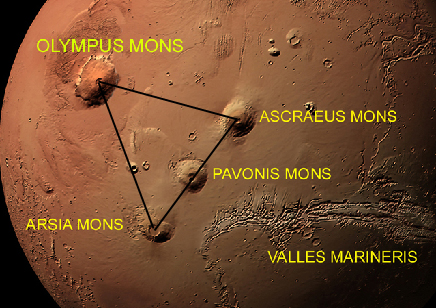 NOTICE HOW CLOSE THE
FOUR MONS ARE TO VALES MARINERIS?

THE PERFECT ALIGNMENT OF A TRIANGLE IS
A MYSTERY? THE CENTER OF EACH MONS
ONCE THOUGHT TO BE CALDERAS OF SHIELD VOLCANOES
ARE JUST ABOUT THE SAME DIAMETER ACROSS
INDICATING THE SIZE OF THE BOLT OF LIGHTING
MAY ORIGINATE FROM THE SAME SOURCE

ARSIA MONS AND THE OTHER MONS MAY HAVE BEEN
CREATED WHILE THE OCEANS WERE STILL PRESENT?
RESEMBLING A ABOVE GROUND SWIMMING POOL
WHEN THE WATER RECEDED THE MONS MAY HAVE
CAPTURED WATER AND WATER REMAINED IN THEIR
ROUND TALL WALLS FORMED IN CONCENTRIC CIRCLE
KEEPING THE WATER IN
UNTIL THE WALLS FAILED AFTER THE OCEAN RECEDED
CAUSING A ALLUVIAL PLANE
TO SPREAD OUT LIKE WATER/MUD NOT LAVA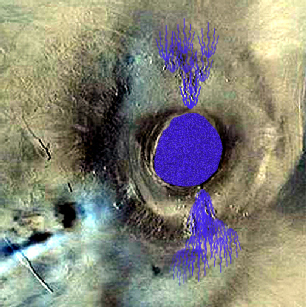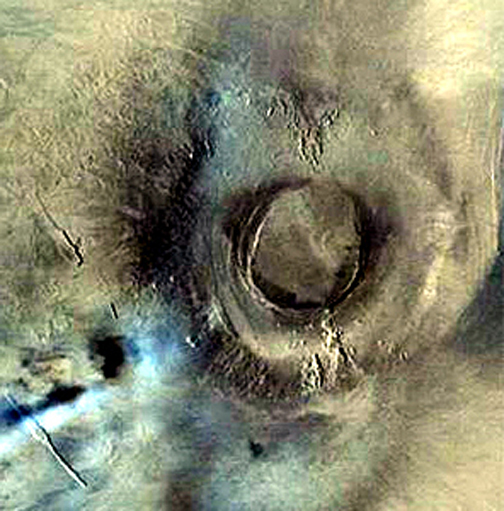 BLUE HIGHLIGHTES TO ILLUSTRATE WATER FLOW FROM COLLAPSED RIM
LAVA FLOWS ARE SLOW AND THICK AND TEND TO
PILE UP AND CREATE RIVER LIKE OR TUBE FLOWS
ARSIA MONS SHOWS FAST MOVING, FLAT, AS WATER/MUD FLOWS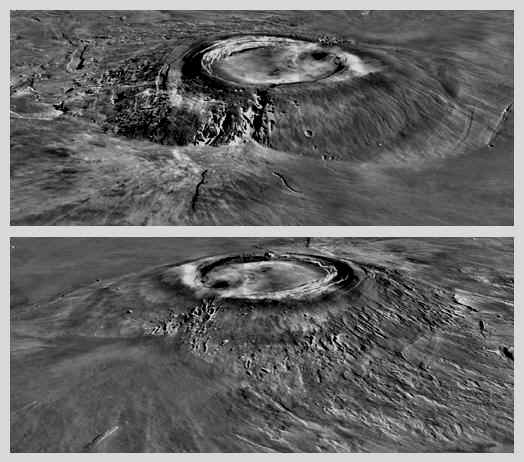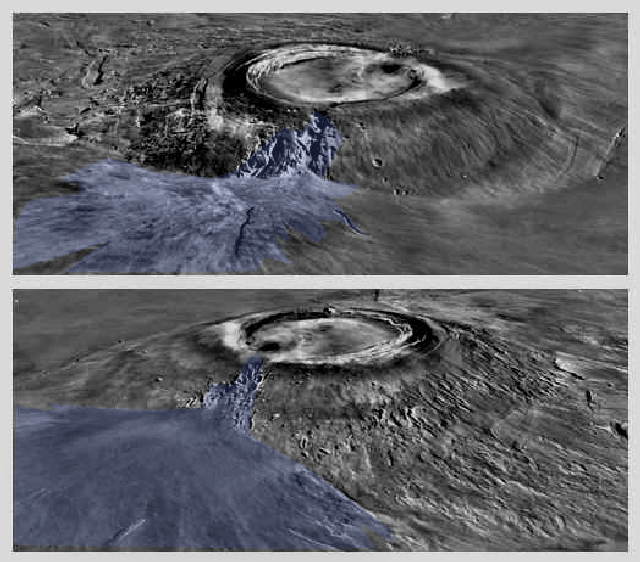 ALLUVIAL WATER FLOWS ARE LESS VICIOUS COMPARED TO
LAVA MAGMA FLOWS AND WATER/MUD FANS OUT WIDER AND HAS SIGNATURE CHARACTERISTICS MUD FLOWS
HIGHLIGHTED IN LIGHT BLUE
THE FLOWS SHOWN ARE NOT LAVA BUT WATER
LAVA PILES ON AS WATER DIGS DEEP INTO THE SURFACE
NOTICE THE DEEP CUTS JUST OUT FROM THE COLLAPSED
AREA WHERE THERE WAS ONCE A TALL RIM.
_____________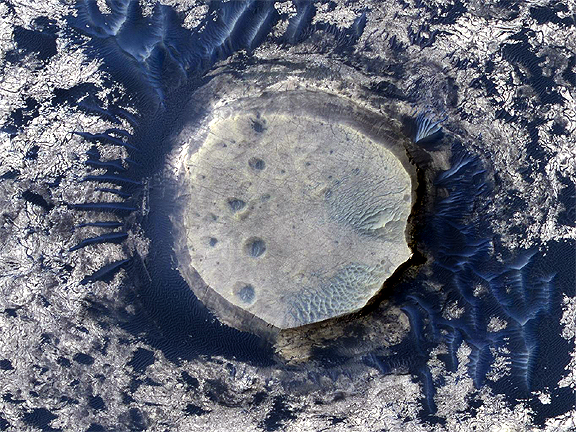 SATELLITE IMAGES OF CAPTURED WATER
IN CRATERS AS ICE PACK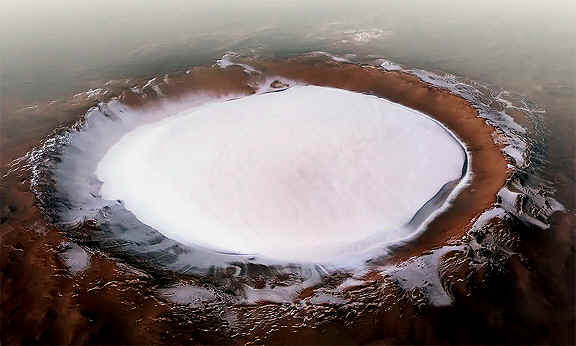 KOROLEV CRATER
https://www.esa.int/Our_Activities/Space_Science/Mars_Express/Mars_
Express_gets_festive_A_winter_wonderland_on_Mars

SATELLITE ENHANCED IMAGES ARE NOW SHOWING ICE FILLED
CRATERS. NOTICE TOP OF THE IMAGE
OF KOROLEV CRATER'S WALL HAS
OPENED UP A FLOW, AND THE LEVEL OF THE ICE
MAY HAVE BEEN LIQUID WATER ONCE AS THE LEVEL
RECEDED TO THE LEVEL OF THE BREACHED CRATER WALL .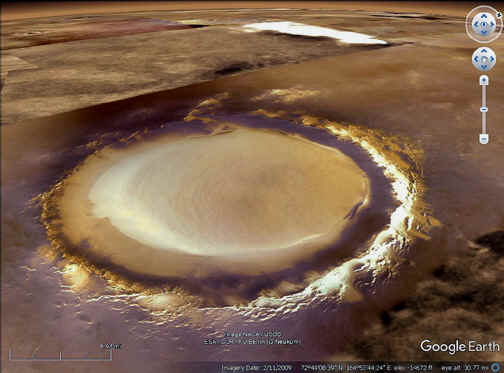 LIQUID WATER FORMS DURING THE SUMMER MONTHS OF MARS
IMAGE FROM GOOGLE EARTH MARS
______________________________
RECENT ACTIVITY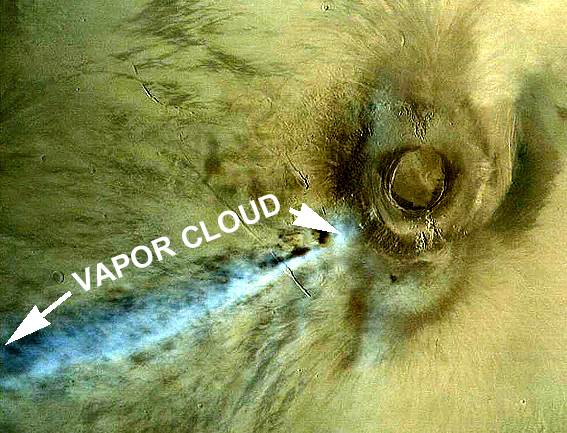 A SATELLITE IMAGES SHOWS NEW ACTIVITY COMING FROM
ARSIA MONS
A SMOKE CLOUD WAS THE FIRST IMPRESSIONS?
NOT SMOKE WATER VAPOR FROM A GEYSER ?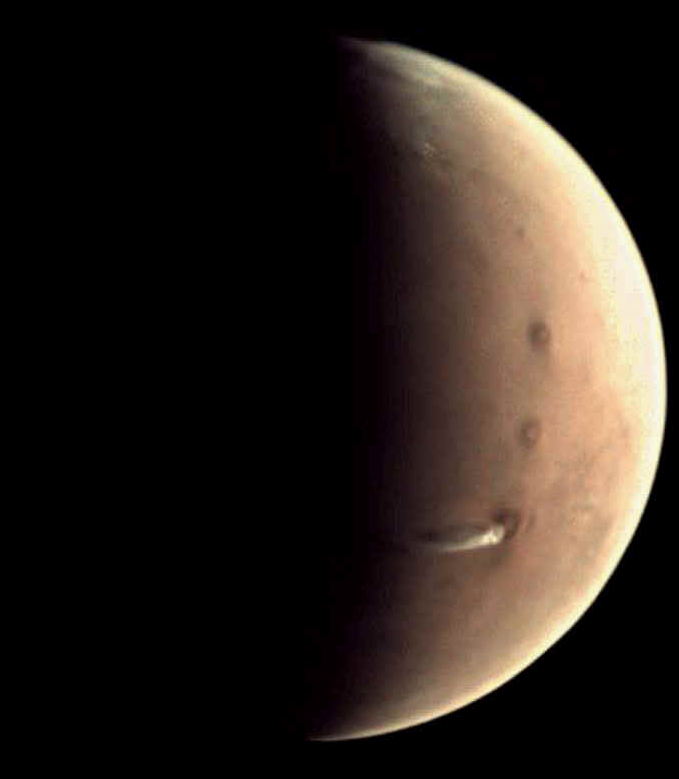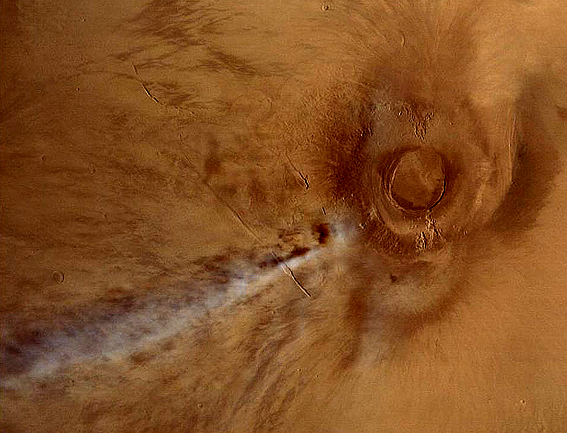 WATER VAPOR CLOUDS AND SHADOWS BELOW
THE CLOUDS, ICE CLOUD MAY BE
WATER CRYSTALS FORMING FROM A GEYSER ?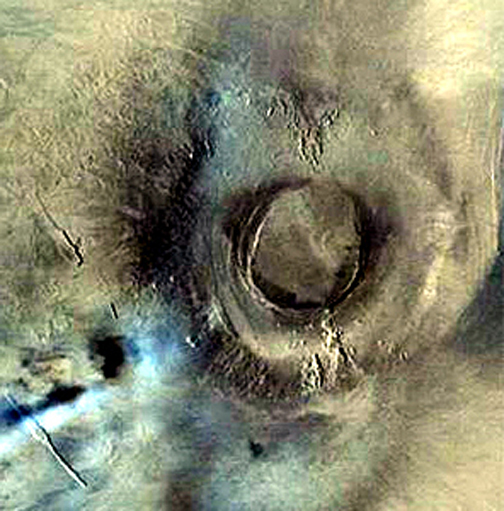 WATER VAPOR MUST BE LIQUID AND WARM ENOUGH
TO VAPORIZE AND THEN TURN TO ICE CRYSTALS TO
FORM A PLANET LONG VAPOR CLOUD
THE KEY WORD IS LIQUID WATER ON MARS
A HOLE NEXT TO THE MONS ABOVE MAY HAVE WATER
DEEP IN SIDE? IS IT A GEYSER ?
A EARTH GEYSER IN WINTER WILL CREATE A
VAPOR CLOUD OF ICE CRYSTALS
A GEYSER ON MARS WITH ATMOSPHERE PRESSURE OF .089
WOULD CARY THE ICE CLOUD FOR HUNDREDS OF MILES
EVIDENCE OF LIQUID WATER ON MARS
___________________________________
_______________________________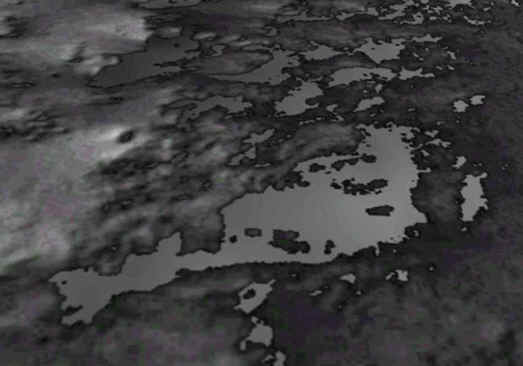 LIQUID WATER ON MARS NEAR IT'S EQUATOR
CLICK ON THE IMAGE TO SEE MORE
______________________________