CAT
CATASTROPHIC DESTRUCTION BY
THE ELECTRIC COSMOS
ELECTRIC PLASMA DISCHARGE ?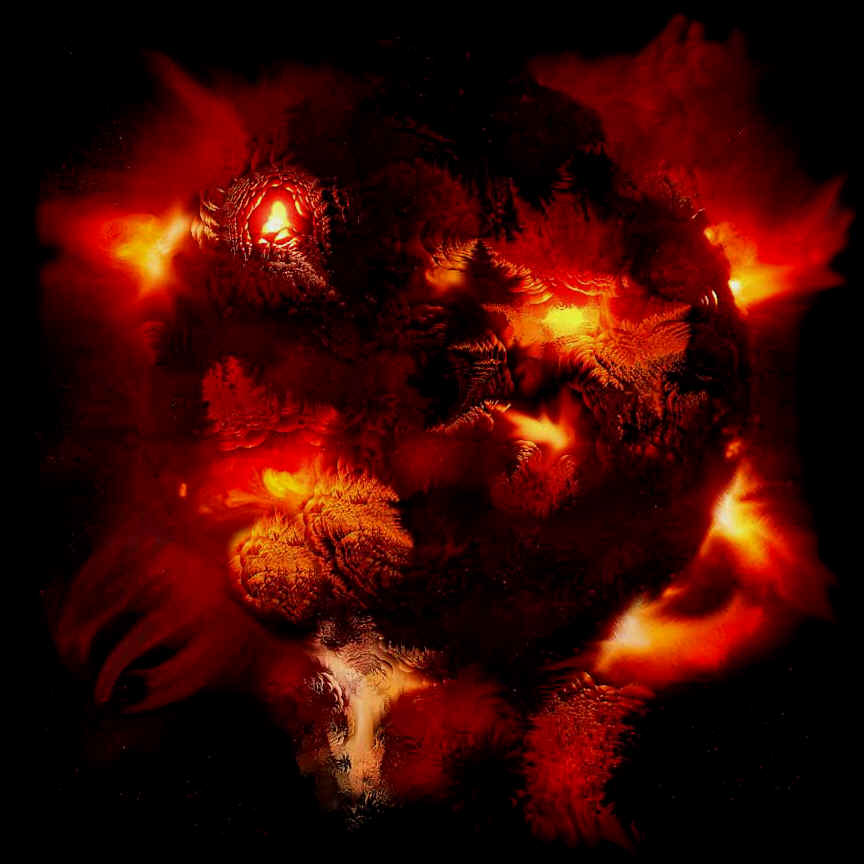 EVIDENCE OUTLINED IN A LINK BELOW OF THE THUNDERBOLT PROJECT
https://www.thunderbolts.info/wp/2015/02/18/discourses-on-an-alien-sky-series-2/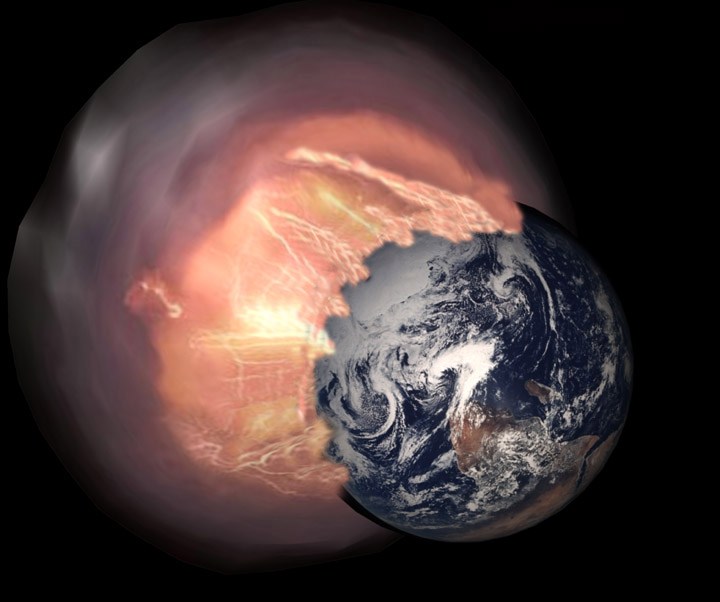 Copyright All Rights Reserved © 2015 by dseth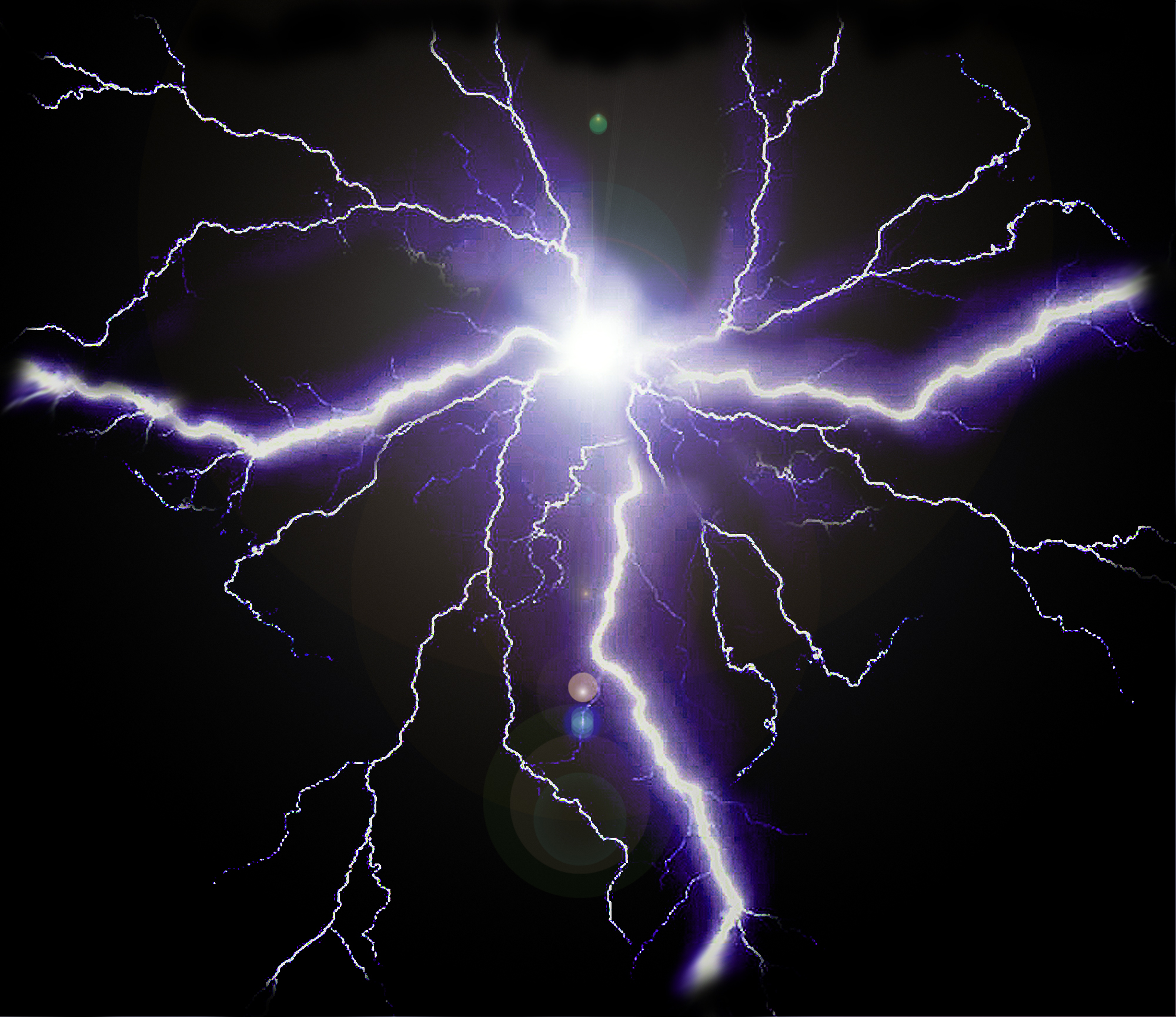 A DIRECT BLAST FROM A SOLAR MASS EJECTION WITHOUT A MAGNETOSPHERE COULD WIPE OUT THE SURFACE OF MARS.
HOW COULD A ELECTRICAL CATASTROPHIC EVENT DESTROY MARS? WE KNOW LIGHTNING STRIKES ARE CATASTROPHIC ON A SMALL SCALE. HOWEVER A LIGHTNING ELECTRICAL COSMIC EVENT, PLANET WIDE, COULD ANSWER MANY OF THE GEOLOGICAL MYSTERY'S ON MARS. NOT JUST AN ELECTRIC ARC BUT, FULL PLASMA DISCHARGE. THE ELECTRIC COSMOS IS NOW UNDER MAJOR CONSIDERATIONS EXPLAINING HOW THE ENTIRE UNIVERSE OPERATES UNDER ELECTRICAL PHYSICS AND LESS ON GRAVITY PHYSICS. HOWEVER THE TWO MAY BE CONNECTED AS THE SAME PHENOMENA.

PLASMA TEMPERATURES CAN REACH 55,000F. THIS TEMPERATURE WILL VAPORIZED MOST ALL ELEMENTS. THE SHOCK WAVE CARRYING MILLIONS OF CUBIC MILES OF SUPPER HEATED
MATER ACTS LIKE A GIANT POWDER COATING PSYCHICS EVENT, CREATING THICK LAYERS OF
ELEMENTS ON EVERY THING IT TOUCHES. MANY OF SO CALLED ROCK SEEN MAY BE ARTIFACTS COATED IN A THICK PLASMA LAYER OF ELEMENTS.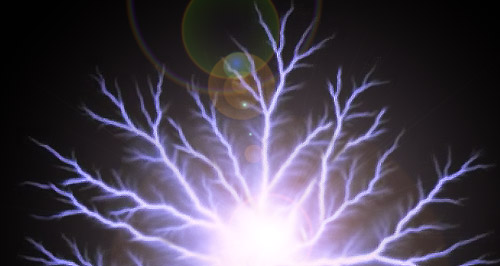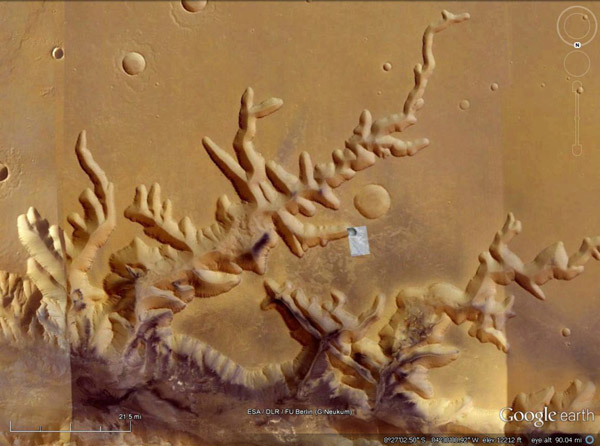 THE SIMILARITIES TO FINGERS OF LIGHTNING AND STRANGE GEOLOGIC FINGERS ON MARS ARE VERY VERY CLOSE. THE SIZE OF MARS LIGHTNING STRIKES ARE OF A MAGNITUDE NOT SEEN, UNDERSTOOD OR EVEN IMAGINED BY MOST. MASSIVE PLASMA ARC NOT JUST LIGHTING AS WE KNOW IT, BUT PLASMA OVER A VERY LARGE PORTION OF A PLANET. THE SURFACE WOULD BE SHOCKED INTO BULGING OUTLINING THE
CONTOURS OF ELECTRIC PROPERTIES ON A MASSIVE SCALE.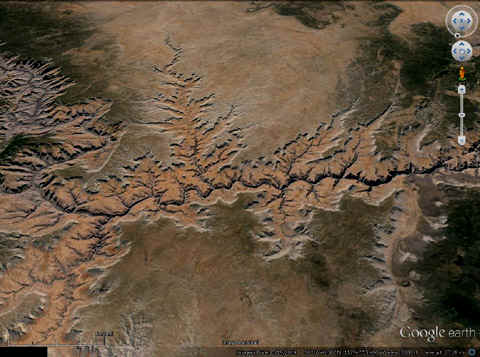 GRAND CANON EARTH, WEATHERING EROSION CLEANED OUT THE FINGERS. EARTH MAY HAVE BEEN HIT WITH A PLASMA ARC AS WELL, HOWEVER OUR SIZE AND STRENGTH OF THE MAGNETOSPHERE WAS STRONG ENOUGH TO SURVIVE.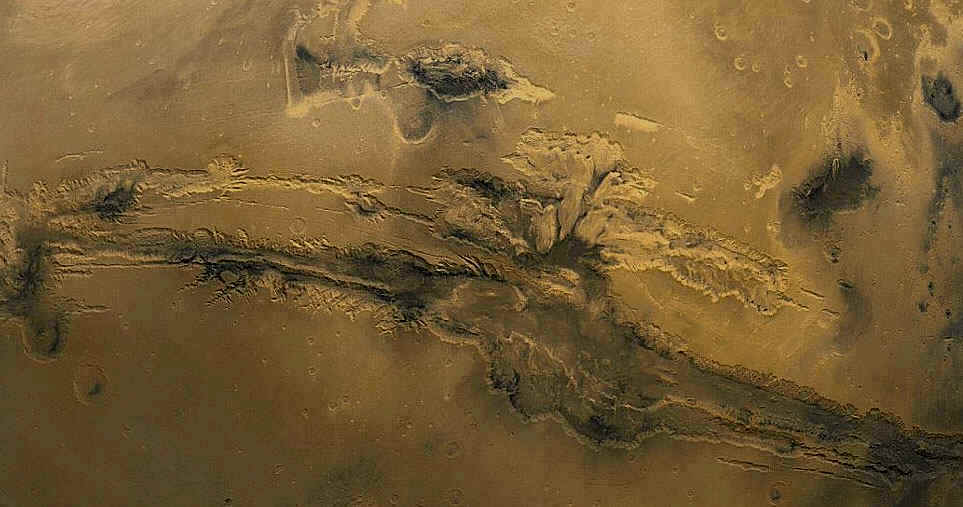 WHAT ELECTRICAL FORCE COULD CAUSE A PLANET WIDE ARC OF DESTRUCTION, 120 MILES WIDE TO CREATE A SCAR 2,500 MILES LONG, 120 MILES WIDE, AND 23,000 FEET DEEP? VALLES MARINERIS
PLASMA ARC MILES WIDE AT 55,000 F
MARS LOST ITS MAGNETOSPHERE AND A POSITIVE CHARGE
FROM THE COSMOS DISCARDED ON THE SURFACE
OTHER PLANETS IN OUR
SYSTEM, IN ANCIENT TIMES COULD HAVE HAD LIFE,
VENUS, MARS, AND LONG AGO DESTROYED MISSING
PLANET OR A ROUGE WITH VERY
LONG ELLIPTICAL ORBIT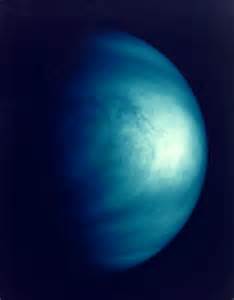 IMAGES OF VENUS
VENUS IS COVERED IN CLOUDS, HOWEVER THE SURFACE HAS BEEN MAPPED BY SATELLITES SHOWING A VERY HOT AND HOSTILE PLACE. 850F WILL MELT LEAD. VENUS IS MUCH CLOSER TO THE SUN AND IT IS CLAIMED TO HAVE BEEN IN IT'S CURRENT ORBIT FROM THE BEGINNING. VENUS IS VERY CLOSE TO EARTH SIZE. IF VENUS WAS ONCE FURTHER OUT A BILLION YEARS AGO IT IS POSSIBLE CIVILIZATIONS EVOLVED TO A SPACE TRAVELING CIVILIZATION, EXPLORING EARTH, MARS AND ANY OTHER LONG GONE DESTROYED PLANET.
THE VOLUME OF THE ASTEROID BELT IS LOW FOR A LARGE PLANET, BUT WHEN A PLANET IS DESTROYED FROM A MAJOR CATASTROPHE, MUCH COULD BE VAPORIZED, THUS ONLY THE LARGER CHUCKS ARE REMAINING.
MARS BIOSPHERE DESTROYED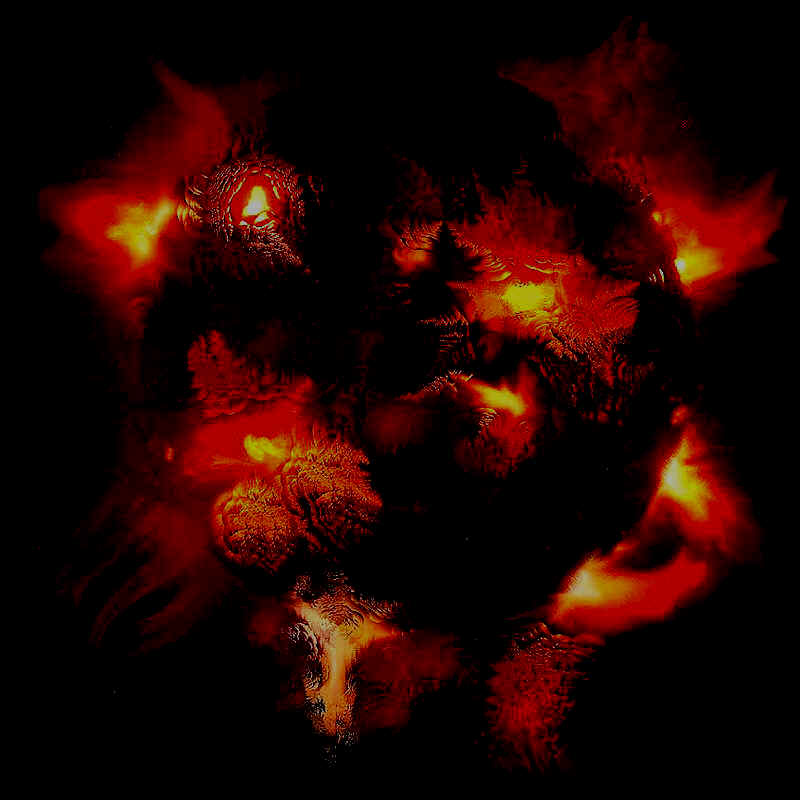 Copyright All Rights Reserved © 2015 by Dseth
PLASMA ELECTRICAL DISCHARGE LEFT MARS A MERE SHELL OF
WHAT IT ONCE WAS
---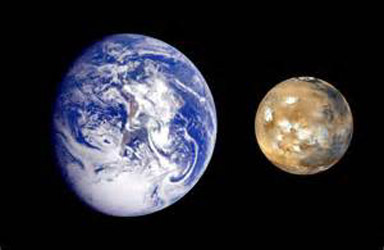 MARS IS HALF THE SIZE OF EARTH AND COOLED MUCH QUICKER TO FORM A LIFE CYCLE WHICH HAS GONE FULL CIRCLE. ONCE THE CORE COOLED THE MAGNETOSPHERE LEFT MARS TO THE MERCY OF THE SOLAR WINDS AND MASS SOLAR FLAIR EJECTIONS, OR COSMIC GENERATED ELECTRICAL PLASMA CHARGES, TO BLOW OFF THE ATMOSPHERE. IT IS POSSIBLE THE ATMOSPHERE IS NOW IN PART OR ALL OF THE MOONS OF MARS. PHOBOS AND DEIMOS WHICH ARE MADE UP OF A GOOD DEAL OF ICE. POSSIBILITY THE WATER CONTENT OF AN ATMOSPHERE BLASTED INTO SPACE COULD HAVE CONDENSED AND BECAME MOONS OF MARS.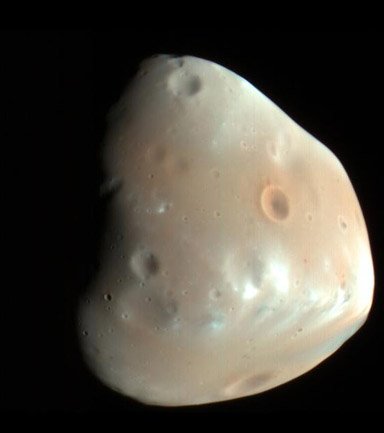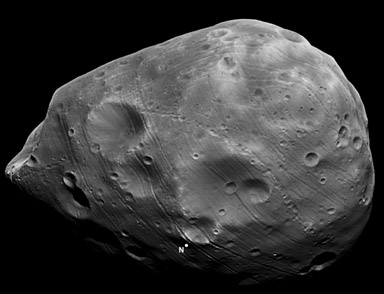 MARS MAY HAVE HAD LIFE MUCH EARLIER THAN EARTH BY AS MUCH AS A BILLION YEARS. A METEOR STRUCK THE EARTH 65 MILLION YEARS AGO AND EVOLUTION OF MAMMALS TOOK PLACE. IN ONE BILLION YEARS THERE ARE OVER 150 SUCH LIFE EVOLUTION CYCLES. THE BOMBARDMENT OF METEORS OR COSMIC ELECTRICAL PLASMA STORMS, ALONG WITH SOLAR WINDS BLOWING OFF THE ATMOSPHERE OF MARS CREATED A DELUGE WHICH MAY HAVE LASTED FOR MILLIONS OF YEARS OR JUST DURING ONE OR MORE MAJOR COSMIC EVENTS.
*********************************************************************************
HOWEVER THERE MAY BE A POSSIBLE LONG SHOT ANSWER?
A ROUGE PLANET KNOCKED OUT A STAR SYSTEM LIGHT YEARS AWAY,
COULD HAVE BEEN TRAVELING FOR BILLIONS OF YEARS OLDER THAN
OUR SYSTEM?, AND JOINED ORBIT WITH OURS?

PAMSPERMIA BY PLANET