603
SOL 603
ENGINE BLOCK WITH COWLING &
MECHANICAL APPARATUS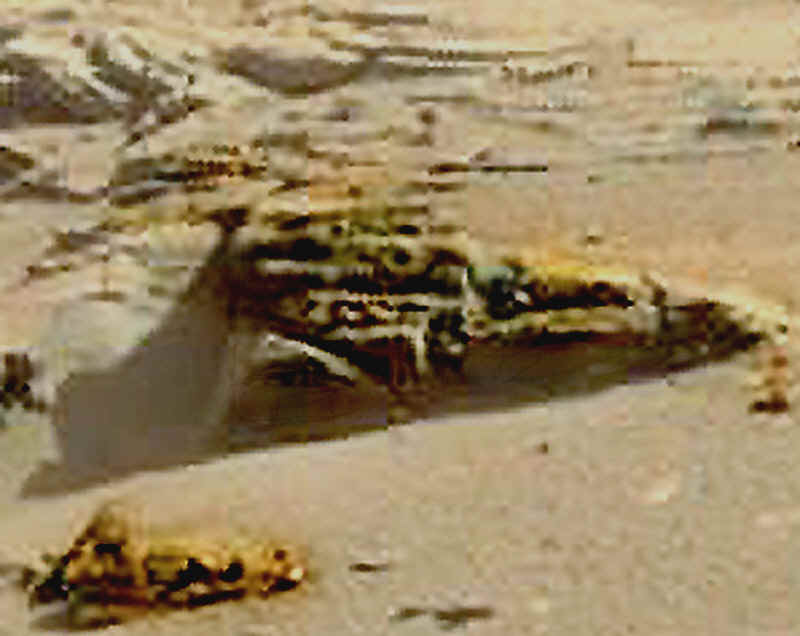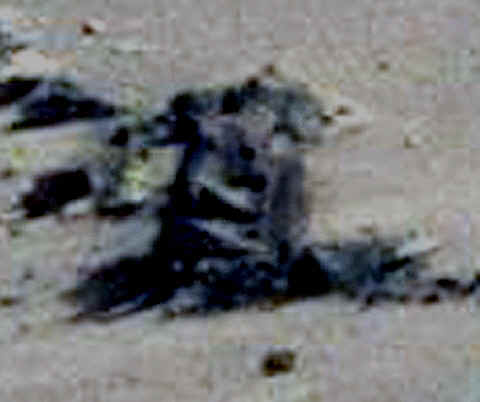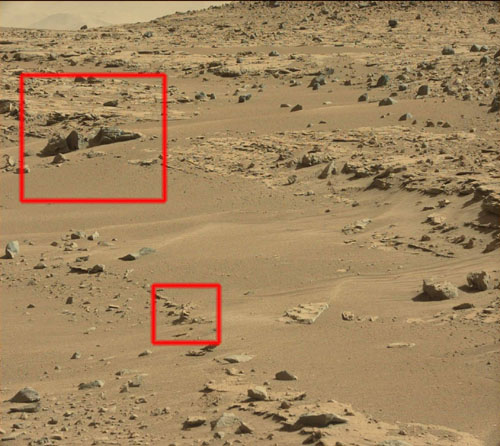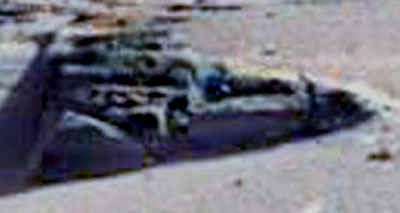 http://mars.jpl.nasa.gov/msl/multimedia/raw/?rawid=0603ML0025450030301379E01_DXXX&s=603
This image was taken by Mastcam: Left (MAST_LEFT) onboard NASA's Mars rover Curiosity on Sol 603 (2014-04-17 17:25:35 UTC).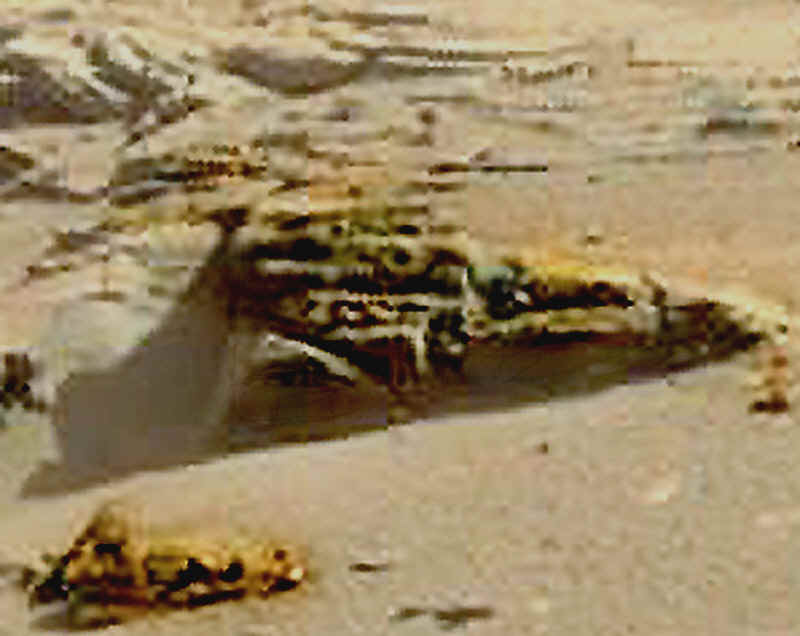 A BLAST OF SUPPER HEATED PLASMA DUST COATING

OBJECTS AND SOLIDIFY INSTANTANEOUSLY

PRESERVING THE OBJECT'S SHAPE WITH A ROCK LIKE COATING

LOOKING MORE LIKE ROCK HOWEVER

MAINTAINING ITS ORIGINAL SHAPE
DUST STORMS NOW SCOWS OBJECTS EXPOSING

DETAILS AND SHOWING ARTIFACTS OF THE PAST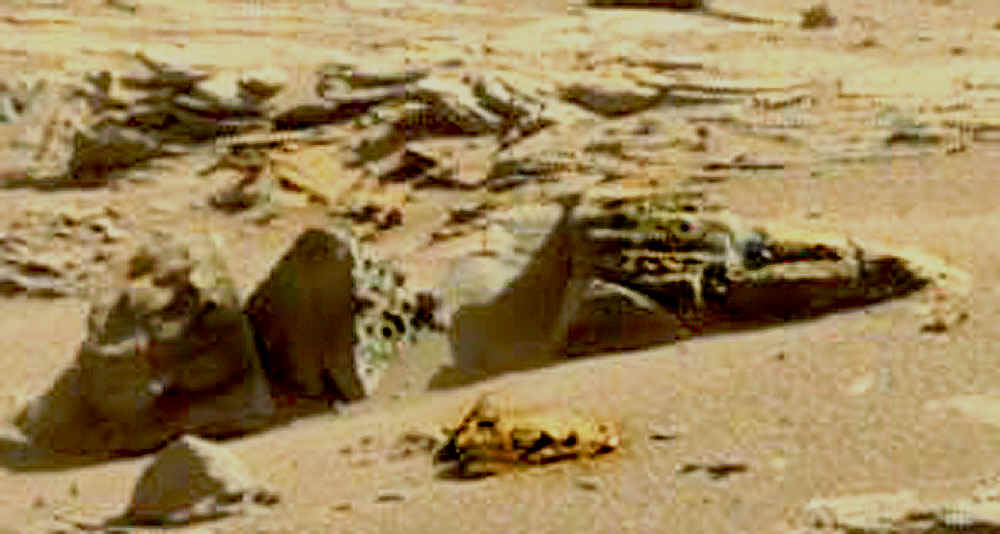 WHY IS THE BLUR GREATER IN THE SQUARE BLOCKS? BECAUSE
THE BLUR IS MANUFACTURED TO HIDE REVELING DETAILS
A DIGITAL OPTICAL ALLUSION MAYBE?, BUT BY WHO?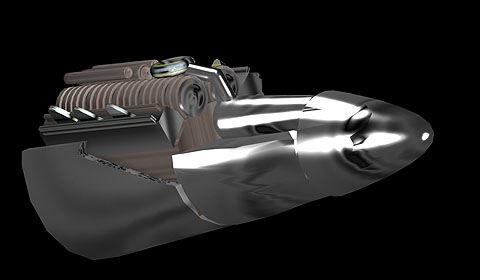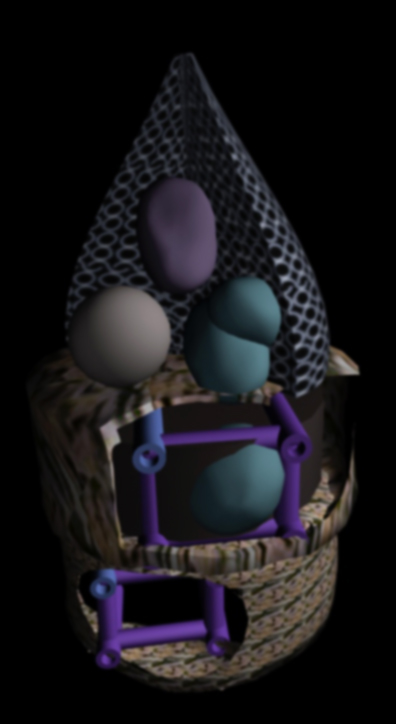 3dmax cad drawing of the image looks to be a housed motor in a aerodynamic covering with
a spinner cone as in a modern aircraft. The motor looking object has engineered components:
engine block, value covers, injection ports, and cooling fins.
BEWARE OF DECEPTION IMAGING BY THE NASA CARTEL

Sol 606 has views of the same object looking more like a rock formation.
This is a mystery how two views can be so different. The answer is clear, NASA's prime directive is; never revel extraterrestrial life exists, even if masking and over lays are use to cover up such evidence. (see spirit sol 1073)
Below is a geometric object: Two 360 degree circles, engendered bracing,
straight lines, square and center points, and texture of metal coating.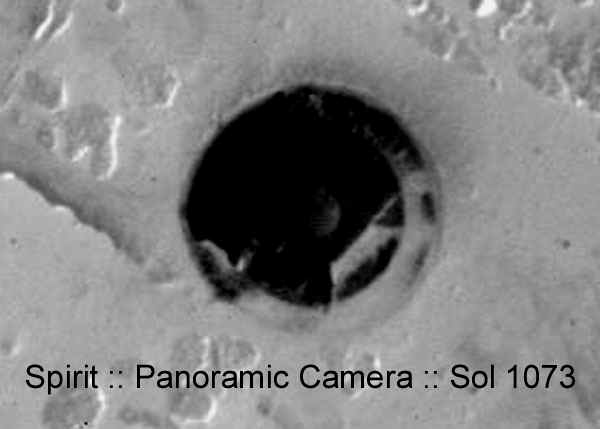 Image posted sol 1073
http://mars.nasa.gov/mer/gallery/all/2/p/1073/2P221620399EFFASCGP2534R1M1.HTML
The image below has irregular shape, jagged ridges,
flat texture, geologic in nature. NASA claims to the same object!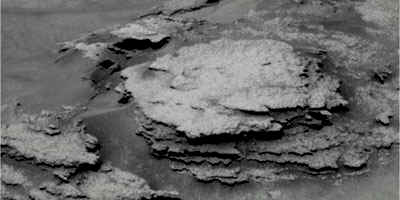 NASA's added view of same object
as a explanation of optical digital allusion. This deception provides the
basis of suspecting NASA's cover up's of intelligent made objects.
This is digital proof of the deception of the NASA CARTEL, will
not stop to deceive the public of intelligent life on Mars.
MORE SOL 603
SQUARE MECHANICAL BLOCK WITH ROLLERS
CROSS MEMBERS DRILLED HOLES TRIANGLE SHAPE
SUPPORTS ON A RECTANGLE BASE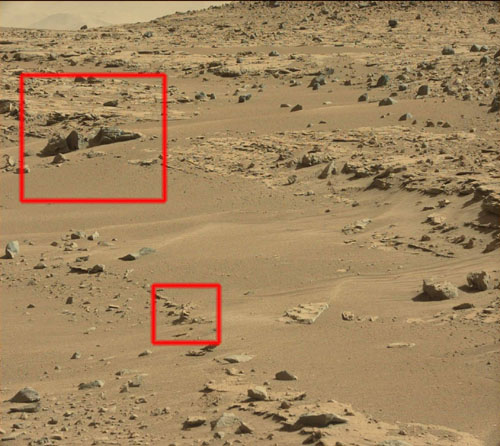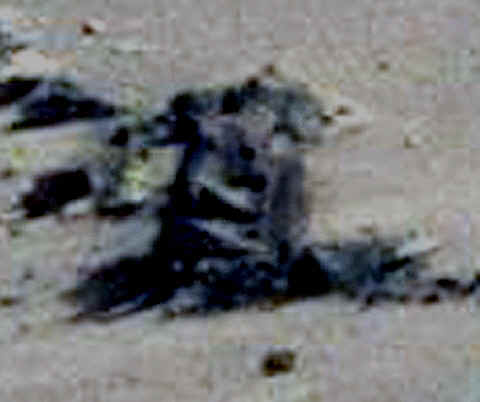 http://mars.jpl.nasa.gov/msl/multimedia/raw/?rawid=0603ML0025450030301379E01_DXXX&s=603
This image was taken by Mastcam: Left (MAST_LEFT) onboard NASA's Mars rover Curiosity on Sol 603 (2014-04-17 17:25:35 UTC).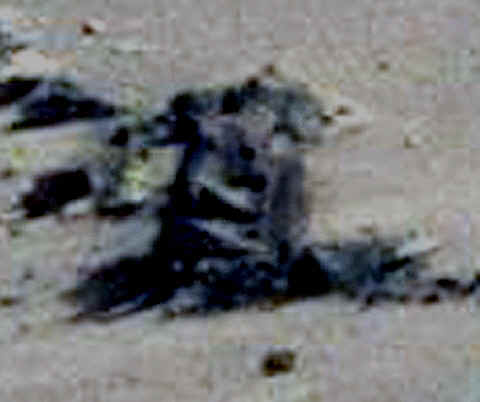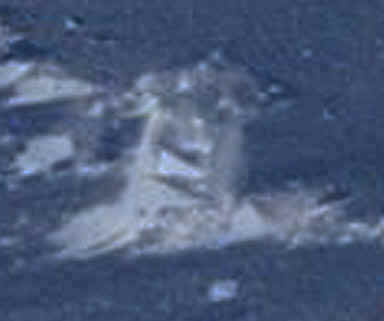 THERE IS LITTLE DOUBT ABOUT THIS MECHANICAL OBJECT. IT HAS A BASE PLATE WITH DRILLED HOLES, UP TO THREE TRIANGLE CROSS MEMBERS, CONNECTING AXEL, ROLLERS AND CYLINDERS. IT IS IN THE SAME FRAME AS THE ENGINE ABOVE, SEVERAL YARDS FROM EACH OTHER. MORE PARTS ARE STREWN ABOUT THIS OBJECTS AS WELL, NO 3D CAD DRAWING DUE THE LACK OF DETAIL.