606MH?
SOL 606
HARDWARE PLUG IN CIRCUIT BOARD?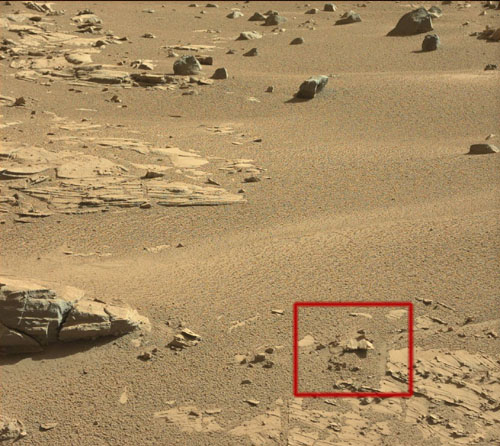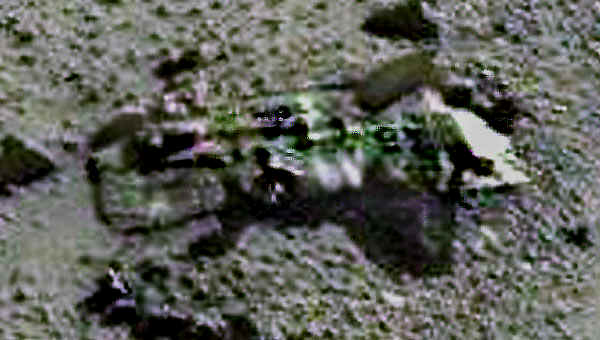 http://mars.jpl.nasa.gov/msl/multimedia/raw/?rawid=0606ML0025560000301442E01_DXXX&s=606
This image was taken by Mastcam: Left (MAST_LEFT) onboard NASA's Mars rover Curiosity on Sol 606 (2014-04-20 20:18:35 UTC).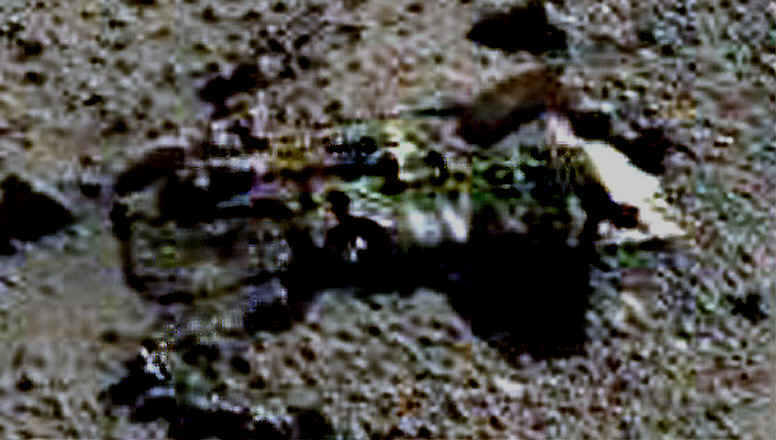 3 DMAX CAD DRAWING OF POSSIBLE CIRCUIT BOARD ON MARS?
A BLAST OF SUPPER HEATED DUST WOULD COAT

OBJECTS AND SOLIDIFY INSTANTANEOUSLY

PRESERVING THEIR SHAPE WITH A ROCK LIKE COATING

LOOKING MORE LIKE ON THE SURFACE BUT

MAINTAINING THEIR ORIGINAL SHAPE
DUST STORMS NOW SCOWS THEM EXPOSING OBJECTS OF

MARS PAST
THE OBJECT IS LOCATED IN MID LOWER RIGHT OF THE IMAGE PAGE. THE NAKED EYE VIEW APPEARS TO BE A SCRAP OF METAL. WHEN ZOOMED IN AND THE FOCUS IS ADJUSTED ALONG WITH SHADOWING, GRAIN AND COLOR ENCHANTMENTS, A OBJECT WITH SQUARES, ROUNDS, SPHERES, AND PATTERNS IS REVEALED. THIS OBJECT IS CONSISTENT WITH A ELECTRONIC CIRCUIT BOARD, PERHAPS A COMPUTER COMPONENT?
THE SMOKE AND MIRRORS WERE DIFFICULT TO REMOVE TO BRING OUT
THE DETAILS.