1480
BLOCKED WITH BLURRY INTENTIONAL SPOT
A MACHINE AND
MANUFACTURED OBJECTS LAY BENEATH
OCTOBER 4, 2016 23:12:18 UTC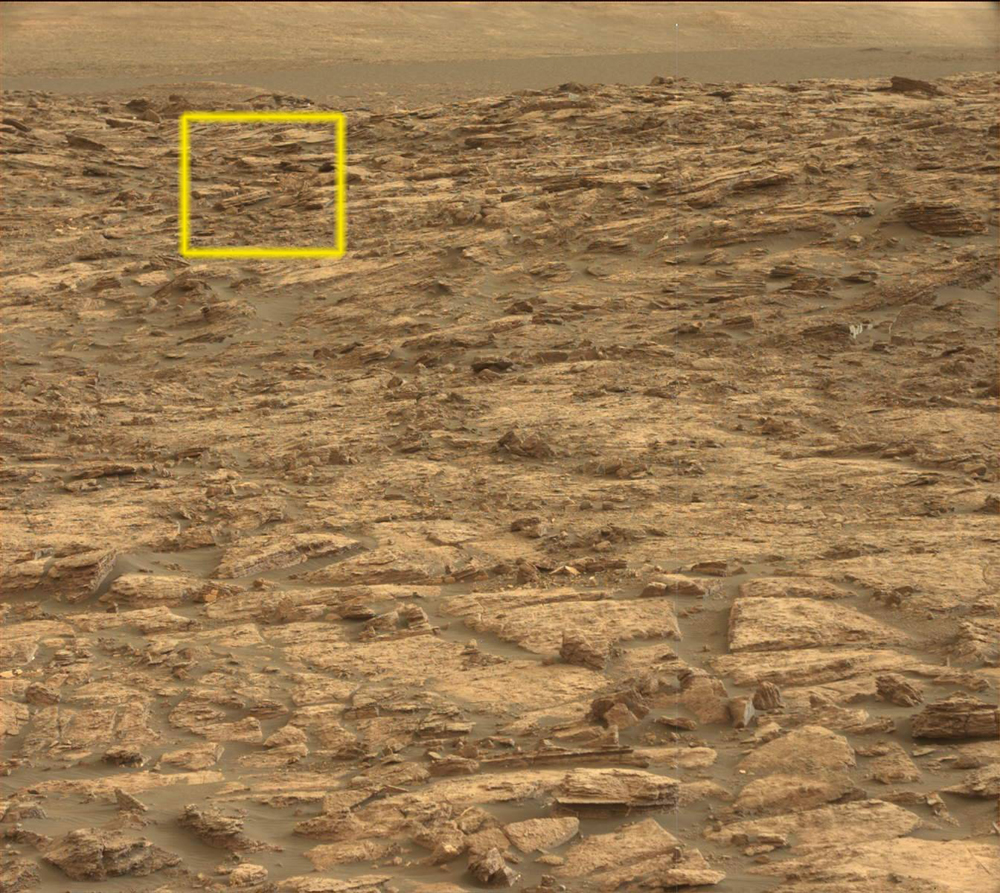 http://mars.jpl.nasa.gov/msl/multimedia/raw/?rawid=1480ML0074350030603527E01_DXXX&s=1480
This image was taken by Mastcam: Left (MAST_LEFT) onboard NASA's Mars rover Curiosity on Sol 1480 (2016-10-04 23:12:18 UTC)
THE ARROW POINTS TO A BLURRY SPOT AT THE END
OF A LONG COLUMN LIKE OBJECT
EXTRA BLURRY SPOTS ON A RAW IMAGE IS A CLUE TO
WHY THIS SPOT IS MORE BLURRY THAN MOST OF THE IMAGE?
BLURRY SPOTS IS A SIGN POST "LOOK HERE"!!!!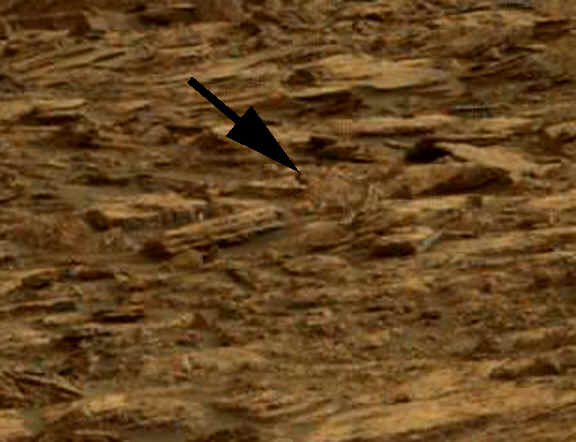 BLURRING A OBJECT IS TO OBSCURE IT'S GEOMETRIC
AND GEOMETRY OUT LINE
A ATTEMPT TO HIDE A MACHINE
HOW MANY GEOMETRIC OBJECTS ARE MISSED?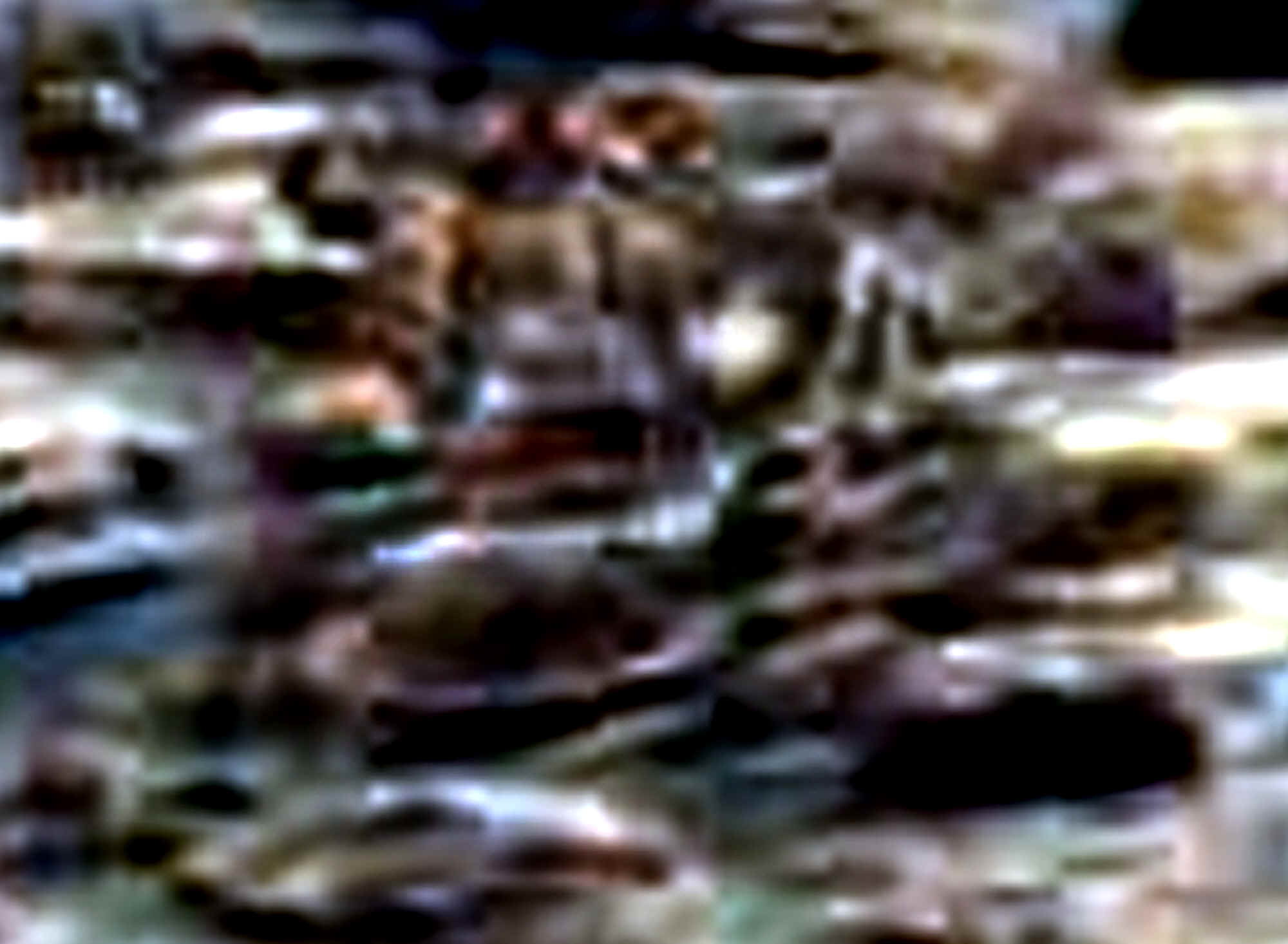 IMAGE CLOSE UP WITH WILL BE BLURRY EVEN WITH ENHANCEMENTS
DUE TO LACK OF HIGH RESOLUTION FROM ORIGINAL RAW IMAGE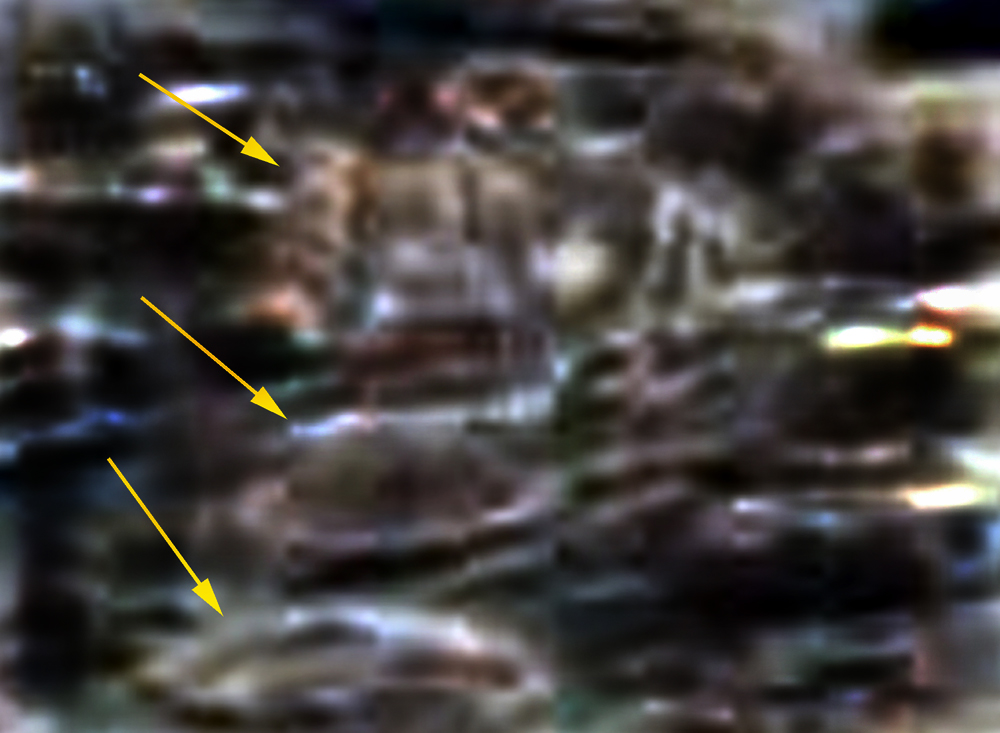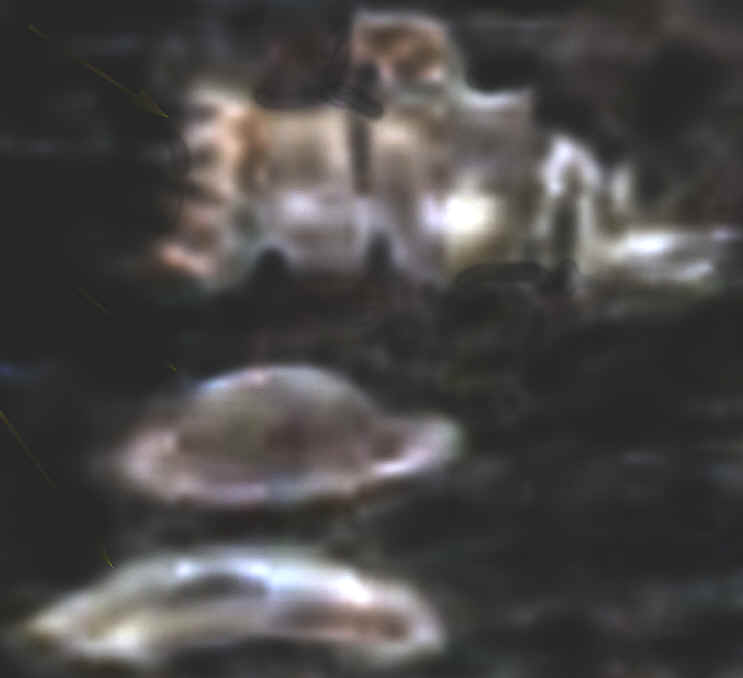 ENHANCEMENTS DARKENING ALL BUT THE OBJECTS IN QUESTION
MAY MAKE THEIR OUT LINE EASIER TO SEE
THE ORIGINAL RAW IMAGE WAS BLURRED WHICH
MAKES THE ENHANCEMENTS MORE CHANGELING
HOWEVER FURTHER WORK IS BEING DONE ON THIS IMAGE
LOOK FOR UPDATES

SOL 1475 THROUGH 1485 MAYBE A DEBRIS FIELD OF A SUNKEN SHIP
SOL 1475 SOL 1480 SOL 1482 SOL 1485