80
Sol 80
ANGLE IRON & FOLDED FABRIC???
SMOKING GUN ITEM
THIS OBJECT IS LESS THAN A SPECTACULAR ITEM
HOWEVER IT IS EVIDENCE THAT LITTLE THINGS
MATTER A GREAT DEAL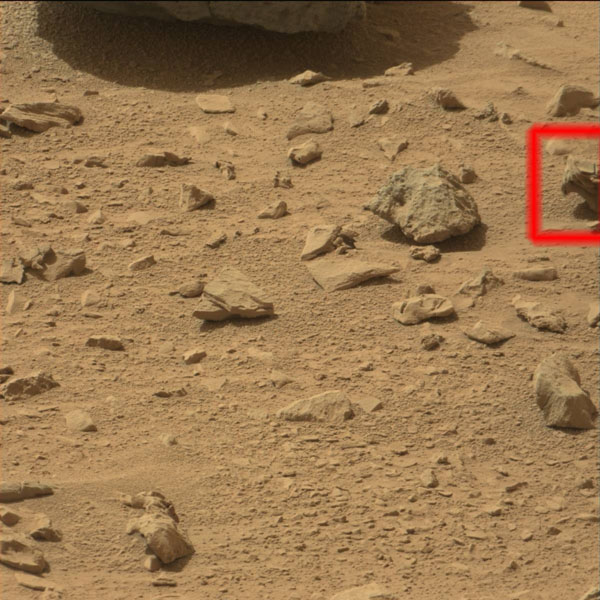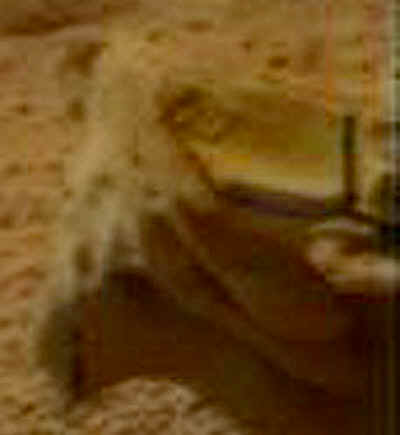 http://mars.jpl.nasa.gov/msl/multimedia/raw/?rawid=0080MR0594021000E1_DXXX&s=80
This image was taken by Mastcam: Right (MAST_RIGHT) onboard NASA's Mars rover Curiosity on Sol 80 (2012-10-27 04:15:00 UTC).
GEOMETRIC SHAPED ANGLE IRON
HEIGHT AND WIDTH ARE CONSISTENT DIMENSIONS OF
INDUSTRIAL FORMED METAL
UNDER THE 90 DEGREE ANGLE IRON LOOKS LIKE
A STACK OF PLEATED FABRIC.
A PLASMA BLAST WEAKLING FROM IT'S SOURCE
MAY HAVE BEEN LESS INTENSE PRESERVED WHAT
MAY HAVE BEEN A COVERING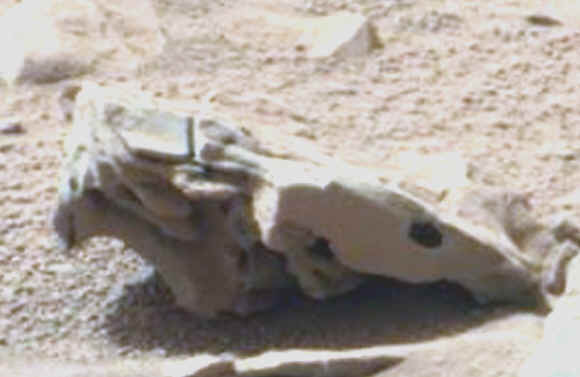 http://mars.jpl.nasa.gov/msl/multimedia/raw/?rawid=0080MR0594020000E1_DXXX&s=80

THIS IMAGE WAS TAKEN BY MASTCAM RIGHT (MAST RIGHT) ON BOARD NASS'S MARS OVER
CURIOSITY ON ON SOL 80 (2012-10-27 04:14:13 UTC)

IMAGE WAS TAKEN A FEW FRAMES FROM THE
FIRST IMAGE AND CLOSER UP
GEOMETRIC SHAPE & ANGLE IRON & PELTED FABRIC
APPEARS TO BE UNDER THE L SHAPE ANGLE IRON
A BLAST OF SUPPER HEATED DUST WOULD COAT
OBJECTS AND SOLIDIFY INSTANTANEOUSLY
PRESERVING THEIR SHAPE WITH ROCK LIKE COATING
LOOKING MORE LIKE ROCK HOWEVER
MAINTAINING THE ORIGINAL SHAPE