538MH
SOL 538
VERY SUFFOCATED MACHINE PARTS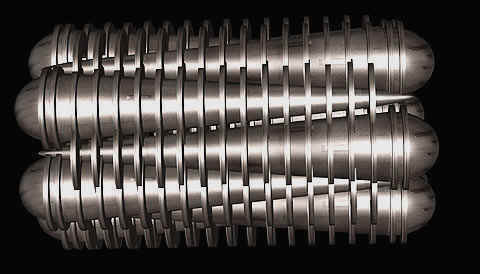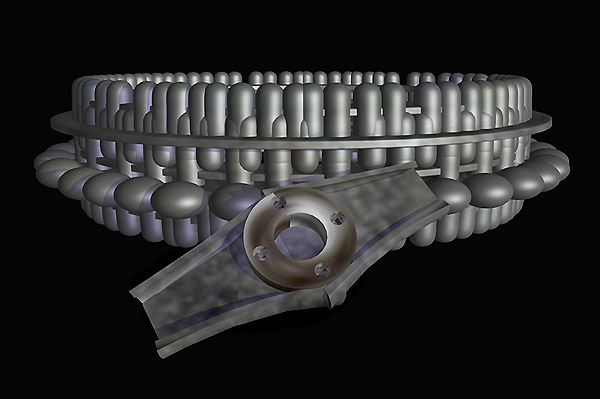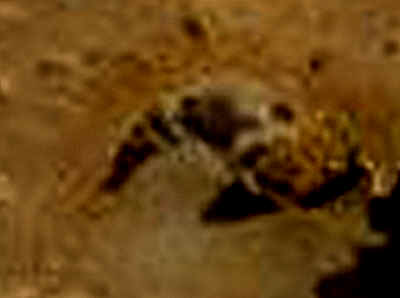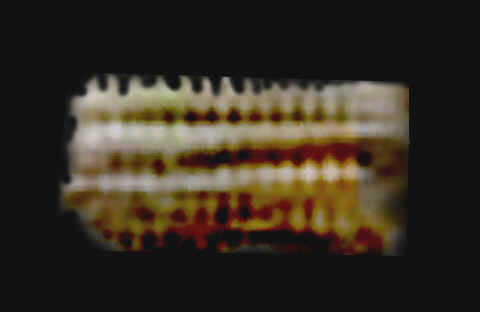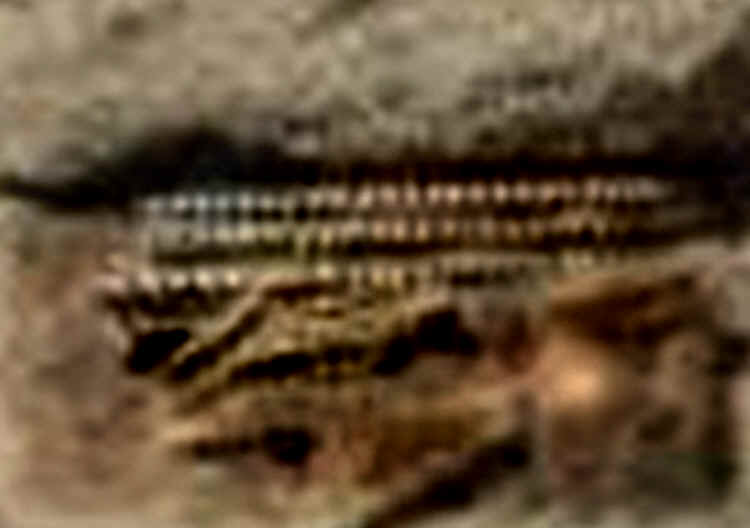 http://mars.jpl.nasa.gov/msl-raw-images/msss/00538/mcam/0538ML0021240030203535E01_DXXX.jpg
NASA's Mars rover Curiosity on Sol 538 (2014-02-09 22:36:47 UTC).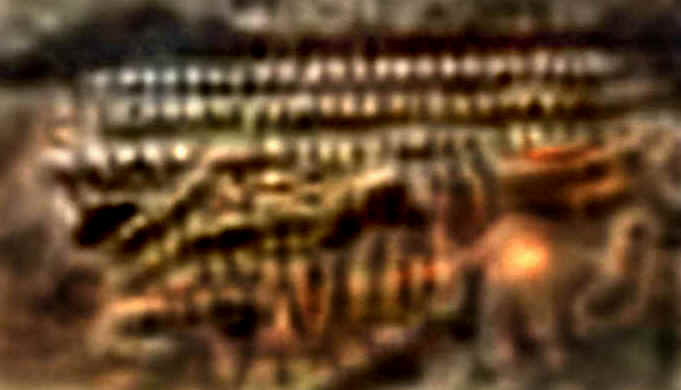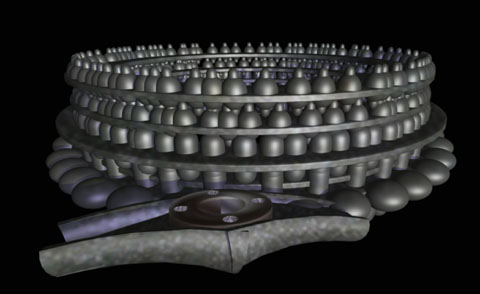 3DMAX CAD RENDERING
THE SQUIGGLY LINES, OF JPEGS, DISTORT STACKED MECHANICAL RINGS OR PLATES. NOTICE THE MACHINED METALLIC OBJECT WITH CENTER HOLE AND COUNTER HOLES JUST IN FRONT OF THE STACK.

HOWEVER OPTICAL ILLUSIONS CAN PLAY A ROLE IN PERCEPTIONS, THEREFORE AN ALTERNATE POINT OF VIEW CAN BE MADE WITH THE GRAPHIC BELOW. DO TO THE ANGLE AND SHADING THIS OBJECT MAY NOT ROUND BUT FACE ON WITH THE LIGHTING AND TAPERING OF THE BLUR ALTERNATE IMAGING SHOULD BE PART OF THESE
3DCAD INTERPOLATIONS.
ALSO ON SOL 538 UP HILL ABOUT 20 YARDS ESTIMATED DISTANCE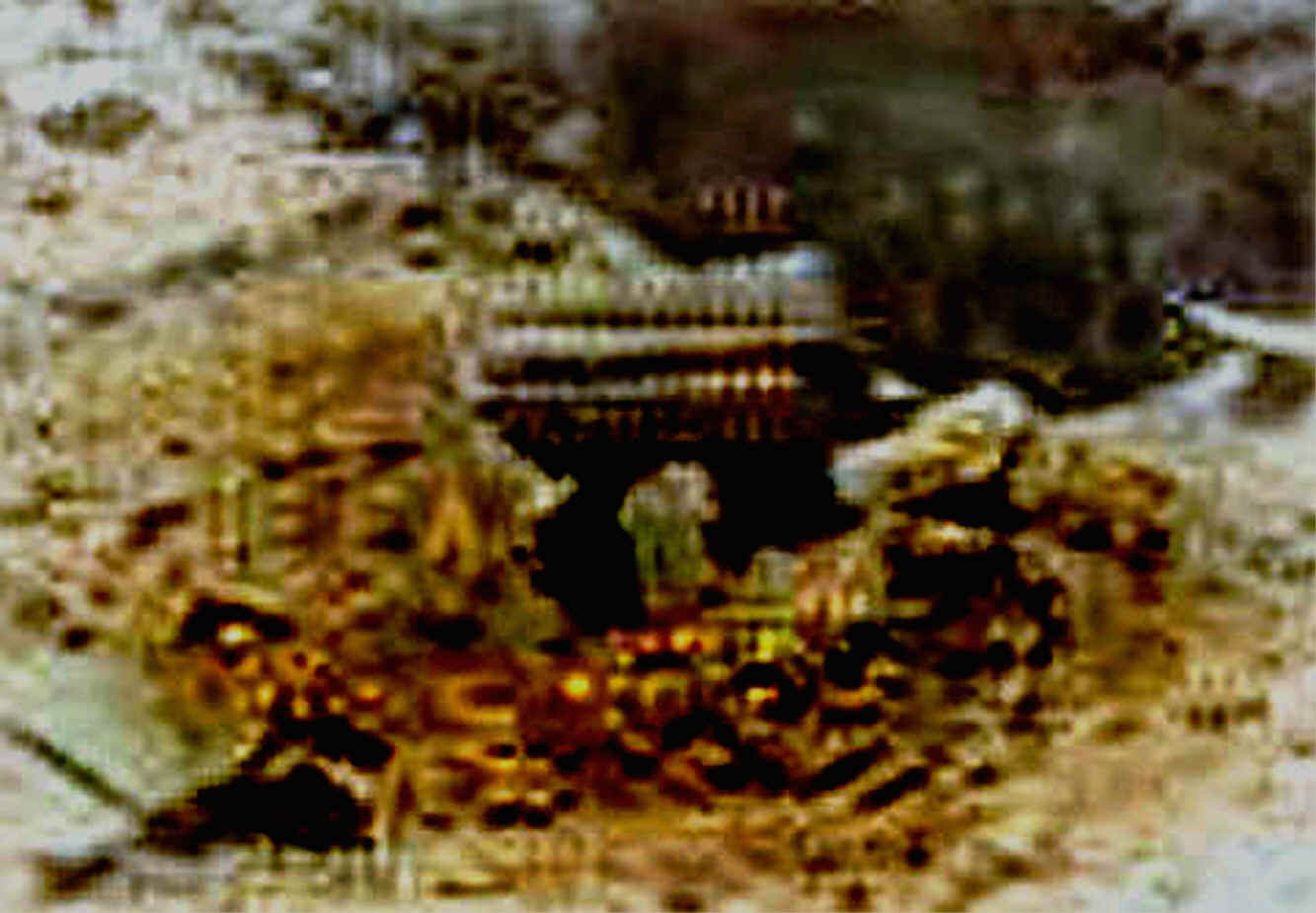 http://mars.jpl.nasa.gov/msl-raw-images/msss/00538/mcam/0538ML0021240030203535E01_DXXX.jpg
NASA's Mars rover Curiosity on Sol 538 (2014-02-09 22:36:47 UTC).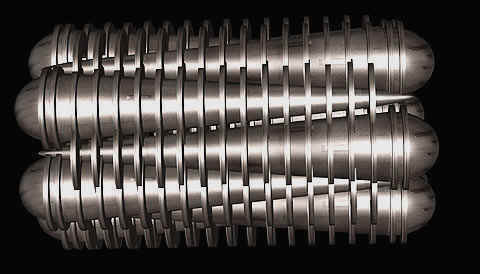 THE ABOVE GRAPHIC OF THE OBJECT HAS INCLUDED THE SQUIGGLY LINE DISTORTIONS CAUSE BY JPEG IMPERFECTIONS. HOWEVER THEY MAY BE JUST
WHAT THEY LOOK LIKE. ON THE OTHER HAND IT IS JUST AS IMPORTANT TO
SHOW THE OBJECT WITHOUT THE POSSIBLE JPEG DISTORTIONS TO ANSWER
THOSE WHO WOULD DISCOUNT THE ABOVE GRAPHIC VERSION.
THE DEBRIS JUST UNDER FOREGROUND IS LOADED WITH DISTORTED
GEOMETRIC SHAPES OF MAYBE BROKEN SUPPORTED MECHANICAL PARTS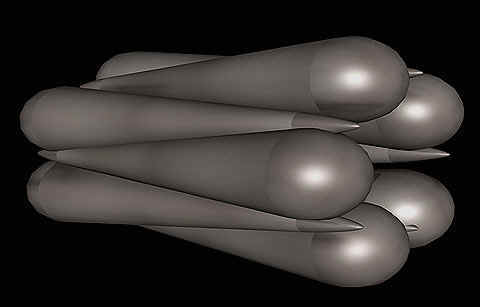 WITH OR WITHOUT THE ROUND RINGS, DISTORTIONS OR NOT, THE MAIN
BODY OF THIS OBJECT IS MADE UP OF TAPERED, ROUND, CONE, SPHERE CAPPED CYLINDERS OF A MANUFACTURED NATURE. THE ARRANGEMENT OF HOW THEY ARE CLUSTERED IS ALSO OF THOUGHTFUL DESIGN. STACKED END WITH OPPOSITE TAPER, AND IN A CIRCLE IS NOT CONSISTENT WITH NATURAL ROCK FORMATIONS.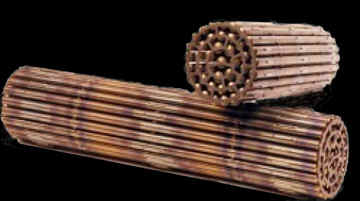 ADVANCED CIVILIZATION WITH NUCLEAR KNOWLEDGE MIGHT HAVE
FUEL RODS OF A MUCH ADVANCED NATURE. ABOVE IMAGE IS OF
MODERN EARTH FUEL RODS.
---
---
MORE ON Sol 538
MARINE ORGANIC FOSSILS ??
LOBSTER? TURTLE SHELL?
HORSESHOE CRAB SHELL?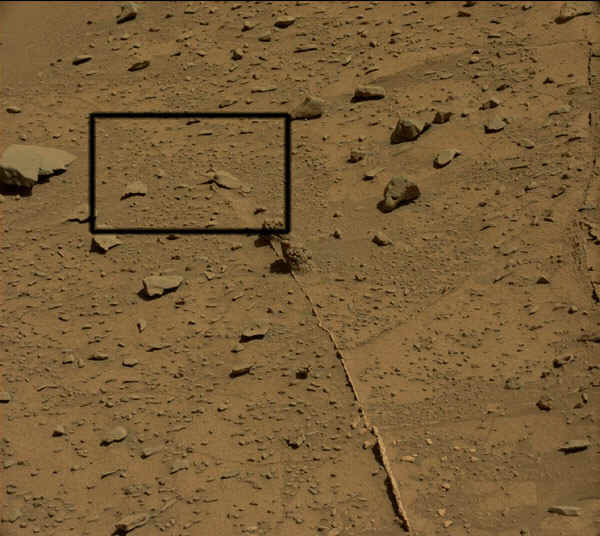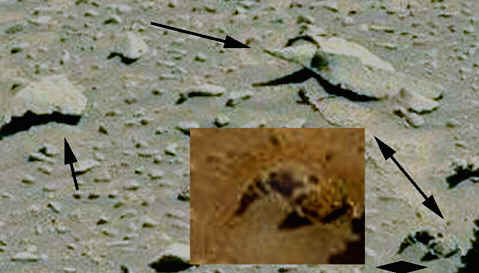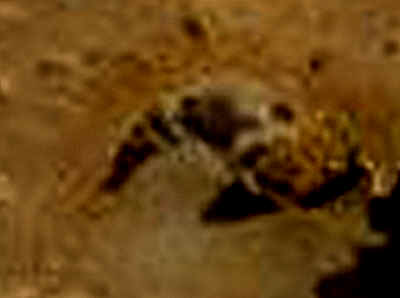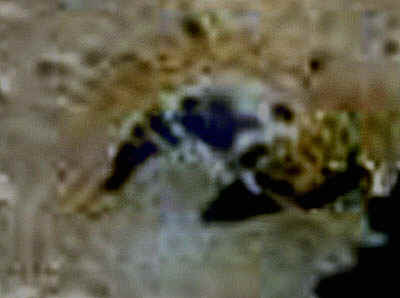 http://mars.jpl.nasa.gov/msl/multimedia/raw/?rawid=0538ML0021200010203508E01_DXXX&s=538
This image was taken by Mastcam: Left (MAST_LEFT) onboard NASA's Mars rover Curiosity on Sol 538 (2014-02-09 20:12:18 UTC)
ORGANIC IN NATURE SUGGESTING MARINE FOSSILS, OBJECT ON TOP LEFT (TURTLE SHELL?), OBJECT ON RIGHT
(HORSESHOE CRAB?) OBJECT BOTTOM RESEMBLES (LOBSTER SHELL AND TAIL?)
---