mm8

INSTRUCTION SAMPLES
FULL ON-LINE INSTRUCTIONS WITH
LARGE PICTURES & GRAPHICS
This page contains some of the instructions as examples
Click on the link below to see the On-Line instructions
(The on-line instructions are under construction and will have up dates often)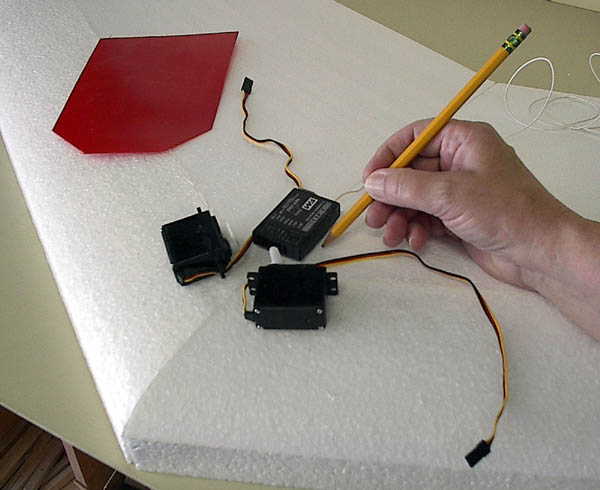 Out line the position of the servos and receiver and out line the center spline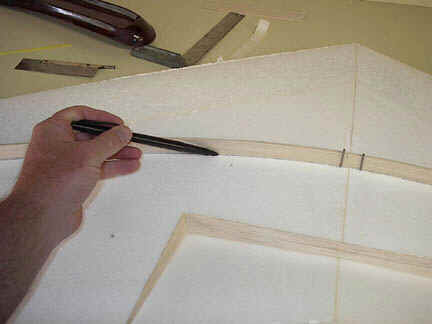 Draw a line using the bowed spar as your guide to cut or drimel your grove.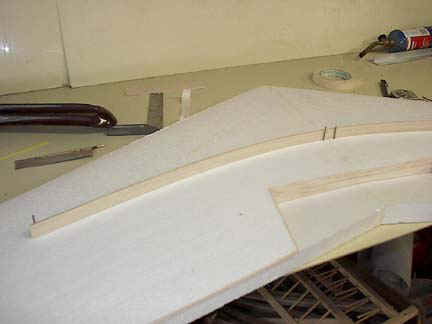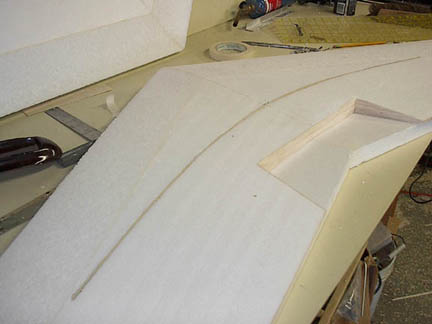 INSTALLING THE SPAR
The spar is designed to be loaded by pre bowing. First place the cores in the top bed with the
bottom facing up. Make a mark approximately 10 inches from the nose crossing the seam of the
two cores. Use 4 finishing nails small ones 1.5 inches long (thin). Insert two at the center
marks and mark the center of the spar. Place the spar center behind the nails and bow the spar until the ends of the spar bow .

Mark the curvature of the spar and remove the nails and spar. Make a 1/8 wide and depth of the spar notch with razor blade or drimel or fine tooth saw. Dry fit the spar to make sure spar is flush with bottom surface.

Additional spar options use the cross member along with the bowed preloaded spar a must
with the hot thrust motor set up.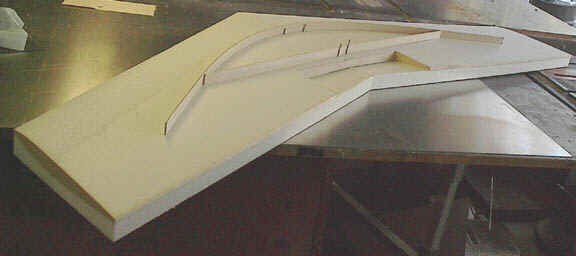 A bowed curved spar is used to provide a loaded structural advantage.
This is a sample of the pictured instructions. A optional cross member to provide additional spar structure is now included in the kit for set up's targeting more speed.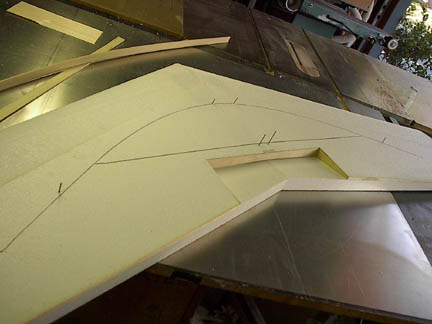 Draw bold line to make the slot for the spars. Pull nails and dry fit then glue.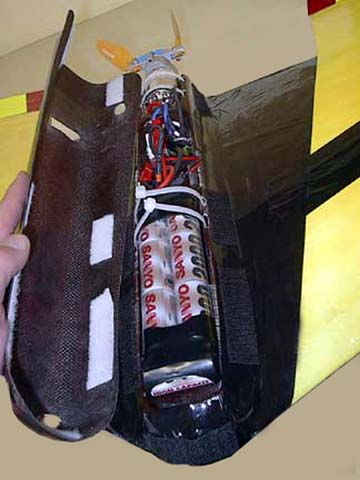 Motor, battery pack, speed control.

ON LINE INSTRUCTIONS CLICK HERE!