601
SOL 601
APRIL 15, 2014
SMOKING GUN ITEM


POWER TOOLS ON MARS
ROCK CUTTING CHAIN SAW
GROVES CUT IN BED ROCK ON SOL 502 AND SOL 589
MAY HAVE BEEN CUT WITH THIS SAW?

ONLY 900 YARDS AWAY FROM THE DEEP CUT SYMBOL LETTERING
IS THIS ROCK CUTTING CHAIN SAW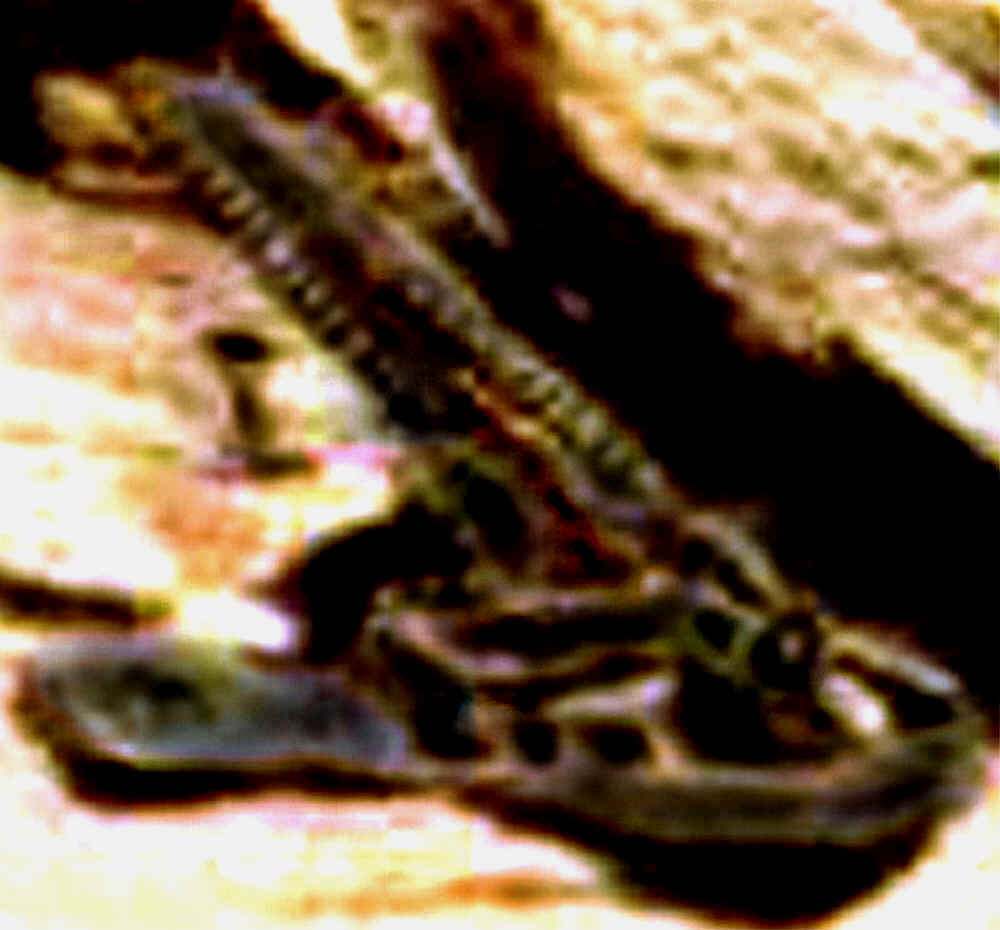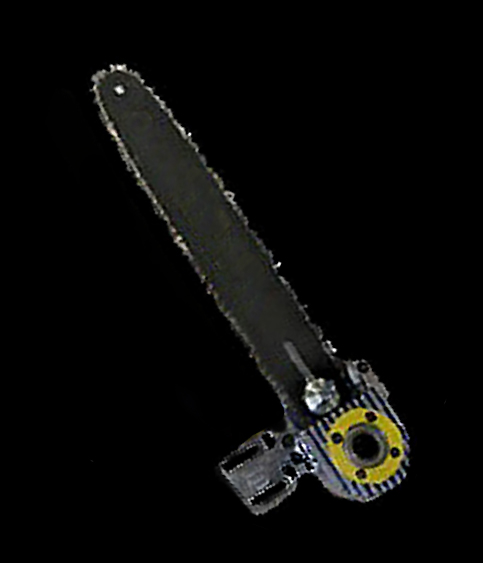 BAR AND CHAIN- CHAIN GUARD- ADJUSTING PLATE
WITH LOCKING DESIGN-CENTRAL POWER DRIVE CENTER-
FLAT GUIDE PLATE FOR SIGHTING CUTS INTELLIGENTLY
DESIGNED TO CUT THROUGH ROCK
NEXT TO EARTH CHAIN SAW
BAR-CHAIN SAW- ADJUSTABLE ANGLE AND PIVOT BRACKETS RESEMBLING A MODERN ROCK QUARRY CUTTING TOOL. SOL 502 AND SOL 589 HAVE DEEP CUT LETTERING IN SOLID ROCK. FINDING THE QUARRY CUT GROVES AND FINDING WHAT COULD HAVE MADE THE CUTS IS A EXTRAORDINARY FIND.
THREE CIRCLES BELOW ALL EVIDENCE OF OCCUPATION ON MARS
BY EXPLORERS AFTER MAR'S DESTRUCTIVE ELECTRICAL DELUGE
CHAIN SAW LOWER CIRCLE
SHARP CUT ROCK FACE NOTCH LEFT CIRCLE
SLICE FLAT CUT RIGHT CIRCLE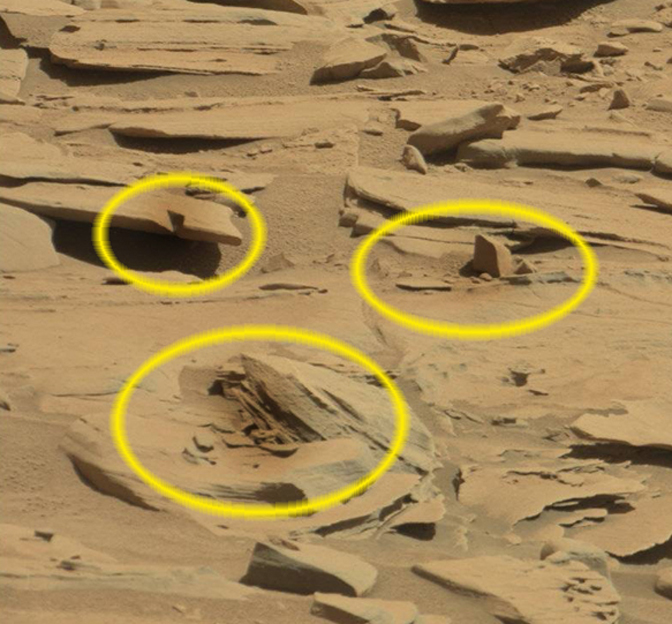 http://mars.jpl.nasa.gov/msl/multimedia/raw/?rawid=0601MR0025370010400767E01_DXXX&s=601
This image was taken by Mastcam: Right (MAST_RIGHT) onboard NASA's Mars rover Curiosity on Sol 601 (2014-04-15 14:36:59 UTC).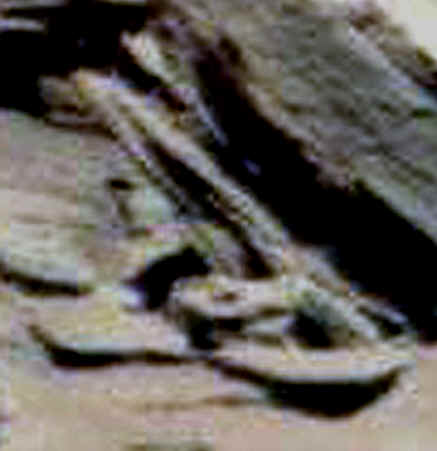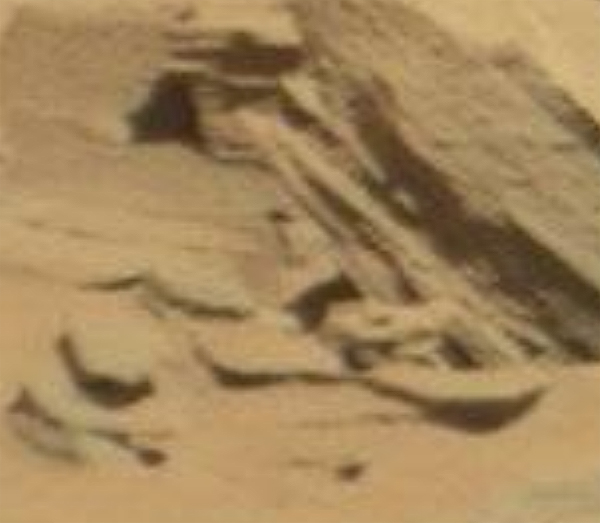 DESIGNED TO BE BLURRY BY JPL/NASA's POLICY TO KEEP THE
RAW IMAGES AS VAGUE AS POSSIBLE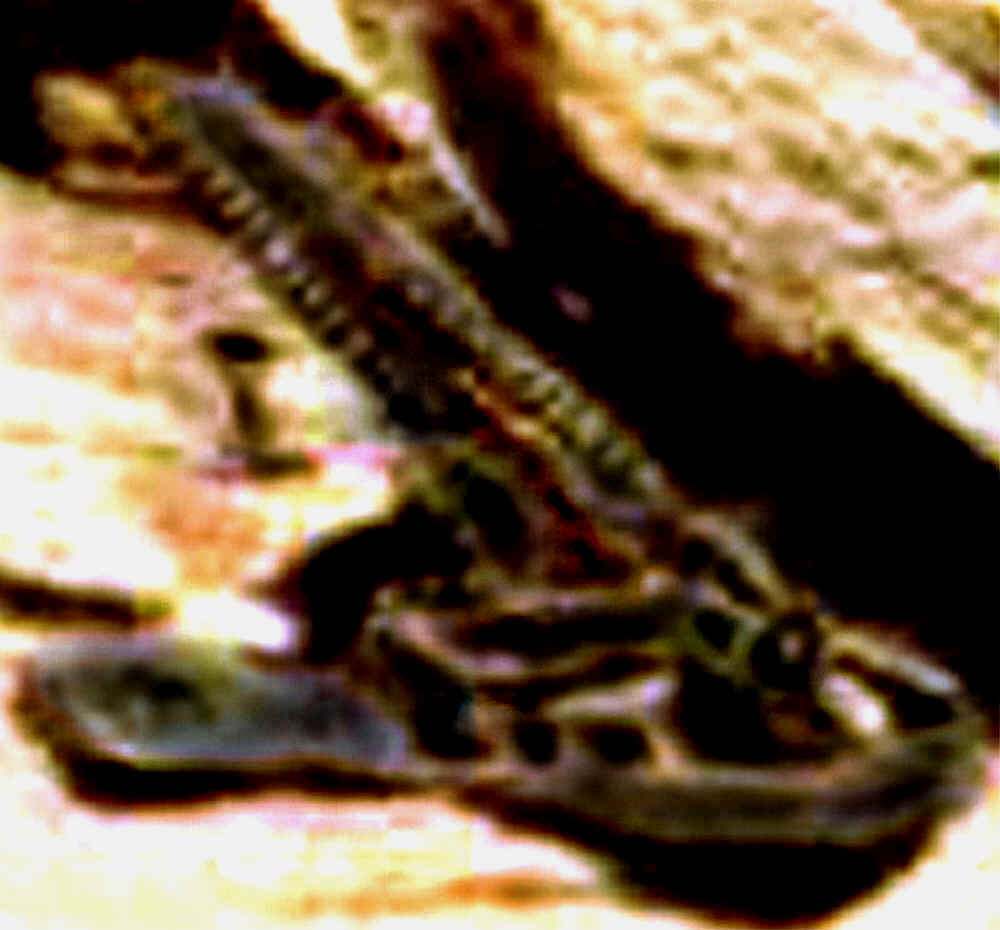 RAW IMAGES PROCESS BY DIGITAL SOFTWARE BRINGS OUT
DETAILS
ROCK QUARRY CUTTING CHAIN SAW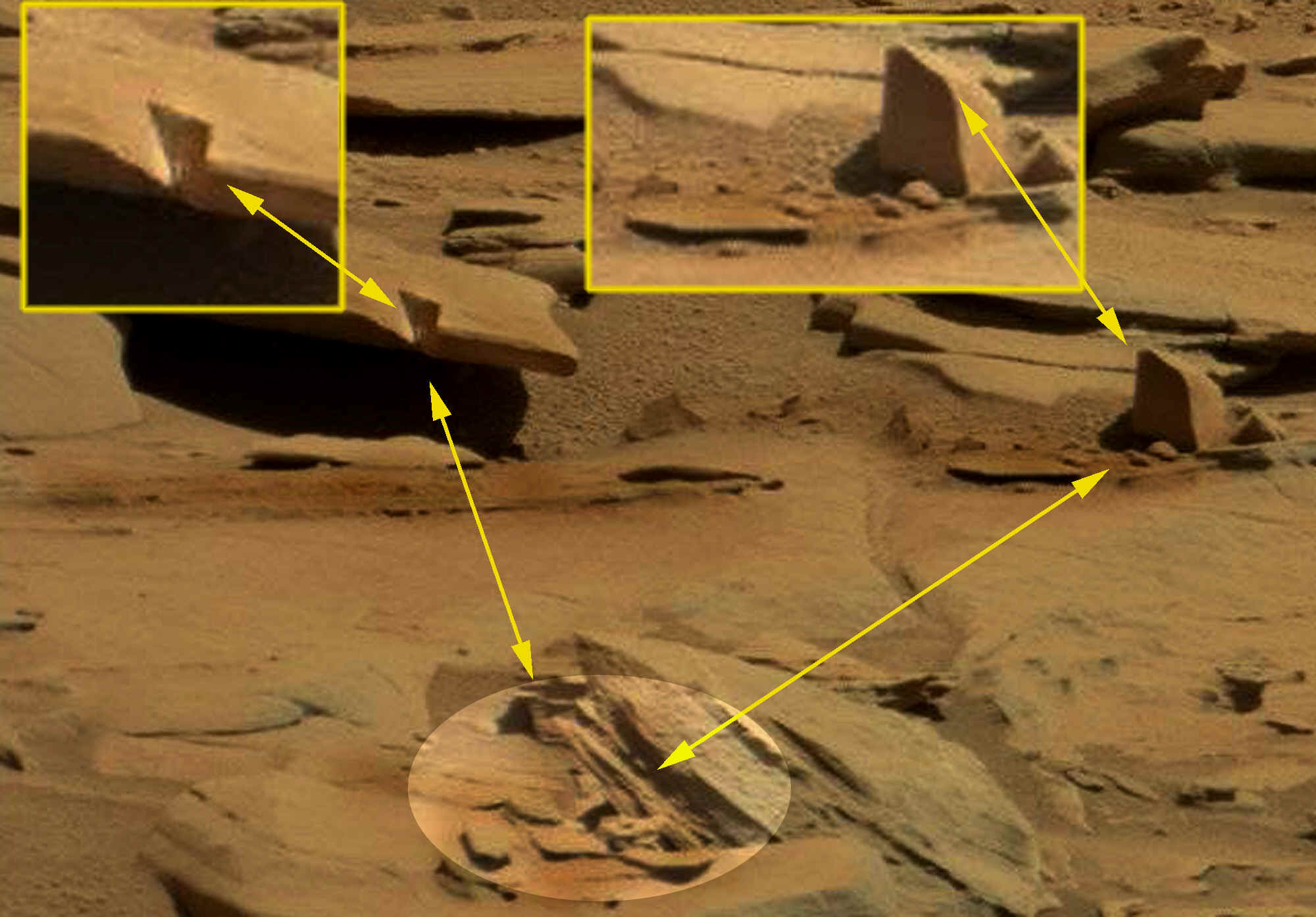 APPARENT TEST CUT WITH THE SQUARE CUT
NOTCH IN THE ROCK LEFT-AND
THE SLAB CUT ON ROCK TO THE RIGHT
ROCK FORMATIONS DO NOT FORM LARGE SECTIONS OF
SQUARED CUT OUTS BY THEMSELVES

THIS IS A SOPHISTICATED TOOL FOR CUTTING ROCK!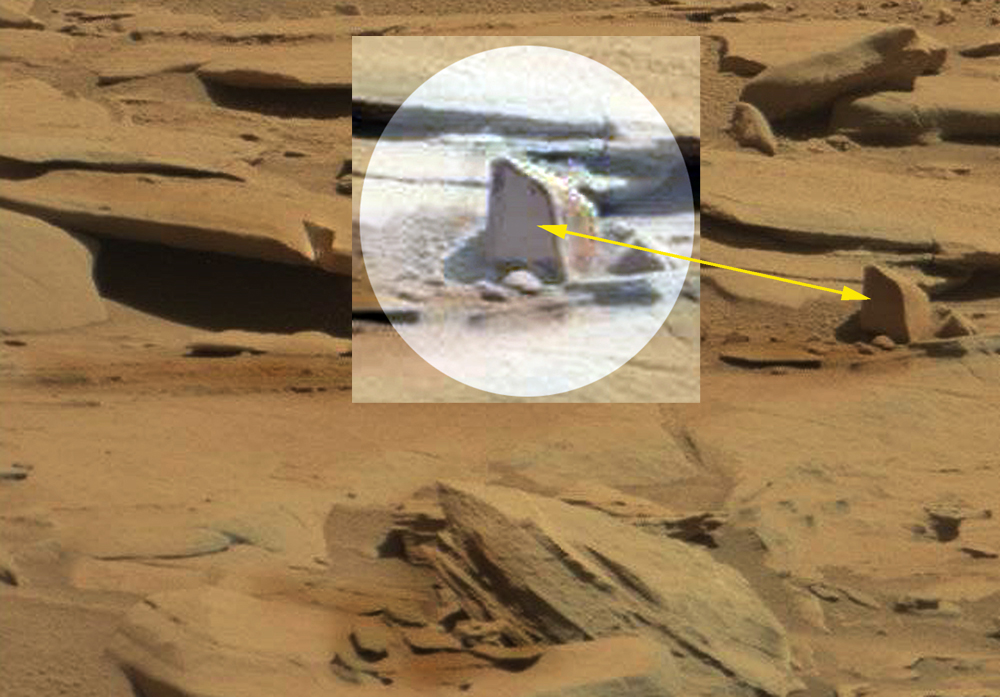 FLAT SURFACED ROCK ENHANCED
EXPOSES THE BLUR BOXES ADDED BY JPL/NASA TO COVER UP
THE FLAT SAWED SURFACE
BLUR BOXES CAN BE NATURAL PIXEL FORMATIONS OF jpeg's
HOWEVER WHEN THEY ARE STRATEGICALLY PLACED
IT IS PROOF jpl/nasa IS COVERING UP SOMETHING?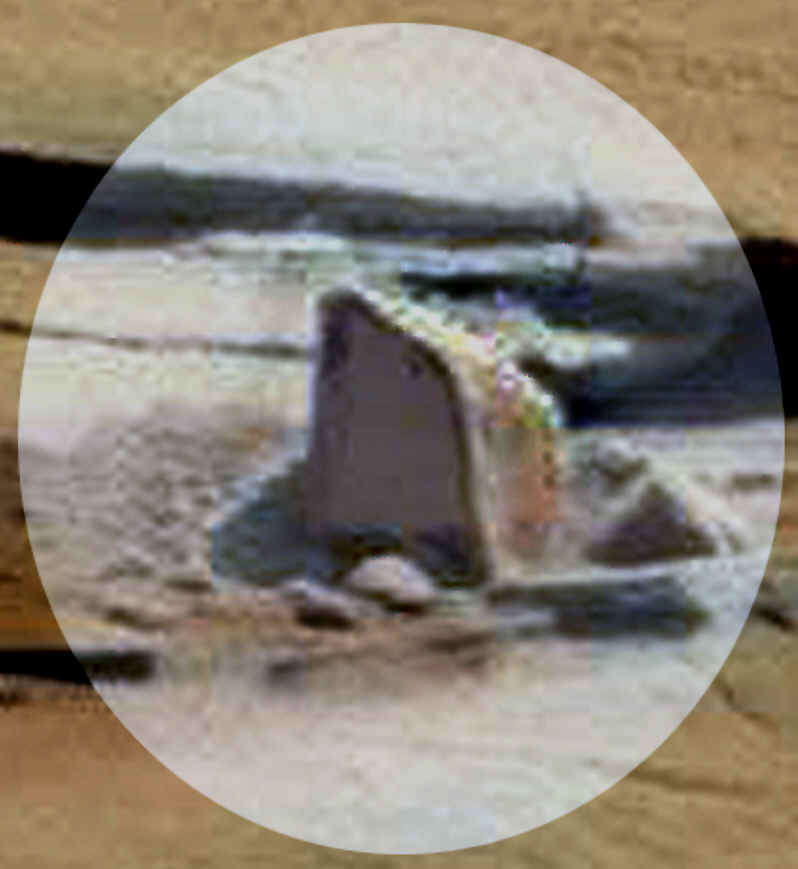 SURFACE OF STONE DIGITALLY BLOCKED TO COVER UP WHAT?

MESSAGE CUT IN STONE?
GRAVE MARKER?
WHAT IS THE MESSAGE ON THE FACE OF THAT OBJECT?
"KILLROY WAS HERE" ?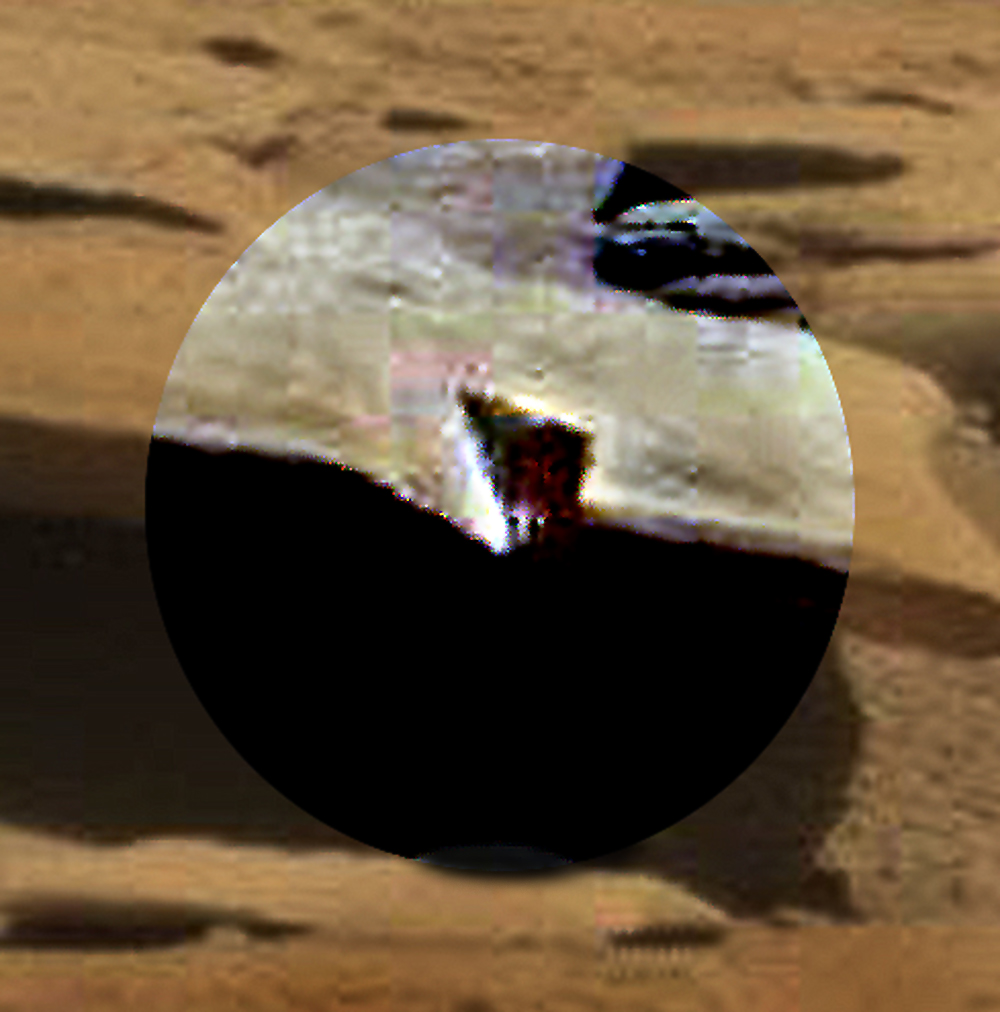 SQUARE CUT NOTCH IS NOT A NATURAL PART OF
GEOLOGIC ROCK STRUCTURE
SHARP CUT SQUARE CORNERS
____________________________________________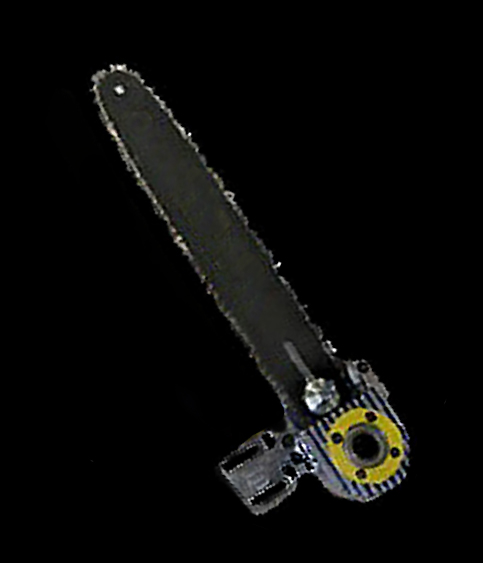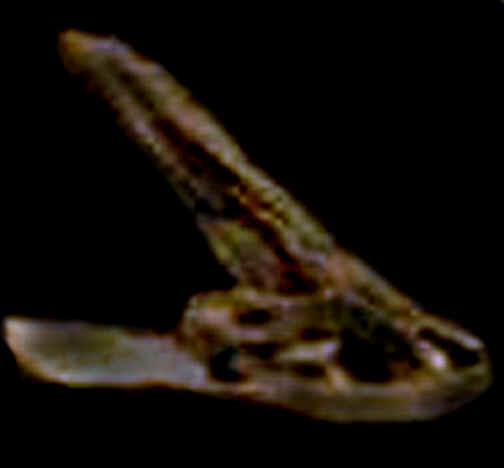 GUIDE PLATE, CHAIN GUARD
CONSTRUCTION IS STRIKINGLY SIMILAR TO EARTH TOOLS.
WHAT IS THIS DESIGN DOING ON MARS?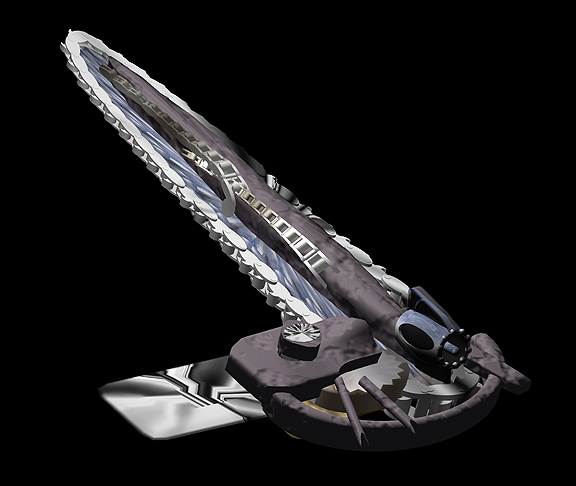 3D CAD DRAWING OF ROCK CUTTING CHAIN SAW WITH PLUG IN FIXTURE
PLUG IN FIXTURE MAY BE ELECTRIC, AIR, OR HYDRAULIC
AMAZING DETAIL
SHOWING PLUG-IN FIXTURE FOR AIR, ELECTRIC, OR HYDRAULIC DRIVEN
POWER SOURCE?
GUIDE PLATES ARE USED TO KEEP THE CUT IN A STRAIGHT LINE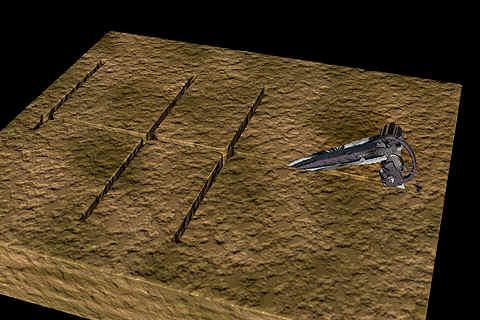 THIS IS NO DOUBT A MACHINE WITH BAR CHAIN FOR CUTTING ROCK
IT COULD HAVE BEEN USED TO CARVE A PERMANENT MESSAGE, OR BLOCK LETTERING AS A MESSAGE TO FUTURE EXPLORERS
THE SQUARE PLATE DESIGN TO THE SIDE IS HOW QUARRY SAWS ARE DESIGNED ON EARTH. THE SQUARE PLATE PROVIDES MECHANICAL ADVANTAGE FOR ANCHORING THE SAW FOR STRAIGHT CUTTING ACTION ON ROCK SURFACES.
TRENCH CUTTING INTO BED ROCK, IS A WAY TO LEAVE A MESSAGE FOR ALL TIME? SEE SOL 502 AND SOL 589
________________________________________________________________________
A POWER CELL FOUND NEAR BY?
FEW MINUTES LATTER BY TIME STAMP 30 FEET AWAY
A POSSIBLE SUPPORT DEVICE FOUND NEXT TO A DEEP CUT X
IN THE BED ROCK
A DIRECT CONNECTION TO THE CHAIN SAW?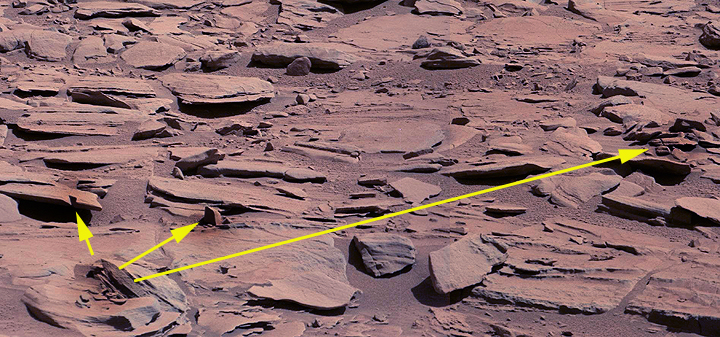 SPLICING SEQUENTIAL IMAGES TOGETHER
0601MR0025380050400836E01_DXXX&s=601 0601MR0025380060400837E01_DXXX&s=601

SHOWS JUST HOW CLOSE THE CHAIN SAW IS TO THE POSSIBLE
SUPPORT DEVICE -- A POWER SOURCE?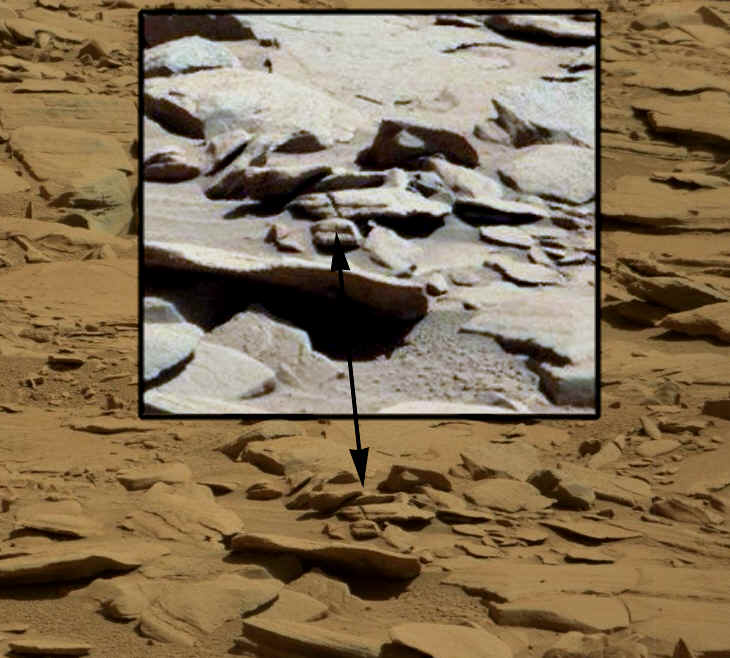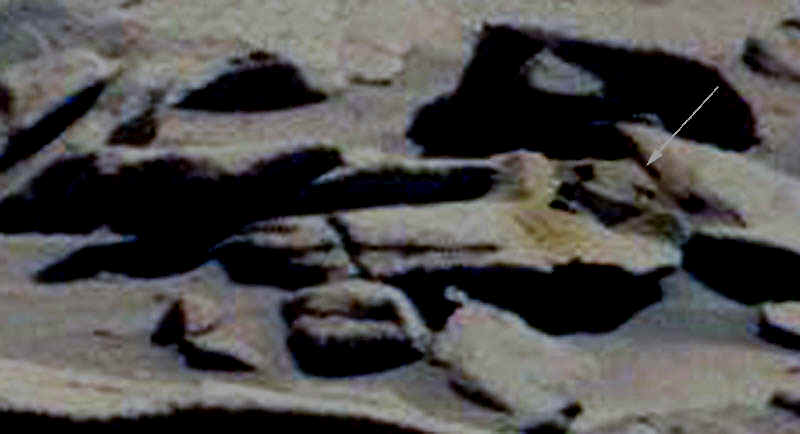 CROSS CUT ON FLAT SURFACE
MECHANICAL DEVICE WITH CANISTER SHAPE CLOSE BY
NOTICE A CUT HOLE IN ROCK UPPER RIGHT OF FRAME?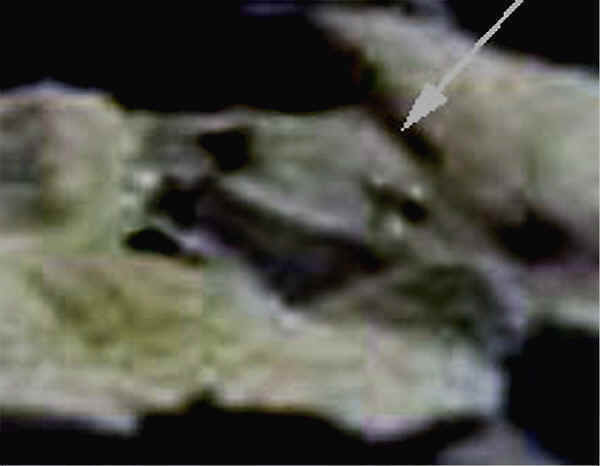 http://mars.jpl.nasa.gov/msl/multimedia/raw/?rawid=0601MR0025380050400836E01_DXXX&s=601
This image was taken by Mastcam: Right (MAST_RIGHT) onboard NASA's Mars rover Curiosity on Sol 601 (2014-04-15 15:07:40 UTC).
TANK CYLINDER WITH COMPONENTS ATTACHED TO IT;
SPHERES WITH BRACKETS, FINS OR EXTENDING PLATES?
THIS COULD BE A POWER CELL FOR THE CHAIN SAW?
__________________________________________________________
CLICK ON THESE IMAGES FOR MORE DETAILS
DEEP CUTS IN THE ROCK MAY HAVE BEEN CUT WITH
THIS SAW AS THEY ARE NOT FAR FROM THE SAW?
_______________________________________________________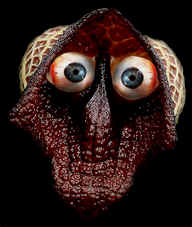 MARTIAN STATEMENT
IMAGES ON SOL 601 MAY BE DIRECTLY LINKED TO OTHER SITES WITH SAW CUTS IN BEDROCK. A POWER TOOL ON MARS NEXT TO CUTS INTO SOLID ROCK IS CLEAR EVIDENCE THAT THERE WERE INTELLIGENT BEINGS MAKING THEIR MARK ON THE SURFACE. WERE THEY DOCUMENTING, THEY WERE THERE? THE DESIGN TO EARTH TOOLS MAY BE THE INVENTION OF NECESSITY THE MOTHER OF INVENTION. A POWER SOURCE LOOKING CANISTER NEAR BY IS COLLABORATING EVIDENCE.
EARTHLINGS..... YOU HAVE NEVER BEEN ALONE!