589B
SOL 589
SOL 589 HAS THE
LOOK OF AIRCRAFT WRECKAGE!? 600 FEET FROM
SHIP's HULL OUTLINE?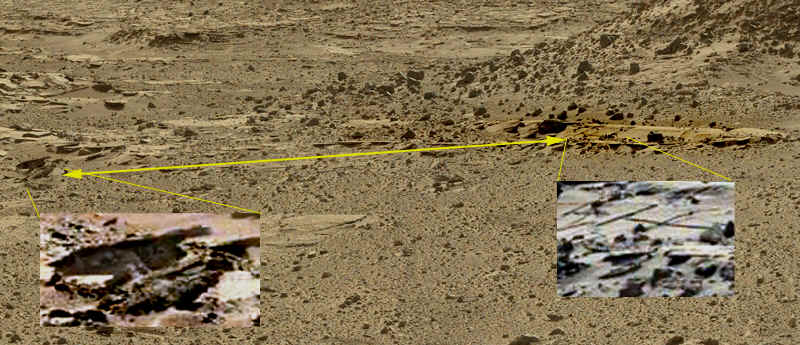 LOOKS TO BE WRECKAGE OF A MODERN AIRCRAFT TAIL SECTION
ESTIMATED DISTANCE FROM HULL DEBRIS 600 FEET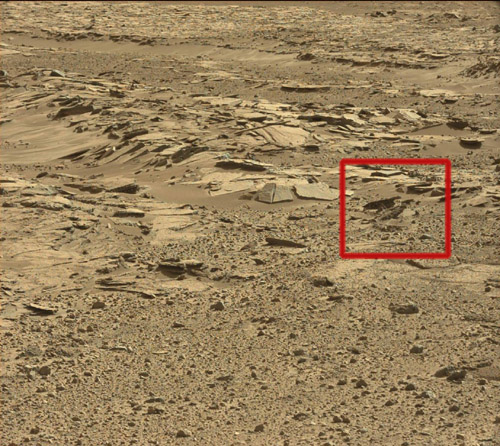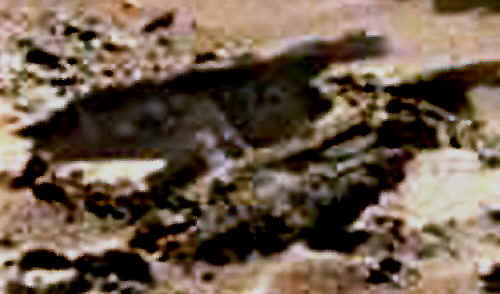 http://mars.jpl.nasa.gov/msl/multimedia/raw/?rawid=0589ML0024760020300601E01_DXXX&s=589
This image was taken by Mastcam: Left (MAST_LEFT) onboard NASA's Mars rover Curiosity on Sol 589 (2014-04-03 09:41:13 UTC).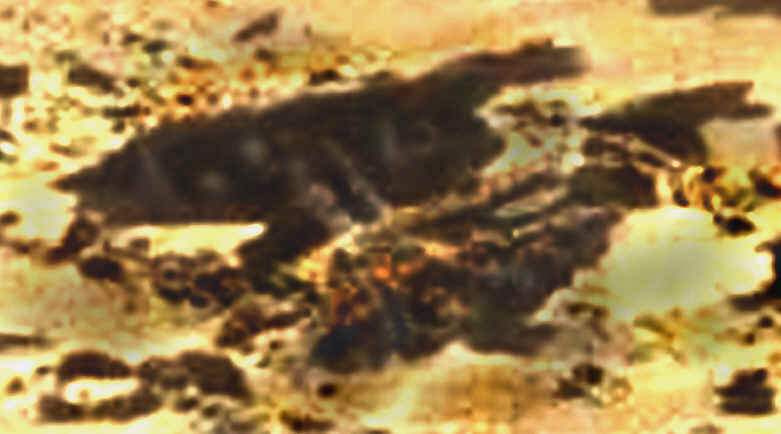 THE WRECKAGE HAS TWO SPHERES ALONG THE BULKHEAD JUST LEFT OF THE ENGINE
CROSS MEMBER CONNECTION MOUNT.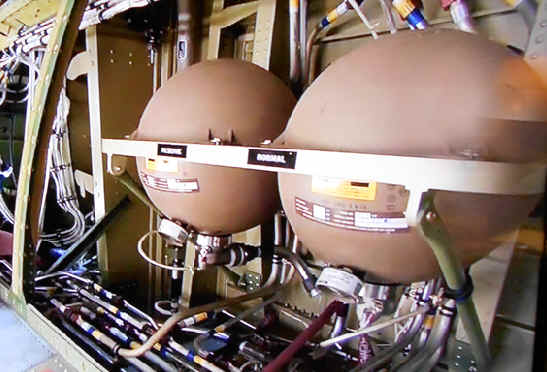 WHAT ARE THEY? THEY LOOK A LOT LIKE FIRE SUPPRESSION TANKS ON MODERN EARTH
AIRCRAFT. NEED IS THE INVENTION OF SOLUTIONS
THIS IS NOT TO SUGGEST A EARTH AIRCRAFT IS ON MARS, HOWEVER THE
FUNCTION SERVES THE NEED.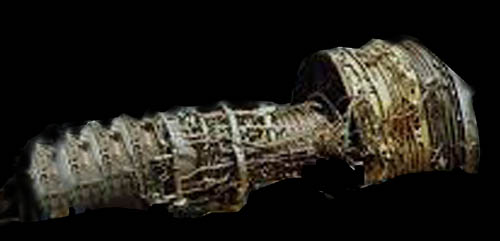 THE TWO EARTH ENGINES ABOVE ARE EXAMPLES OF
JET ENGINES
THE WRECKAGE IMAGE IS MISSING THE RIGHT ENGINE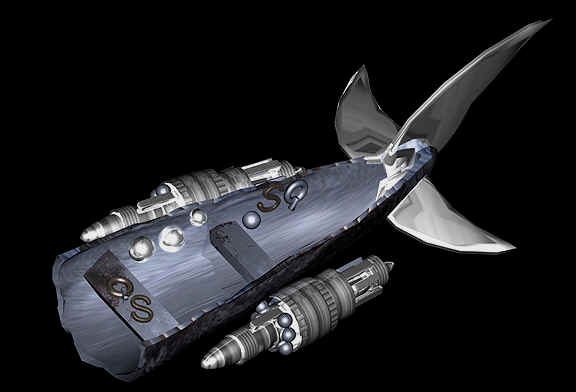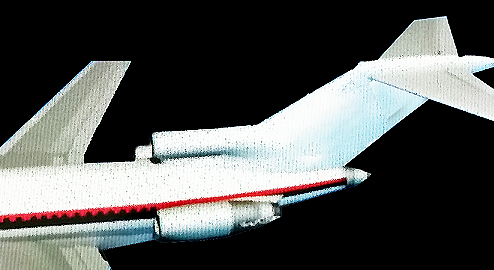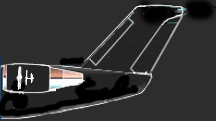 REAR MOUNTED MODERN JET AIRCRAFT
THE DEBRIS OF CRASH WOULD OPEN THE FUSELAGE AND RIP OFF THE
WINGS LEAVING A HULL WIDE OPEN
A TAPERED LOOKING FUSELAGE WITH SUPPORT CROSS MEMBERS AND REINFORCING STRUCTURE WITH SPHERES IS NOT CONSISTENT OF ROCK FORMATIONS. THIS OBJECT IS OUT OF PLACE AND IS NOT CONSISTENT WITH THE TERRAIN AROUND IT. IT HAS THE FEATURES OF AIRCRAFT STRUCTURAL ENGENDERING. THE "S" IN THE RUBBLE IS FOUND IN MANY IMAGES ON MARS . SOME MODERN AIR CRAFT HAVE TWO JET ENGINES IN THE TAIL SECTION. THE OBJECT IN THE FOREGROUND, LONG LIKE A JET ENGINE, HAS MOUNTING BRACKETS AND CROSS MEMBER THROUGH THE FUSELAGE, WHICH WOULD BE CONSISTENT WITH A SECOND ENGINE ON THE OPPOSITE SIDE. THE COMPLEX COMPONENTS OF A THRUST ENGINE WOULD BE OF INTEREST TO EARTH DESIGNERS. THIS IMAGE IS BLURRED, FUZZY, AND WELL WEATHERED WITH A COATING OF DUST OR DRIED MUD DISTORTING THE DETAILS.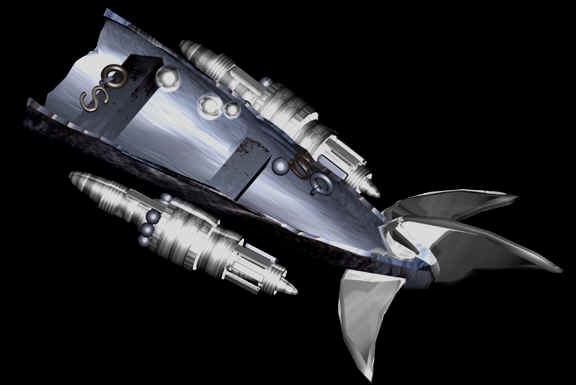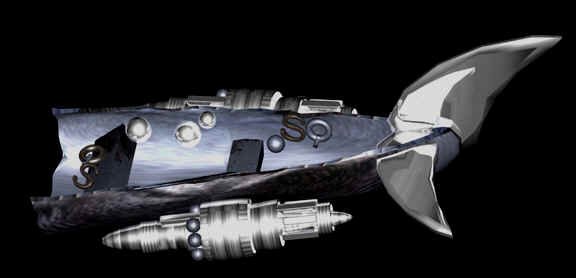 THE 3DMAX RENDERINGS HAVE BEEN SIMPLIFIED AND ARE A BASIC DRAWING OF A VERY COMPLEX WRECKAGE OF WHAT MAY HAVE BEEN A AIRCRAFT.
---