136MH
SOL 136
WHO'S SPACE SUIT HELMET IS THIS?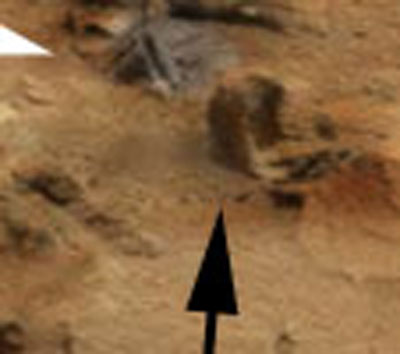 A MODERN EARTH LIKE HELMET ON MARS?
IT THIS IS A HELMET FROM EARTH
IT BE A FAILED MISSION.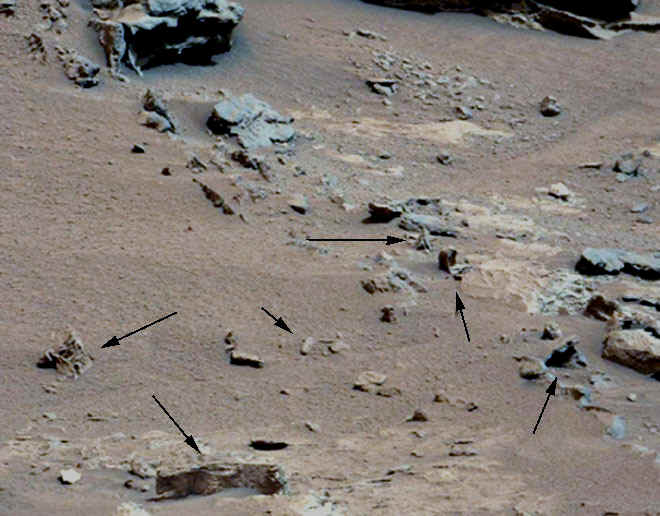 http://mars.jpl.nasa.gov/msl/multimedia/raw/?rawid=0136MR0827007000E1_DXXX&s=136
This image was taken by Mastcam: Right (MAST_RIGHT) onboard NASA's Mars rover Curiosity on Sol 136 (2012-12-23 17:26:36 UTC).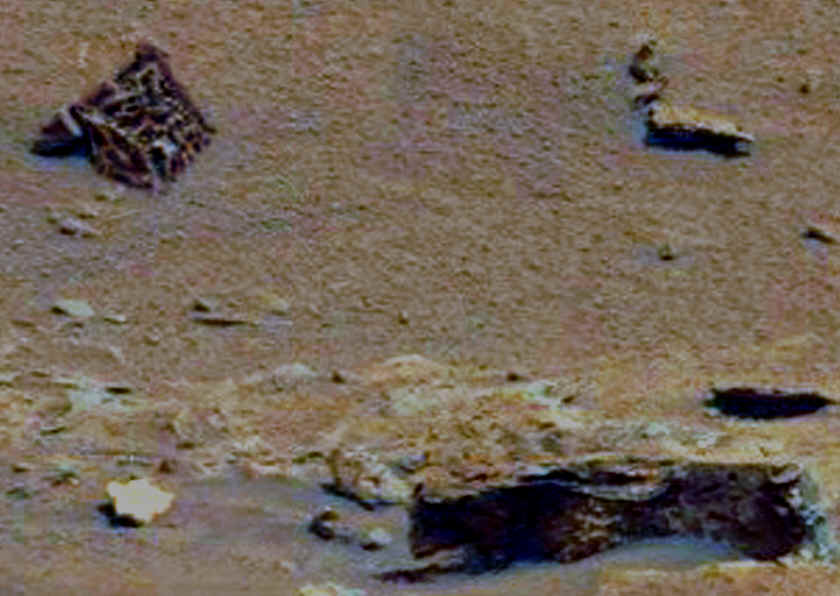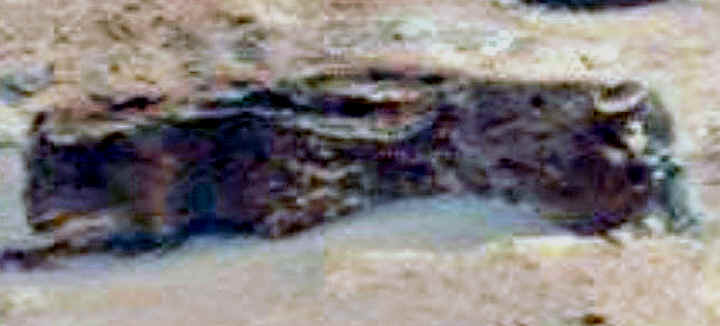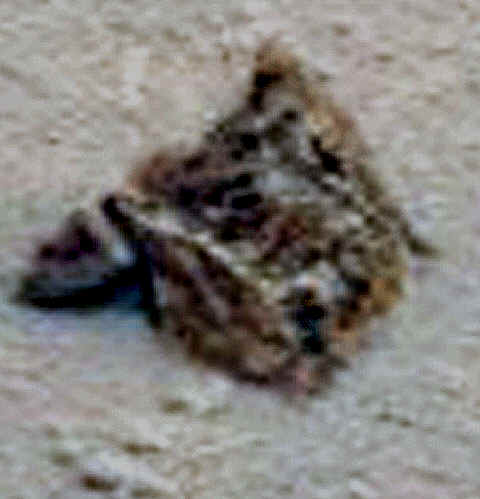 MECHANICAL COMPONENTS?, NEAR THE HELMET
A POSSIBLE HELMET WITHIN WHAT LOOK'S TO BE A DEBRIS FIELD OF OTHER QUESTIONABLE PART INDICATES
THEY MAY BE RELATED. IF YOU HAVE THE SOFTWARE TO LOOK MORE YOU MAY FIND A GOOD AMOUNT OF
OTHER OBJECTS. DID A SECRET EARTH MISSION GO BAD?